Without a christmas tree,socks, bells, gifts and santa clause, the christmas would be incomplete.
Now lets get us to know whats the meaning of Christmas and why do we celebrate it.
What is christmas ?
Christmas
also referred to as
Christmas Day
or
Christmastide
, is an annual holiday celebrated on December 25 that marks and honors the birth of
Jesus of Nazareth
. The birth of Jesus, which is the basis for the
anno Domini
system of dating, is thought to have occurred between 7 and 2 BC.December 25 is not thought to be Jesus' actual date of birth, and the date may have been chosen to correspond with either a
Roman festival
, or with the
winter solstice
.
Modern customs of the holiday include gift-giving, church celebrations, and the display of various decorations'including the Christmas tree, lights,mistletoe, nativity scenes and holly. Santa Claus (also referred to as Father Christmas, although the two figures have different origins) is a popularmythological figure often associated with bringing gifts at Christmas. Santa is generally believed to be the result of a syncretization between St. Nicholas of Myra and elements from pagan Nordic and Christian mythology, and his modern appearance is believed to have originated in 19th century media.
Christmas is celebrated throughout the Christian population, but is also celebrated by many non-Christians as a secular, cultural festival. The holiday is celebrated around the world. Because gift-giving and several other aspects of the holiday involve heightened economic activity among both Christians and non-Christians, Christmas has become a major event for many retailers.
Christmas cake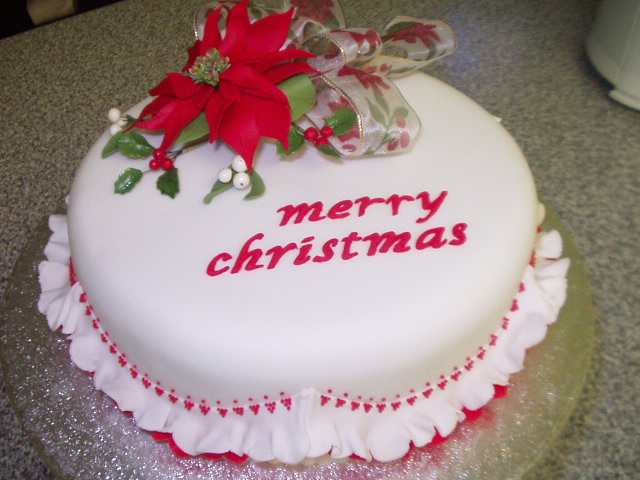 christmas dinner, goodies and drinks
gifts
Last but not the least, to celebrate Christmas with a champaign
Wish list
well i hope you guys have all been good this year and hopefully Santa will bring you guys lots of gifts
(before you ask i don't believe in santa anymore.... I used to when i was little until i saw my dad
putting the presents under the tree.....) Anyway whats on your guys wish list this year.... here is mine


1.LNMDJ 2 with same star cast!!!
2.KarNeetholics ko good news mil jaye
n many more
Hehe i guess tthts wat i want this year.....and i want all my lnmdjains to have an amazing christmas....

Many people foget time that christmas is a time to spend with your familes....so Guys from me.....
a heart filled Merry Christmas....I
hope you guys all my have a lot of fun...and get loads of gifts and even if you don't celebrate christmas for its actual meaning ..... I hope you have lots fun too....




So anyway what are you guys getting up to this christmas???

loadz of love
-juhi