Originally posted by yoga23priya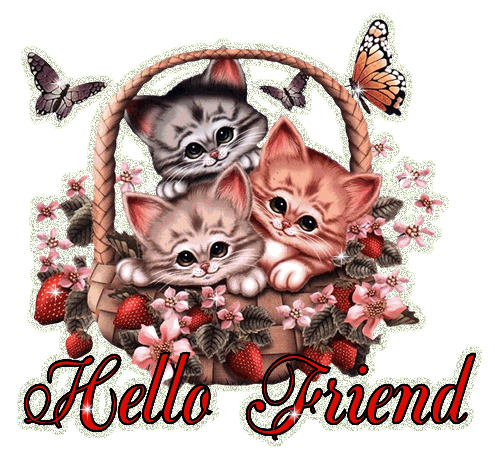 hiya swathi
here is my question......
1.if u marry pehalwaan what will be the first word to him after wedding?
pehelwaanji...hamein maaf kar dijiye..humne apne parivaar waalon ki zabardasti aur izzat k kaaran aapse shaadi toh karli magar hum aapko apne aur kareeb aane nahi de sakte....
kyunkiiii!!!! baat yeh hai ki mein sri sri sri lankapati raavan ki fan aka bhakt hu...aur aap tehre hanuman bhakt ..toh ab aap ki kahiye kya aap apne dushman k bhakt se koi so called rishta rakhna chahte hai...bolo bolo..???

2.how many kids you want have with pehalwaan?
oh c'mon dear ab SR hi nahi hoga toh bacche kaha se aayenge....
haan agar kanooji k baare mein pooch leti toh mein kehti do cute twin babies...


3.where you will go to a date with pehalwaan?
hmmmm...agar aisa chance aaya toh im sure woh mujhe koi gymkhana ya phir hanuman mandir le jaate...

4.what is love according to you?
The true meaning of love is found in the word "unconditional". Loving someone through their flaws and all. Accepting each others differences and compromising with their offerings.love is mixture of " understanding,,trust,, nd sacrifice.." love is d most selfless feeling which makes ur life beautiful inspite of many troubles..
well!!! i just tried 2 xplain love in my wrds but still no person can xplain d true meaning of love...bcoz der's a saying dat.."love has no meaning..nd any feeling which has meaning is not love.."



5.express your self in 3 words?
crazyyyy,,, talktative,,,nd very romantic...


6.what are the wishes you will full fill no matter how difficult it will be?
hmmm...many but i'll point-out few..
1: in future i want to open my own animation studio or start my own architect bussiness...
2: atleast once i want to go to goa by road allalone driving d car ...(as i dnt know driving still nd never travelled alone at ni8_..so wanna try dis once..!!!

7.few praise about my aunty?
arre priya..itne acche kaam karne ko kyu bol rahi hai..meri aukaad nahi ki mein yehkar saku..
phir bhi tu chahti hai toh sun...hmmm.." kalmuhi,,,!!!! daayani..!!!!besharam..!!!kutte ki poonch ..!!!duniya k saare mirch plant ki maalkin...!!! lomdi ki behen aur hiran ki dushman..!!!"..
ab bass priya isse zyada taarif karne k liye meri zumaan mein shabd nahi hai....


8.if your kannoji ask manjari on a date your reaction?
arre kiss baat ki date..manjari ki shaadi ki???
woh toh maine aur kannoji ne milkar kabki decide kar liya ..ab manjari se kya poochna..ab hum uske behen aur jijaji hai.uske liye kya itna bhi nahi kar sakte..!!!

9.express the person in your fav dialogue
a.Pandit ji: "panditji..follow me..!!!oh sry..mera matlab follow bhauji..!!!
b.Bhauji:"Jaani, hum tumhe aisa nahi karne denge.. Nazar utha ke dekh bhauji Tere sar pe maut mandalaa rahee hai!!!"
c.Manjari:"yeh dosti hum nahi todenge,,todenge dum magar tera saath na chodenge..""

d.Chirag:"Aaj toh apna bad luck hi kharab hai."
e.Avi:"Yeh bandook apna nishana khud dhoondta hai"
f.Arpi :"He bhagwan, meri jaan le le, aur mere pati ki jaan bacha de"
g.Simple :"Mein woh bala hu jo sishe se pathar todti hoon


h.Snake :".. sheeshe ko sheesha kaat ta hai,
lohe ko loha kat ta hai,
tujhe paagal kutta katega ...."
i.jagat:"Sorry papa, ghalti se mistake ho gaya."
10.if u won a date with bhayankar then what will your reaction?
HEY BHAGWAAN!!!YEH TOH EK DUM BHAYANKAR DATE HOGA..

11.choose
a.beta maharaj/panditji/motu(remember in water) :i guess motu is better dan both dese idiots..ek darpok bm aur doosra kutte ki poonch...

b.simple/bhauji/videshia: awww...4 sure simple. im loving her in present track...

c. arpi/manjari/amma: ARPI KI JAI HO..!!!
d.chirag/pappu/jagat: chirag...as hez very funny nd hilarious ..

e.avi/kanoo/pehalwaan:hmmmm...avi,,kyunki kanooji toh hamesha mere liye spl. honge lekin ri8 now avdesh is rocking..


12.express the persons in word
a.dreamy di: D BEST ANALYSER...

b.mony di:MIND BLOWING...

c.prash:SWEET HEART

d.cb di:UPDATE XPRESS

e.anusha:BEST WRITER

f.emina:VERY GUD FRND

g.vista di:LOVELY PERSON
h.nandu di:AWESUM

i.ashu di.:AVDESH DEEWANI...awww i miss ashu soo much

j me: arre tumhara kya kehna priyaji..UR D BEST ENTERTAINER OF FORUM with ur beautiful gifts nd wishes..love u..!!!

13.express the your view on scene
a.
pappu: "haaye!!!! kya item hai yeh...ab toh mere aankhon mein iski photowa chap gayi hai..."
arpi:"abbey kamine..aankhen phaad k kya dekh raha hai. zyada hoshiyari ki toh tere aankhen nikaal k goti khelungi..
"

b.
avi :"abhi himmat hai kisiko meri arpita k paas aane ki...himmat hai toh aao ,,phir dikhate hai tumko apni dabangayi.."
arpi :"woh pyar hi kya jo aapki hifazat na kar sake..."

c.
arpi :" arre mein toh bas inke haanthon mein apna haath dena chahti thi..magar inhone toh mera dupatta hi pakad liya..hmm..hamein nahi pata tha ki lallanpur k bhaiyyaji itne romantic honge. :
avi :"hey bhagwaan...aashirwaad dijiye ki hum apni poori zindagi inke dupatte ki chaav mein bita de...
waise wow!!! kya khooshboo aa rahi hai iss dupatte se hmmm...ab toh hamari poori din mehek othegi.."

d.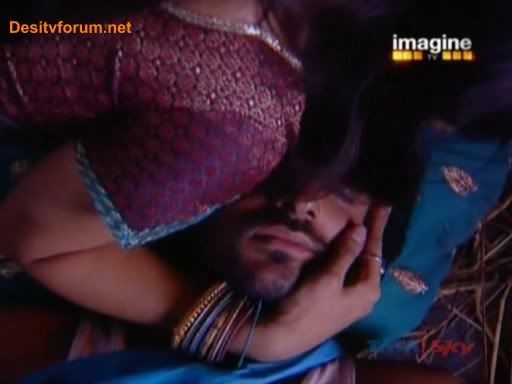 arpi :" sojaeye avdesh ji..hamare godh mein aise hi soyiga ..itne din uss daayan bhauji k godh mein sokar bade hue ...ab hamari godh mein sokar aap boode hoyega.."
avi :aahaaa!!! arpi k godh mein itna sukun mil raha hai...woh bhauji k godh mein sone ki koshish karta toh bhi kaano mein goliyo ki awaaz gunjati thi..aur bahut badhboo bhi aata tha..yuck.!!!"


14.what will you do if videshia comes and hug you?
oye !!! mujhe bhauji samajh rahi ho ka..???
waise ek baat bata tera naam videshia kyu hai...tu kya videsh se aayi hai..lagta toh nahi ..!!!

15.write a song on Pehalwaan?
mujhe toh yeh hi yaad aata hai..
"jai hanuman gyan gun saagar
jai kapis tihun lok ujaagar
ram doot atulit bal dhaama
anjani-putra pavan sut naama"

enjoy next set will come on monday
preparing for it.....
sry agar answer sheet mein koi galti hui toh....