Please check mix of fan-fic: Click on the link below!!
Kabhi Kabhi: Sometimes in Love, A mix!
Nehaji Teleflims Production Proudly Presents…
Kabhi Kabhi: Sometimes in Love
Starring:
Hiten Tejwani as Karan Khanna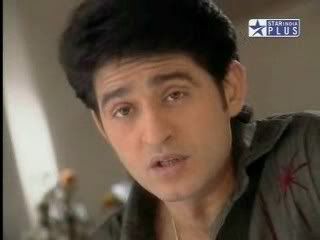 Amit Tondon as Prithvi Khanna
Iqbal Khan as Angad Khanna
Gauri Tejwani as Saamiya Kapoor
Neha Bamb as Kripa Kapoor
Krashima Tana as Zainab Mittal
Kabhi Kabhi: Some Times In Love...
Kripa Kapoor and Angad Khanna hate each other for various reasons! But both their familes want them togeather. When Kripa's older sister is married into that house Kripa's family wants Kripa their as well. She doesn't marry Angad because of her family but because she wants to ruin his life. And, same with Angad. She is confident that she can never love anyone. They marry each other to take revenge. And live that way for a long time; until something happens in their lives that neither one could imagine and no one every thought about. And through the ups and downs of life they accept the fact they are married but at the same time know they can never share a relation of a husband and wife. But what you think sometimes never happens!
Kabhi Kabhi.... Some Times In Love...
From Hate and Revenge...
To mistakes, then Tears, then Friendship, and then...
Love...
Kripa Kapoor: Kripa Kapoor; A.K.A Neha. She is the youngest daughter of Damani and Nishtay Kapoor and therefore has been brought up with great amount of love, care, and affection. She gets everything she wants yet she down to earth. She will be a M.B.A. graduate at the age of 20 in one week, and join her father in his business. For fun she's an RJ, has a show every morning at eight called, 'Right here, Right now with Neha!' Neha is what the world knows her on radio, and very few people know that Neha is the same Kripa. She faced one heart break a few months back. She had almost started to love him; not at the point where she knew she loved him, but almost. She wasn't sure. Kripa is the girl that any guys would want to be with; any guy but one. She believed in love in until a heart break. It only took one person to break her heart and she decided she would never love again.
Angad Khanna:
Angad Khanna, referred as "Bluff master," or rather Casanova. He's a playboy, yet at the same time he has never created a physical relation ship with any girl. He just likes the fact that so many girls drool over him, so why not change girl friends every week like bed sheets. He the youngest soon of Naina and Dilip Khanna. Loved by his family very much. He too will be completing his M.B.A. in one week. But he doesn't plan to join his dad any time soon. At the age of 23 he plans to hold the world under his thumb. But things change when he is forced into things he never wanted to do.
Saamiya Kapoor: She is the oldest daughter of the Kapoors'. Saamiya unlike, Kripa, is a very someone who thinks the world belongs to her, and no one is better than her. She not at all down to earth, she unlike Kripa. She is a photographer by profession. She's 23 and waiting to meet her Mr. Perfect. Unlike Kripa she has dumped many guys at time when she was in college. She's in every aspect opposite from Kripa.
Karan Khanna: Karan Khanna, the Khannas' oldest son, and very much unlike both his brothers. He's 25, and in search of his life partner. He's the obedient son, loved by both his parents, and loves them back. The person who he loves the most is Angad. Angad is everything for him. After Angad was born, Karan never asked for anything. And took Angad's responsibility at a big stage. He loves Angad, and he will be responsible for the change in Angad's life, which according to him is good. But will it prove to be good or bad?
Prithvi Kapoor: He's Angad's older brother, but not the oldest the middle child. He helps his father in office and his mom at home. Not very much like Angad, he's a playboy but not as big of a playboy as Angad. I mean who hasn't had their times in college. But at the same time he hates Angad. Why? Prithvi is loved by his family but being the middle child always neglected. Angad and Karan have always got the best, and Prithvi has been left behind. Yet he's proved to be the best son. At the age of 24, his life is going to take a drastic change and only because of Angad.
Zainab Mittal:
Kripa's best friend. Madly in love with Angad, yet has Kripa to stop her from approaching him. Zainab is a bubbly girl, who cares for Kripa. But at the same time she's easily jealous. She plays an important in Kripa's life, but jealousy comes in way and Kripa has to suffer for it.


Edited by neha9 - 28 June 2006 at 6:36pm