Dearest Atina, Here is wishing you very many happy returns of the day.




Friends like you are rare to come by. I lucked out
You came by. I cherish every moment
of our interaction. The way you care for friends is heart warming. Wishing you a happy,
healthy, fun filled Birth Day and may you live a 100 years to suffer maddie
. Krish
joins me in wishing you many more happy returns of the day. Be happy, my dear friend
and may God bless you. Lots of love and hugs from your RP

Of course I will sing the most sung song - be rest assured and get your ear plugs ready



Happy birthday to you, Atina, and here's hoping every wish of yours comes true this year and in all the years to come! Since I cannot come there in person with my gifts, I am sending you a picture of all the gifts I have in mind for you:




Have a blast on your special day, and think of me when you open those wonderful presents!

Love,
eljay








Many Many Happy returns Of The Day My Dear Friend Atina.
Wishing you on this special day all the good things in life , prosperous & healthy life, bright & beautiful future .Let the beginning of yet another wonderful year see you in all smiles & cheer.Innalum ennaLum iniya nannaLaga amaindhu pallandu kaalam nal vaazhvu vaazha ellam valla Iraivan aruL purivaraga.Have a great day .
Wishing You A Very Very

Happy Birthday
Merry Christmas

Bright & Prosperous New Year







Dearest Atina,
I wish God Bless You...
With all Joy & Cheer
May You live a long life
Without a drop of tear or grief...
P.S.: What is IF without SQ - Thala, come fast, desperately missing your sodhappals and damaal damaals and ofcourse the mavaleh ....



Dear atina,

Happy Birthday and many happy returns of the day.
Happy Birthday to someone who is forever young.
May your special day be filled with memories and flowers, friendship and happy hours.

I hope all your birthday dreams and wishes come true.
Not just a year older, but a year better.
Have a wonderful day and fabulous year.
May this year be your best ever.


Nithya





Wish you a very Happy Birthday maa
!! May this day bring to you all things that make you smile ...
On your birthday I wish you much pleasure and joy;
I hope all of your wishes come true.
May each hour and minute be filled with delight,
And your birthday be perfect for you!
By Joanna Fuchs



May your special day be filled with memories and flowers, friendship and happy hours ... Have a Wonderful day ..




To Atinamma..
From Shree and Sumi..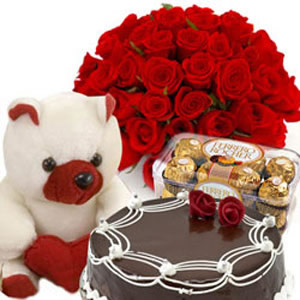 Wishing you a very happy Sweet Birthday Atinama.
Many more happy returns of the day and the entire year ahead.


Atina
Amazing
Talented
Inspiring
Natural
Admirable



Wishing you a very happy birthday Atinaji..




Thank you so much for all the wonderful work you're doing,which makes us feel at home.
These Birthday greetings are wished
Most affectionately your way
For someone who's very nice
Deserves an extra special day,
So here's wishing every happiness
Today, especially for you,
With lots of your favourite things
In the year ahead too!
Happy Birthday
(Unkonwn)
Here's something for you dear
to make you bday even sweeter
Have a Great Bday Dear
With Luv
anjali



Hi,
Wishing Atina a very very happy birthday
Krishna


Edited by Aahaana - 23 December 2010 at 11:24pm