chaloo u will have to deal with my side of epi today aswell
.....

yours madhia


Hota Hain Kya ( mmm NOTHING
)


God
sake I thought we would get a tasha sceneee magar nahiiiiiiiiiiiiiiiiiiiiiiiiiiiii
ulta w got to see Gadhi i mean Nakku making dosti with her husbands ex-going-to-be gardener
.....Ohooo nakku koi poriiiiiiiiii dunya mein aur koi bhi nahi mila dosti key liye ....BOOLLL???
...Gadha makes dosti with badsurat kawwa chaskaar
....on the other hand his wife is making dosti with another ullo ki pathii
wah wah kya jodi hain eek hi waqt mein dono kitni achey logo sey hath milatey hain
...
.....ok so lets see todays epi !
....
1st scene:
Nakku accepts sitting in seemas car and sath ke sath marooing apney hi pairoo par kurlahari
....nakku is like Yes tayi main aati aap ki gari mein baithegi main..."
chaloo yeh to baith gayi apney future track ki gari main ...hmm ab zara dosri taraf nazar daloo
2ndscene:
Chaskar and Sudharshan
...Sudharshan says yeh kya abhi to yeh kya karta rehta hain bhaou main hoo meri jagah lega kya ??yedaa
.....Chaskar happily says: Arey nahi yaar par main hain na eek dam kamina ...aur too eek dum sarela
....Abhi to meri baat manega to main bhaou banega aur to mera baji raoo
..
.
.
hmmm ab then
3rd scene boley to Baji ko mili nakku :
Baji ney kaha MILL GAYI
...eey nakku to idhar kya karr rahi hain...abhi to kahin gom hojati to merey ko tere ko lost & found mein dhoondna parta na aur phir bhaou ko kya batataa main .....chal abhi tere liye main flying math bhi leyayaa
...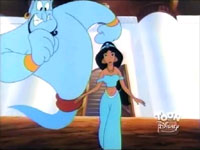 Then coming to our dear
Dutta ji ....4th scene:
Dutta comes back and sees this ramesh suresh whatever
....Dutta says : Teri yeh himmat abhi tapka dalonga tojhey main
....He says : arey bhaou theek sey dekho na merekoo....main to khud hi margaya re ....dekho apney ko latka key tapka raha hoo.......buhuuuuuuuuuuuuuuuuuuuu
.........Dutta thinks chal acha hain MARR
...
Chaloo thats it hope u liked my version today
...sorry no garden garden ....
....kya karoo epi makes me sleepy
...
u all take care love u