HEY IF-ians!
Today is indeed a special day. On thius very day, an ANGEL was born. Sweet,Sharmilee,Adorable,Caring,Warm,Kindhearted and so many other qualities in her I cannot even begin to describe... The most talented Sig/avi/VM maker on IF (with 27 galleries! no joke man!), my favourite sonaholic and ofcourse my very special SHARMILEE SISTER
F a r y (-Fizzilicious)!
HAPPY BIRTHDAYYYYY FAROOOO! <3
AND on your special day, here's a surprise for you!!
birthday messages
from Aliya (Tahmina96)
Happpyy Birthday Faryyyy! Have a blast on ya birthday! I hope all ya wishes come true and ya get all the happiness ya deserve :D

Aliya (Tahmina96)
From Maria
*Happy Birthday *
2
Fary



Many many happy returns of the day!!
May you have many more to come!!
I wish that all your wishes and dreams come true !!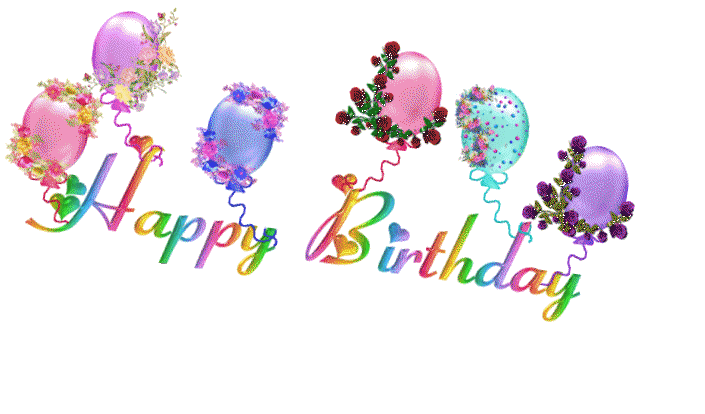 May Allah bless u
Have a blast and rock birthday
Have alotttt fun
UR Cake
Because today's your birthday,
And because you're extra nice,
One wish is not enough for you
And so here's wishing twice…
Hoping your Birthday's wonderful
In every single way
And next year brings happiness
For you day after day


Wishing you a Happy Birthday and many more to come. I hope all your birthday dreams and wishes come true

Keeeppp smilinnn hehe






From WIDA
Fary i wish you thee besttt birthday
i always lovee to talk to youu
you are like a didi for mee ..
one of the most awesome people i have met on IF
keep rockinggg..
Luvss Wida
http://i51.tinypic.com/28aic1s.jpg
From Aish
Happy Birthday Faru Di
Hmm so your bday is 23rd Dec ...Sorry for being early
(I think this is the first and last time you'll hear that from anyone)
But wishing you in advance, cause I will be inactive ): HAPPY BIRTHDAY Di <3 You already know what kind of an inspiration you are for me, so I won't ramble about that lol... but thankyou for being the beautiful big sister to me always/ I lovee youu...and I saw you loveeedd these Sona pics so something from me:
and finally...FROM MEEEE!!!
Farrooooo! seriously, I cant believe its you BIRTHDAYYY at lasstt! really, you've been my constant source of support and inspiration since forever and my oldest friend in IF. I cannot even begin to describe how much I love and adore you and wish that you have a onderful and lovely year ahead...congrts on turning 22 (I hope I got u're age correct! :P)
all the moments we shared have been my best moments on IF..from our sona madness to ImOna-NESS, SR-NESS,SRK-Ness and soo much more of the madness we shared and our sharmilee-besharam discussions..LMAO! DAMN I really miss those!
will praay for you always and always remain your 'choti dear besharam behna'
here are your gifties! <3
and here's stuff made by MEE!
sorry couldnt do much for you...but hope u're happy with this! :P