Okay sleep deprived me again watched ONE PriDa scene and basically became reduced to a pile of mush... Trust me it is very hard to reduce me to that... but one Saxena did that anyway... Humphhhhhh... I swear he needs to start serving time in prison now.. anyhow it all started with this:
*tries not to grin like a loony* Will you see that?? one more cheek pulling session coming up if you ask me..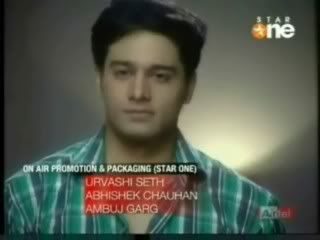 Prithvi Saxenaaaaaaa....
Doubt there are guys in the real world who can give such looks to the gals who own their heart so completely.. This MAN defines what avowing you devotion and pledging your soul means by giving those simple, subtle looks that i can stare at you through out the night and into the morning as well..
Need i ramble more??
Ah enchantment... That look.. Shows how his heart cant help but be touched by the effort that his Damini was making with his relatives... Gratefulness, love and marvel at the woman he married mixed together and you get that look i think.. (BTW i absolutely love the person who first started this HIS Damini trend... so fitting for Pri..)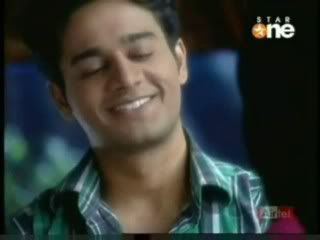 Okay his eyes are closed i know. .just posted this for the sake of that oh-so-rare-yet-to-die-for-smile...
Quiet innocence and a touch of being grateful to the Upper Gods that they made this woman his.. *sigh* I love the Prithvi Saxena that GK breathed life into so completely... It was like he was trying to believe himself that he had not completely lost her.. that she was still tied to him... Okay am i rambling? Sorry... This scene made me a bit crazy.. i watched it after a loonnggg time..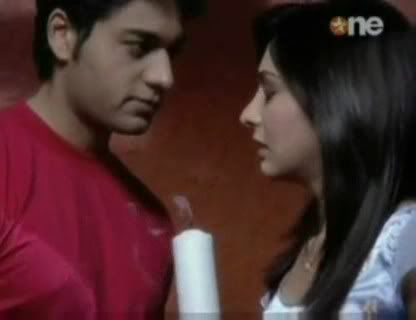 LOVED the wickedness there... He knew full well the effect he was having on her and couldnt help but be slightly smug about it.. That look.. it practically says.. "Are you sure you are not in love with me?"
"Fine.. run away again.. lets see how long you can keep this up"... *smirks* Bang on Priii!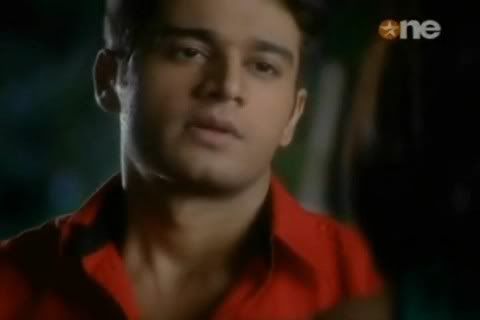 Here you go Nandu.. is this what you were looking for??? Nice look.. shows how much our Dude respected Damini Gujral.. that he didnt think of her as weak just b/c she broke down infront of him after the Inder fiasco... Love the attempt he tried to make to tell her she was wrong..
This was right after she tells him she doesnt need his support.. Well done by GK... shows how Pri got hurt by the statement that this woman didnt need him...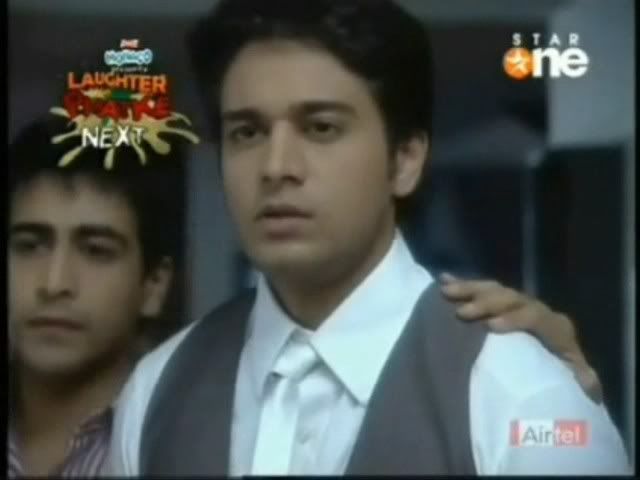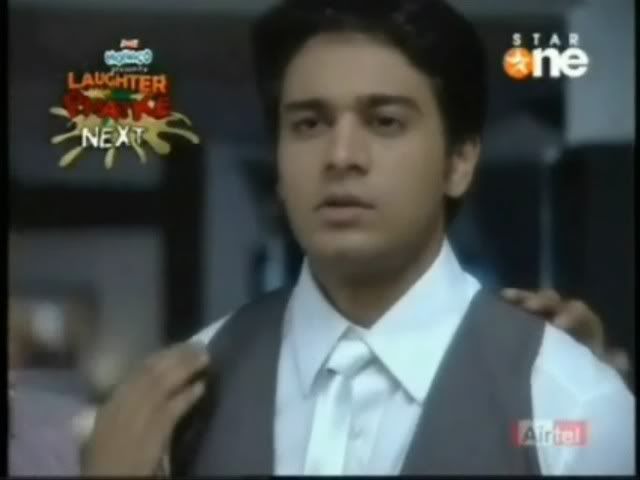 VERY WELL DONE... That slightly dead look in his eyes... When Damini told him to go to hell.. The fact that his Damini thought that he wanted to kill her and told him to just go away...It plunged a knife in his heart and simply killed a part of him.. his unstable body language, the pursing and opening of the lips and those eyes conveyed extremely well how much it hurt him to see her hurt.. how much it pained him to see that he had led her to this point that she hated him, was repulsed by his touch... I can go on and on.. and THAT is the beauty of Prithvi Saxena and those eyes.. he gives one look and it takes an entire paragraph to capture its essence.. THAT is GOOD acting.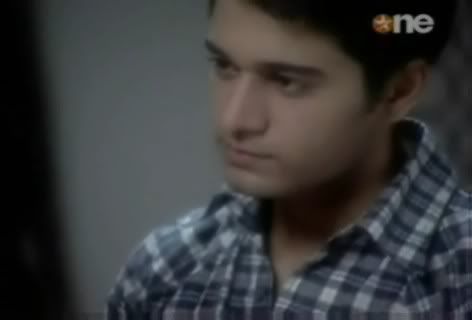 Dont need to tell you all right? Its all there.. and BTW i confess here that i have a weakness when it comes to subtle smiles, tilted heads, quirking eyebrows.. *prepares to die a happy death*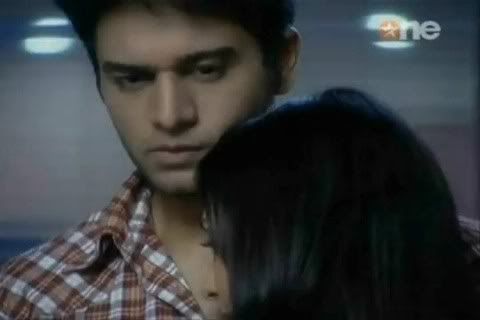 Found him slightly vulnerable here.. He needed to be hugged, he needed to cry, he needed to fall apart and here.. the woman who was trying to reach out to him was stirring up those very emotions.. ones he kept well hidden.. and it was touching his heart... her closeness and the silent comfort her arms offered... for me the ice melted a bit here...
MAD HOT.. Ahhh Possessive Pri as far as Damini and their privacy is concerned.. Never seen a more effective dismissal... Once again.. Who needs words??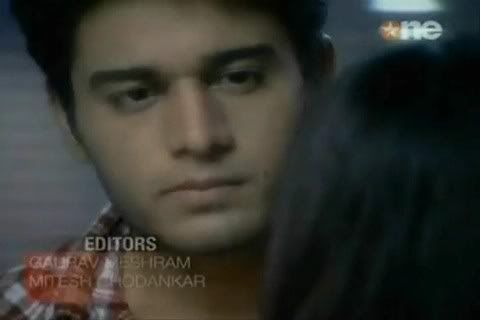 And the fire makes the ice melt again... Her sense of care.. Stroked at his heart oh so gently that he was slightly numb there.. at the love she offered... PriDa..
And im back to being shallow... LOVE that intent look mixed with a slight challenge (Read: The quirking of the eyebrow) Ahhhhh This guy knows how to tell a woman his universe revolves around her.....
And that is today's quota of Prithvi Saxena by me.. a bit too much??Sorry.. *sheepish smile*
Waiting for the chappals..
Maham