Okay finally putting my thoughts into words' Been planning on making this topic for quite a few months actually.. But well.. never got around to it.. Nothing special.. just me getting the urge to go on a madder then ever rambling spree' if you guys hate it you can errr' blame Khush?? See she's not around so I'm actually doing something on the forum besides replying to posts' and I know Mru I'm supposed to be resting but I'm.. er sick of being sick.. you understand that right??
Anyhow.. You guys guessed from the topic that 'Im gonna share a few random thoughts on Prithvi Saxena' We all know the special association we have with that character and his ability to emote his heart out through his eyes' Never seen a hero on TV do that.. not without throwing a few OTT dialogues in between anyway'
So here goes..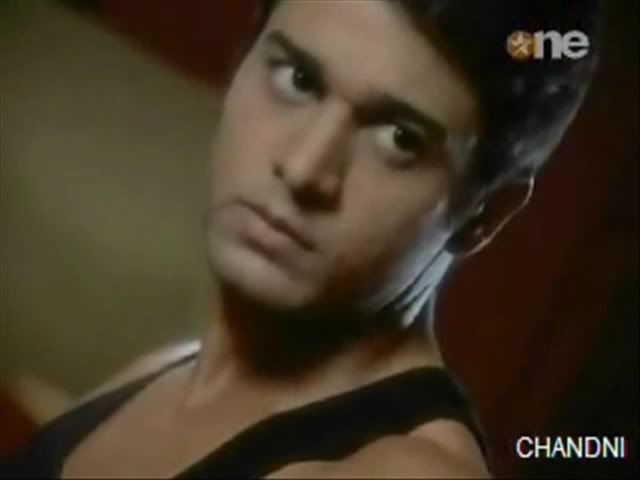 LOVE this intense one.. Can totally imagine Mr. Saxena thinking "Just where do you think you are going? I'm not done yet." Not only that but throughout this one sequence those eyes told a story. A story of Want. Of holding his wife close to him, of never letting go and of simply familiarizing himself with the very feel of her and of cherishing the fact that she was there with him in those moments while he explored the beauty of touch, differently this time because he did not just touch her then with those compelling eyes but with his hands'. Can never get over how his hands were all over her in this sequence' *thud*
This one had me. LOVED LOVED LOVED the look in his eyes. One of near worship and simple love. Man the Dude looked ready to cry in his happiness when he captured her in his eyes from all the way across the room in a beautiful beautiful eye lock one that spoke amazingly well of the connection their hearts shared'
Dunno but Prithvi looked endearingly innocent in this one. It's like he's asking can I really grasp your hand? Never seen a guy ask for permission like that.. and when he did grasp her hand in his, in that oh-so-tight hold' Man.. that just showed his heart's greatest desire.. to hold on to her hand for a lifetime..
Remember "Agar chodna hi hota tou thama kyun hota tumhara haath?"
Prithvi Saxena lived upto his own words in this moment'
PriDa shared amazing chemistry in this scene' When Damini walked upto him to wish him the way they both just looked away from one other left me in awe' AMAZING AMAZING chemistry there' It was like there was an invisible thread in between them.. was honestly awed by the perfect grace and synchronization with which they looked away' Awkwardness was never more beautiful' I swear these two are the only two characters I know who can reduce me to a pile of mush by just being awkward with one another.. I adore them.. *grins like a loony*
Wonder. Pure enchantment. That the moment was happening. That the woman he loved was finally in his arms once again and this time he could show her how much he loved her coz he was finally free of his demons.. adore this one'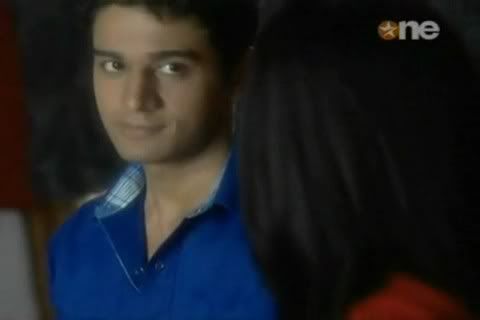 A perfect mixture of flirtation, naughtiness and affection. LOVED the confidence with which he grasped her hand.. and Prithvi looked so handsome in this shirt too' Not that he looked any less handsome in any other of his shirts.. That was pointless I guess'
EDIT:

Forgot my favorite bit.. Angst..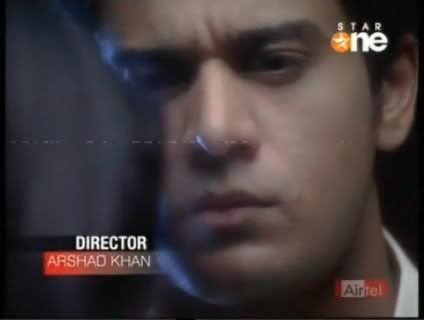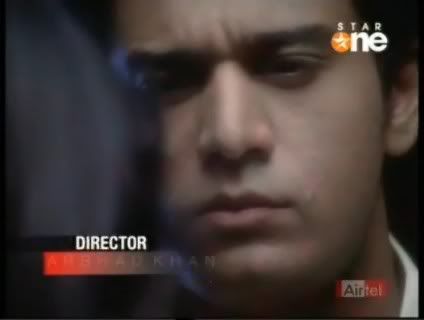 Loved the pain in his eyes in this one... Honestly looked like something painful had developed in his throat and he almost forgot how to breath... There were no tears... That is the realistic edge.. He didnt start crying like a baby as soon as Damini told him the news of the divorce. THAT is the edge Prithvi Saxena had over the other heroes.. He wasnt a usual cryer..

So Damini told him he didnt need to wipe her tears... The moment itself was beautiful she was accusing him of things but as he saw the tears in her eyes all he wanted to do was to take that pain away not caring about the fact that she was accusing him. She was in pain and all he wanted to do was take care of her instead of trying to defend himself... and when she stopped... Dunno but i found the look in his eyes as slightly dead.. like she had killed a part of him. The part that wants to take care of her...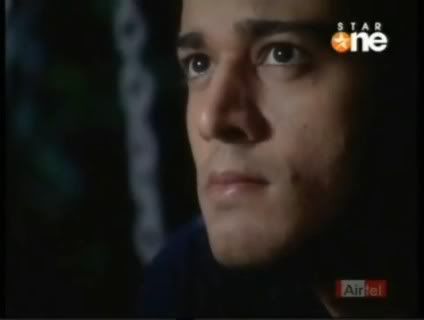 This was really really well done by GK as well.. Just the right amount of pain, love and questions. Questions directed towards God over the fate of his love when he finally admitted to himself atleast that he was completely and irrevocably in love with Damini Gujral...

Once again really nicely done... Could feel his pain over the fact that he was very very close to loosing Damini... That and there was also that need to be comforted... those eyes told a story of loneliness for me.. of wanting to be taken care by the woman who was infront of him... and also the overwhelming anguish of his Father's death that was clawing away inside him amidst all the celebration..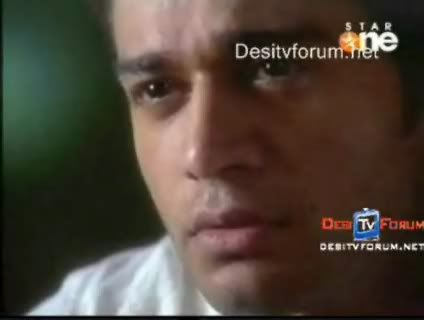 This was something else completely... Everytime i see this scene i can feel Prithvi's pain in it... AMAZINGLY enacted by GK... His grief was so real... The pain in those eyes just touches your heart... They spoke of nothing but pure, raw grief over the loss of his Father... Never ever fails to impress me... All the right emotions from one guy.. How did GK do it..*still wondering*
and on a completely shallow note if this got too angsty for you all..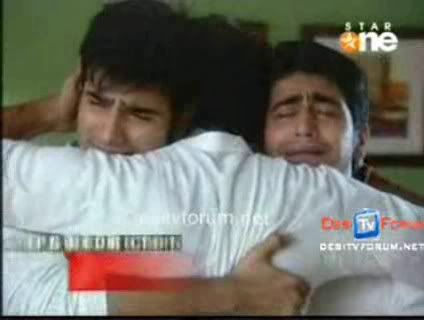 Was it just me who found GK's back and the way the white cloth stretched over his shoulders incredibly sexy?
I have no idea why i found it sexy btw.. *tries to maintain a straight face at Varun's expression* I'm sorry i'm just mean..
on another VERY random note which certainly has nothing to do with eyes atleast.. horses actually... Everytime i see a guy ride a horse on TV and i have actually seen a few people i crack up completely because they simply look like idiots..
Cant help but admire GK for being able to look really really graceful and very very far away from looking like an idiot whenever he rode Toofy... Damn he actually used to look pretty hot to me... especially in that olive green shirt...
Okay Im completely destroying a decent post just felt like sharing with you all... Coming back to the subject:

There are a dozen scenes in which Prithvi Saxena simply devoured Damini Gujral with his eyes alone. GK really outdid himself when it came to expressing himself with his eyes' Especially the feeling of love.. That look.. Really seemed like the most natural thing in the world' Add the subtle but to die for half smile and I might as well be dead' Have a look: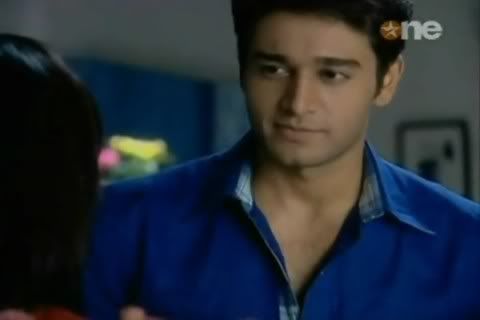 Know this was nothing new and a really big horde of rambles but couldn't resist'
Tell me what you think!
Maham


Edited by ...Maham... - 04 January 2011 at 12:34pm