Hello All...just saw the first 3 parts of today's episode and I must say that the CVs have played very well today....
I actually enjoyed the whole conversation that Arjun had with Geet...giving her hope for better future....
I feel that Arjun is a grey character & he is under the influence of half-truth which is always dangerous....here its bad for our dearest MAANEET....I seriously hope that Arjun learns the whole truth about his evil sis NT
...and he does not ruin the wedding of MAANEET.....PLEASE CVs do not create anymore trouble on WEDDING DAY....V WANT A HAPPY WEDDING OF MAAN & GEET....
I also liked the way Maan revealed Geet's past to stupid Annie & how Maan came up with the idea to bring a smile on Geet's face....He reallly wud do anything for her....
Geet & Annie interaction was also very nicely done....
One good thing the CVs did was not to keep Annie in the dark about Geet's past till the last moment....THEY DID NOT DRAG THE ISSUE....
So Overall...very nicely done episode....MAAN & GEET were as usual AWESOME....but today even the Arjun character was impressive....
Oooh I just saw the last part ...where Maan declares that he is not happy with Arjun being their wedding planner....Maan has the right train of thoughts & he knows what Arjun is upto...a man can after all c thru other man's intentions....GO MAAN GO....luv u for that...luv the music played in the background when MAAN stares at Arjun & walks away...
What are ur thoughts, dear MAANEETians ??? Please share....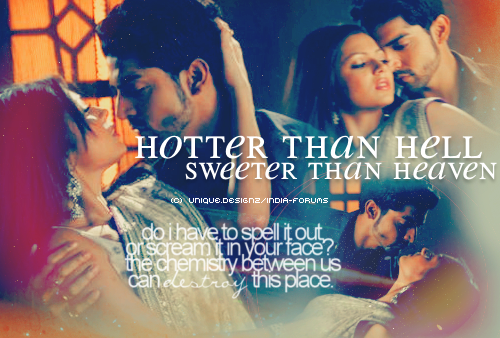 Edited by Absoluv - 22 December 2010 at 11:14am