Oh freak! That's Emraan Hashmi right? He can dance?? Ok so i've never liked him much but wow can he dance or what! Love the avi's- texture is beautiful!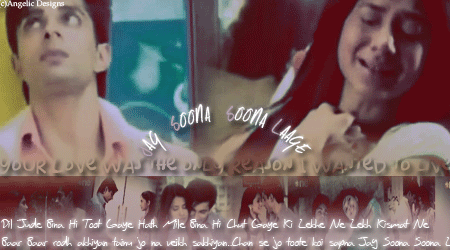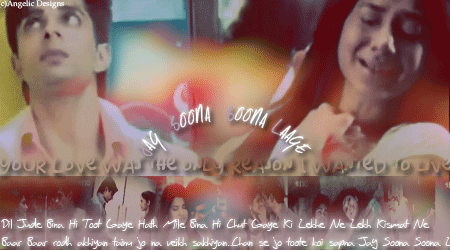 Am in awe! These are such beautiful KaJen sigs! I love everything about them! Pictures, placement, text, textures, colouring- WOW! I love the way that you've written Jag Soona Soona Laage all curved! Beautiful!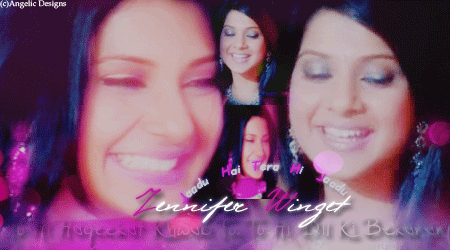 Jenniiiiiiii! Isn't she adorable! Her smile is to die for and these pics are perfect in showing that gorgeous smile that she has! Text is perfect- she is a dream and the pink colouring/ texture only adds to that beautiful sapna!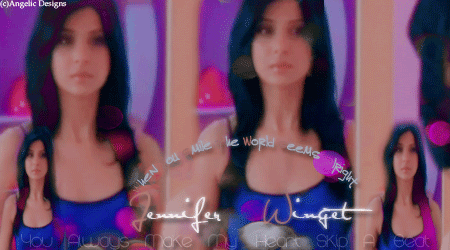 I love the colour blue- esp this shade! And Jen carries off the colour really well! Again a stunning sig! I really like the use of the pink bokeh- works really well with the purple bg and blue nightie! Seriously awesome!
SUGGESTIONS:
Gurti
Kati
Guru/Jen
Anjali (Sunaina Gulia)- she's not that often talked about but she's really pretty- wanna see some sigs of her!
... and of course our beloved KaJen!
Anyway, lovedddd the update! Make more!!!


Edited by duskyessence - 24 January 2011 at 1:10pm