Originally posted by mima190587

x Divya x

aka dkmystery


A Birthday Poem



Birthdays come and go each year,
Today is yours, so don't you fear.
Conversations fill the air,
We have joined you since we care.

Funny jokes and laughs out loud,
We will always be your crowd.
Many friends you haven't seen,
How long has it really been?

We shall dance all through the night,
Until our spirits are truly light.
Celebrate our dearest friend,
A birthday poem, we wish to send.

by Martin Dejnicki

Many Many Happy Returns of the Day

hope you have a wonderful birthday
LOOK WHO ALSO DROPPED BY .......................IAN
(haila he seems to be lost in your beauty
)
Divya wishing you a very very very happy birthday from all your behoodas!!!!!!
Giving you loads of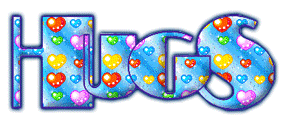 now everyone say hip hip hooray
hip hip hooray
(just wait for the birthday beats
)
wow! the poem so fits for all of us!
loads of hugs back, both from me n Ian
though Ian's hug's process is a bit different... he will hug me and I'll pass on the hugs to you.. coz more of our gang members r turning into players
nay, tonight I trust him n the players in the gang so he can hug u all personally!!
I sooooooooo love the siggies.... will use all of them one by one
I know this is cliched, but you all really don't know how much I've loved this gesture!!! I loooooovvveeee to be part of this coolest gang on IF