Happy birthday Divya
Well today is a very special day, it's my other halves birthday (so it's half my birthday
)
What can I say about this girl............she is a very special, dear friend to me and was the first friend I had made on IF and look where we are now, we're known as other halves, two halves of a whole
(for real though just friends)
She is sweet, caring, funny and sometimes cheeky (I know she will be blushing right now)
I love you Divya to bits and hope that we will remain other halves for many years to come (now extreme blushing)
Happy birthday
We have had some great times together here and some naughty times (yes yes I'm talking about the towel conversation and our making a mess on every thread on the Pratigya forum
)
We even run a school together which we ditched
speaking of ditching, I have been there to witness all your ditching of your exes in fact all us behoodas have seen your long list of previous hunks, but never have you ditched me and for that I love you
Now you have Ian and he maybe your better half but remember the other half still belongs to me
See siggie below which I think best describes us
Again Happy Birthday!!!!!!!!!!!!!!!
From PRITI
Hi! I am DDDDDD Divya!
I am DDDDDD Damon aka IAN pe Super Fida!
<------------------ Bas ab din raat face pe yahi expression chipka rehta hai! OR variation chahiye to
<--------- iss tarah kabhi kabhi differ bhi karta hai!

Yaad hai mujhe, Kabhi hua karti thi main "D ki Mystery"!
Par ab har jubaan par hooti hai bas - "IAN aur Meri Chemistry!"


Kabhi hua karte the dosre shauk bhi mere!
Tab yoon na taka karti thi main IAN ki photo saanjh aur saveere!

Aati thi main chup chup ke, and lagati thi sabki WATT!

Aur apni timing pe khud ko shabashi de kehti thi - Wah Beta! Kya Baat!


Par Par Par .......... jabse mere naina IAN ke nainoon se laage re!

"Stefan ka Curse" behooda naha dho kar mere peeche peeche bhaage re!
Priti bole - "Na karna behoodi IAN/DAMON se bewafaii!
Varna karni padd jaayegi tujhe VD ke STEFAN se sagaii!"
Arrrr ---------- kya karoon pehle bhi bahut se 'X' ko yoon hi dump kia hai!

Damon wala Grrr Grrr karke phir se apna enthu vapas pump kia hai!


Aur bhi hai afsaane mere, par words are not enough!
Abe saach bol rahi hoon, sacchi main - its not a bluff!


I am the Official "Ian's Broadcasting Corporation"!
I am the famous Jiju Dumper!

I am Mima's other Half! (like sisters you know!
)
I am your own behoodi - DIVYA!
Many Many Happy Returns of the Day DIVYA!!!
From MANAL
Oh Em Jeee ... ! *Ekta Seriel shock effects* !! its 22nd December
Anart Hogayo ! Anart Hogayo !!
! oh ... heheheh not for me ofc
! buh for the world
Today is the unlucky day for the CONphused pranies of this world
! ofcourse not for me
!! for me its probably the BEST Day !! n i mean it
!! cuz this is the Day God sent down an Angel .. Who is Innocent, Quite, Kind, Sane, angelic, chaste, clean .... NOT buh Pure EVil
Behooodi
! welll ... Wait ... Ain't good for moi
! well Ofcourse it is !!! cuz she is the Behoodiyon ki behooodi .... ex Himanshooo,Ex Harshad, Ex Johny Depp & Current MRS Somerhalder's Birthday !!! YEs !! its our DKmystery a.k.a Divya a.k.a Behoodis B-day
!! she is the most loyal behooodi
! who is so loyal towards her crushes
! yes im not liein
! as u seee every month she gives chance to ALL Hotties
! kissi ko bhi nahin chorti
! toh howi na LOYAL
!! Buh DAMN!
Ain't Our Jiju Ian So happy go lucky
i mean she is wid him for 3 months now i guess !!
thts they longest any of ma Jiju's being wid her
!!
.... Kay on Serious note !! im so lucky tht i started watchin indian shows, n thn landed on india-forums !! n thn on pratigya forum ( for this i will always love pratigya forum) as thts the place where i met Divya and all ma other behooodis !! Will Never forget u
!! And will definately meet u 1 day n promise tht We will celebrate 1 b-day of any of us together !!
ur the best thing !! ur our behooda teacher who thaught ME n Others how to give chance to every hottie
n stay Loyal to thm
!! cuz of u we keep changin our crushes afta every week or every month
! behoooodi Tussi great ho
Love yew
!! n Happy Birthday once again Ian ki deewani
!!
From SHILPA
Happy Birthday Divya!!
May god bless you! Many, many happy returns of the day!!
Cake time!!
Eat a piece from my side!
!!Presents!!
I hope you get everything you desire for!!
And now..
There is someone who is eager to meet you..
Guess...
Ian Jiju!!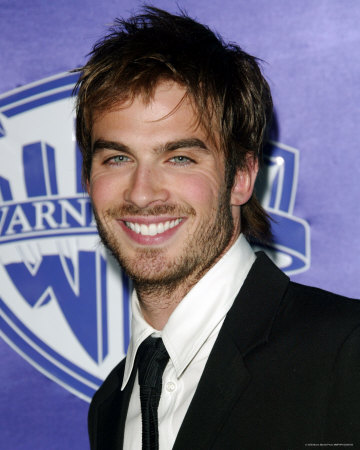 Message from him
"Hi Divya!
Ian here.
Umm...Just wanna say..
HAPPY BIRTHDAY!!!
*Starts Dancing funky*
Hehe...God bless you Divya! I hope you get eerything your heart desires for!!
Gotta go for now, but will see ya later!!
Happy Birthday once again!!
Yours
,
Ian"
Awwww...Isn't Jiju awesome?
Divya, birthdays only come once a year so make it the best!!
Dance to the fullest...
(Be Munni and Sheila!
Just for Jiju!
)
Eat to the fullest!
And most of all..
Enjoy to the fullest!!!
From your behoodi and friend foreva,
Shilpa!!
Love ya behoodi!
From AALIYA
The day after your birthday,
you look in the mirror to see:
a) you've got a zit from eating all that cake;
b) your love handles have expanded a half inch;
c) you singed your eyebrows blowing out the candles.
The day after your birthday,
a) you require six extra hours of sleep;
b) you can't find your living room under the birthday debris;
c) you wonder how you could possibly have done THAT.
The day after your birthday, it's time to:
a) return some gifts (what IS that, anyway?);
b) call your friends and apologize for yesterday;
c) get out of the country, fast.
The day after your birthday...
we should all look so great
and have it so good!
Happy Birthday!
Appreciate yourself and your life!
Hope you have a wonderful day and all your hopes and wishes come true!
,
.
.
.
.
birthday messages done, now time for birthday beats......just look how eager we are