How sweet Aashi! Thank you for a lovely gift! I am extremely lucky to have you as my friend. Aashi, I wish I can meet you when I will come down to India. Aashi, really it is great that we all IF friends are in touch even though the show is no more in air. Aashi, Lastly I don't have enough words to express how special I feel today.
Originally posted by aashizin
<font face="Verdana, Arial, Helvetica, sans-serif" color="#9900cc" size="3">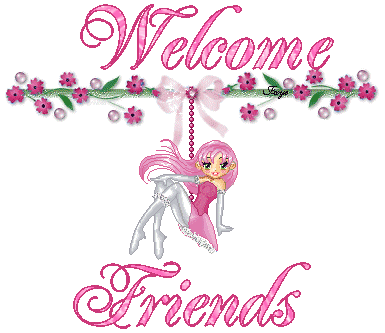 first of all i want to say sorry to one of our very good friend aveksha for not posting this thread on her b'day 20 th dec i am so so sorry sweety i didn't know that that day was so special for us and for u sorry holding my ears


but its not too late so why not celebrate her b'day here so guys u all r welcomed in this beautiful cause to celebrate our darling aveksha kapadia's b'day my dearest ,cute ,and very beautiful lady aveksha

Happy birthday, may this day always be a special one to remember.

May the best of your past be the worst of your future.

Hope your birthday blossoms into lots of dreams come true!

I hope that for every candle on your cake you get a wonderful surprise.

May today be filled with sunshine and smiles, laughter and love.

Happy Birthday and many happy returns of the day.

<font color="#0066cc">Aveksha honey may ur all wishes come true and have a rocking and wonderful year ahead u deserve all kind of happiness in ur life and u will get for sure
by the way jiju is so lucky to have u in his life
and ur son must proud on u for being superb mother as well
love u sweety keep rocking we all r blessed with ur friendship , and i m glad to have u in my life
one again sorry
for throwing this thread late if i would know it at that day i would def post it but its not late as well
u r special and we all will make u to feel how much special u r
</font>
<font color="#0066cc">
</font></font><font face="Verdana, Arial, Helvetica, sans-serif" color="#006600" size="3">I just want to say, Happy Birthday
To you, my dear, dear friend
You have always been there for me
And our friendship will never end
</font>
<font face="Verdana, Arial, Helvetica, sans-serif" color="#006600" size="3">
I will stay with you through and through forever and ever, We will be friends until the end. </font>
<font face="Verdana, Arial, Helvetica, sans-serif" color="#006600" size="3">
I just wanted to wish you a Happy Birthday and to let you know that you are not alone. Should you need someone to lean on, I will be here for you. </font>
<font face="Verdana, Arial, Helvetica, sans-serif" color="#006600" size="3">
Thank you for your friendship through out all of the years. </font>
<font face="Verdana, Arial, Helvetica, sans-serif" color="#006600" size="3">
In this world, where everything seems uncertain, only one thing is definite. You'll always be my friend, beyond words, beyond time and beyond distance. </font>
<font face="Verdana, Arial, Helvetica, sans-serif" color="#006600" size="3">
Looking forward to many more years of fun and friendship. </font>