||Chapter 15||
At The Project Site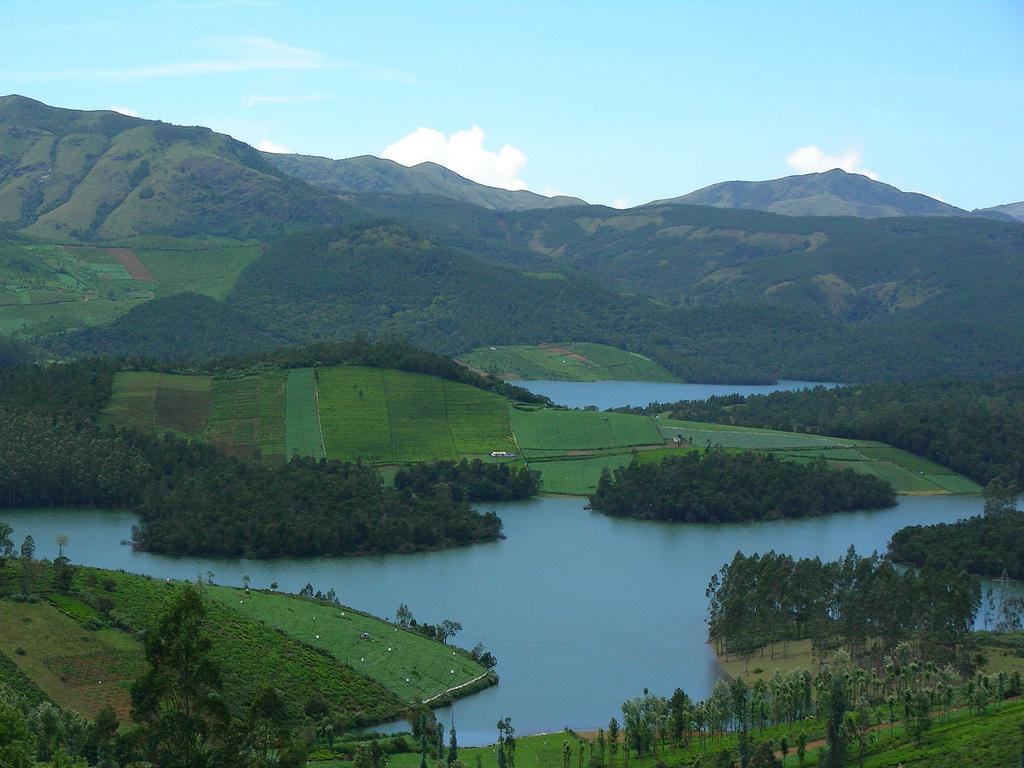 Yuvi reached at the site, there were people already waiting for him. He said hi to them and went straight to business.
Yuvi, " Mr. Khan did you get the blue print of our project? I want to make sure everything is ok before we even lay one finger on anything." said very calmly.
Mr.Khan, " Yes sir, everything is with me, you can check it out, but I must say this place is a heavenly place, our hotel will be rocking for sure." Said while handing in the blue print of the project.
Yuvi just gave him a small smile and started to see the blue print. He was checking them out very carefully, each detail was important to him. Something was not right, he called out to Mr. Khan.
Yuvi, " Mr. Khan the entrance is not attention grabbing, I want everything to be PERFECT! I don't want to give any chance to anyone to say anything negative about it, this is a very important project for me, not only b/c it will earn us millions of dollars but b/c me and my brother worked day and night for this project and I want to give him this as a gift, make another blue print asap and show it to me and this time I don't want to see any fault in it, am I clear Mr. Khan?." He ripped the blue print into two pieces.
Mr. Khan, " Yes sir everything will be ready and I promise you there will be no mistake at all." With that he ran toward his car and left from that place.
Yuvi stood at the top of the hill station while the wind brushed through him. He took a deep breath, closed his eyes and an bust of images came in front of him, the images of Naina. For past few weeks he has been thinking about her, she was in his thoughts every second of his life. He tried to forget about her but the more he tried the more it was making him crazy. It was like he couldn't breathe without seeing her even for a moment. He was really frustrated but he didn't want to worry his bari mom and sid he would have taken him to a doctor if he even said he might be in love someone who he met in the airport.
I have to fine her, she is peace to my mind and heart, I know it, only she has the power to make me feel happy, oh god what is wrong with me, I never had fallen for a woman like this, I don't even now if this is love or just infatuation, no one can be in love in first meeting, but if there is nothing between us then why do I feel like without her I am nothing but flesh and blood. She makes me happy, please god show me what should I do.
He was lost in his thoughts when he spot a woman playing with kids, she was tall, skinny, her silky dark brown hair was flying all over the place as she tried to tie them into a knot.
Yuvi stood there watching the children pulling her to play with them, he turned his in front of him, as he turned to walk away from there he heard a scream. Yuvi turned around to see one of the kid was rolling down the hill going straight toward death.
The woman was screaming top of her lungs but couldn't move out of shock, yuvi had to do something before something happens to the poor kid. He took out his shoe as fast as he could so he can run faster and won't trip and fall, he ran like a lion who is hunger for his food and will get is by hook or crook.
The kid was still rolling down the hill; all the kids were screaming and holding the woman back from going after the kid. Yuvi was almost near the kid, he ran downward so he can grab the kid before it roll downward then run after the kid as he/she roll downward, then he might trip to and the game will be over before anyone could be saved.
Yuvi was now standing between death and life, the kid was rolling down but yuvi was now standing and waiting for the kid to come to him so he could grab that kid in his arms. Everyone was shock to see someone standing there before them, holding their breath for a miracle to happen and praying that the man catches the kid before both of them lands in the hands of death.
Yuvi was sweating now, his heart was beating very fast as the kid came near him, he has too keep his balance under control, one wrong move it will cost two lives. He got ready for the kid, he put his hands forward to steady the kid before he picks the kid in his arms. He count to 1.2.3 and stopped the kid from rolling with his hand but the force was strong so he almost slipped but do to no shoe on he controlled it. He grabbed the kid in his strong arms. Everyone from the top of the hill was cheering and clapping loudly. Yuvi held the kid against his body and said, "You are safe now honey, just close your eyes and in no time we will be in safe place." He was slowly walking upwards but it was very difficult b/c he couldn't use his hands to support his weight, so he told the girl to get in a piggy back ride style and hold on to him as tight as possible so he can go up using his both hands and won't even loose control or fall backwards and to close her eyes all the time.
After like forever he reached the top, everyone was crying out of happiness. They took the girl while yuvi sat there out of breathless.
After a few minutes yuvi walked toward his car, he was bleeding from his hands, had dirt all over his pants.
The kids thanked yuvi for saving their friend life. One of the boy came to over to yuvi and said, " Thank you uncle, it was my fault, I pushed her b/c she wanted to play with didi but I wanted to play with her first. But I didn't mean her to get hurt like that, I am very sorry uncle." The kid was crying now.
Yuvi came over to the kid and hugged him, " Beta it was a mistake na, then it is perfectly alright, next time when you want to play with your didi wait for your turn or tell them, that way you won't hurt anyone ok." Said yuvi. The kid nodded.
Yuvi then patted on his head and told him to go play, the kid gave him a rose flower, yuvi smiled and took the flower.
Yuvi, " Thank You so much and can you do something for me?." Asked yuvi. The kid smiled in yes.
Yuvi, " Give your friend a rose to, the one who got hurt trust me she will forgive you in no time." The kid hugged yuvi again and ran toward the garden to get rose flower for his friend.
Yuvi smiled and turned to leave when someone called out to him, "Excuse me." Yuvi froze and he turned around to see it was his shakuntala. His world was spinning around him now; he heart was beating so fast that if one was passing by he/she would hear his heartbeat.
She walked up to him smiling and looking straight into his eyes.
" I am sorry for not thanking you before, I was with pooja and also you were busy with the kids so I didn't wanted to disturb you." Said naina.
Yuvi, " No problem at all, I am glad to help pooja out." Said with a smile.
(in his head: god sure is there, if I had wish for more I would have gotten that to, my shakuntala is with me, I cannot believe my eyes)
Naina, ' I think we have met before, but where?." Naian confused.
Yuvi, " Yep we have, in the airport, where we bang into each other and now here."
Naina, " WOW!! So we meet again." Naina smiled.
Yuvi, " Yes we have, and I am glad we have." Said yuvi softly.
Naina, " You have not only saved my pooja but me to, you have no idea how greatful I am to you, no matter how much I thank you it is not enough, b/c of you there is a smile on all the kids face, I want thank you from the bottom of my heart, thank you thank you." Said naina over and over again.
Yuvi, " It is ok seriously, I was there and I helped like any other human being, I have done nothing, but to tell you the truth I was really scared myself, I have never done this kind of act before nor I have ever been in a situation like this, one wrong move of mine would have cost both of our lives, and I was afraid that I might not see another day light again." Said yuvi.
Naina gave him a sweet smile and folded her arms across her chest, "You now, you are different from other guys, I mean if it was someone else he might have acted all heroically and say I am the macho man, but you are different, not only you helped but also admitted that you were afraid to, I like guys who are not scared to admit that even they get scared time to time." Said naina very happily.
Yuvi, " There is no harm in admitting if you are scared, I am no hero nor will I ever be, I believe a hero is those who puts their life in the line to save our life all the time, who died for our country so the next generation will live peacefully, who sacrifice their life for other happiness and I am not counted among them at all, nor I put my life in line for others, nor am I a police man or soldiers and I have never sacrifice anything for anyone yet, so I am just a flesh and blood human being." Said yuvi.
Naina, "Interesting very interesting, may I now your name?." said naina.
Yuvi, "Ladies first, may I now your name?." said yuvi jokingly.
Naina, " Nope gentleman first." Said naina in teasingly.
Yuvi, " Only when crises comes, but other times ladies goes first mam, we go first when we have to save someone or have to die for someone." Said yuvi putting his back against his car and crossing his leg over each other.
Naina, " WOW! A honorable man, fine I let you go this time, I am Naina'Naina Mehta." Extending her hands for a handshake.
"Yuvraaj' but my friends calls me yuvi." Doing a namaste. Naina was shocked that he didn't shake his hands and did namaste. She gives him respect by doing namaste back.
Naina, " Just yuvraaj?." Raised her eyebrow.
Yuvi, " Nope.. It is yuvraaj modi." Said yuvi.
Naina, " So Mr. Modi it is nice to meet you, I should be going now my kids must be waiting for me." Said naina unaware that he is the brother of siddhant modi.
Yuvi, "Your kids? Don't tell me you are married with kids." Said yuvi.
Naina cracked up, " No no mr. modi, this are not my kids, they are orphan, I come here during my free time, they make me feel happy and I like to help them any way as I can, like giving donation to the orphanage, building new orphanage for this children, I like to see them happy, they are my little angel." Said happily, " And you? What do you do?."
Yuvi was about to say when he thought if he told her everything now then how will he ask her on a date for a coffee b/c after so long they have met and he won't let this chance go that easily at all. He finally got to now her name but he wants to now more about her, he wants to be her friend, he wants to see her smile at him all the time which makes his heart jump out of his chest, all in all he wants to be near her.
Yuvi, " If I tell you all this then there will be nothing left to say Miss. Mehta, this is our second meeting, and will you have a coffee with me?." Asked yuvi.
Naina eyes shot up and her expression were stern now, "Are you asking me on a date mr.modi?."
Yuvi, "Nope I am only asking as a friend who saved your kid life, as a thank you from your side. I saved someone life today and I want to celebrate that with someone but since my dear one is not with me then will you be my friend of the day and celebrate it with me?."

Naina was about to say no when yuvi gave her a puppy look and said, " Please naina, it is only a coffee and I promise we will go where ever you want to."
Naina couldn't back away from this, the man had saved someone life today, one of her dear one and he seems to be alone so she said ok.
Yuvi was jumping up and down from inside with happiness, first coffee, then friendship and then lover, this is going to be amazing.
Naina, " Wait I will tell others that I am going out and I will see them later." She went and told them she was going out and kissed pooja on her forehead who was taking a rest now.
After a few minutes she came back, yuvi opened the car door, she step inside while yuvi went to his side and both of them left from there with a smile on their face.
One Month Has Pass
Yuvi and Naina are good friends now, they met each other often, called each other up, they also go out for lunch. Soon yuvi is going to tell naina that he loves her and wants to spend the rest of his life with her and her only. It is never to early to express your love for someone, if you are in love then tell them before someone else does, don't worry about rejection but never hide your feelings yuvi has learn that hard way but he is not ready to loose naina for sure. On the other hand sid is going to come back soon but he is not going to be so happy about something for sure. And yuvi is going to meet riddhima for the first time.


Edited by shewascool90210 - 24 March 2011 at 1:51pm