..
wow! thats what goes in my mind when i see her...an epitome of flamboyance, fun and hope...this is our bhaggu's girl...Priya Wal..with whom i fell in love 6 years back when i saw her essaying the role of Anvesha Bannerjee Ray.....
today im happy..no wait im absolutely ecstatic..on seeing Priya again showcasing her magic on the tube again...as misha dobriyal....
ABOUT PRIYA
Priya was born in Ajmer. She went to boarding school in Delhi. She loves tennis and wanted to be the next Steffi Graf, when she was younger. her birtday falls on 9 december..
shes done a lot of modelling projects..and has cared a niche for herself from her role as anvesha from remix...
she's currently tantalising us with her role as misha in pyar ki ye ek kahani...
so what are you all waiting for..join us in this fantastic ride full of fun and frolic and loadz of enlighenment!
i bet you all cant evade her magic!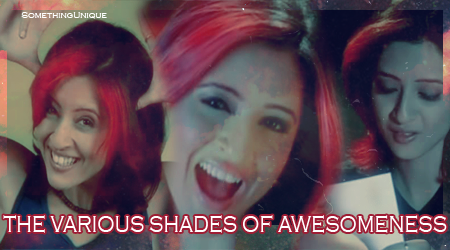 Edited by luv_wacko - 09 January 2011 at 3:52am