today is a very special day...its our very own supriya birthday..n i put a very small effort to bring lots of happiness in her life...let us celebrate the very day with her to the fullest..supi a very happy birthday to u
....and here goes some yummilicious dishes 4 u...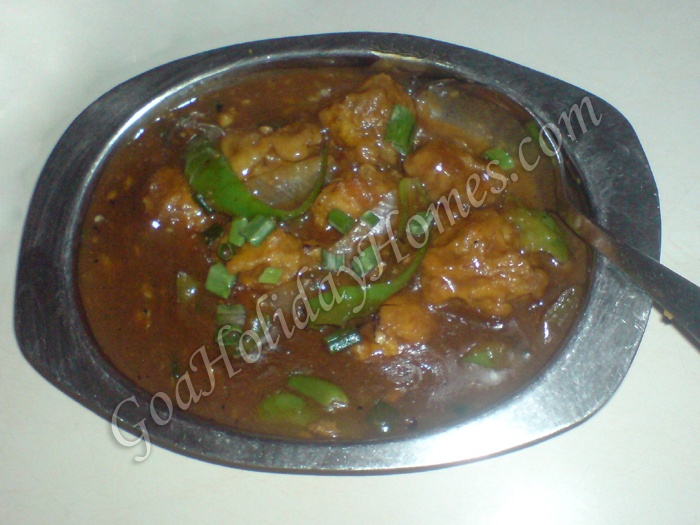 Enjoy
Here goes the birthday wishes n dedications 4 the birthday girl...
Name-pallabi(palz_ArTi4ever)
B'day Wishes for supriya-
wish u a very happy birthday supi...may u have a wonderful life ahead...may all ur dreams come true...may God bestow u with everything u have desired 4.....dont change urself..love u loads...keep smiling always


Describe supriya-..
In life u sometimes meet ppl whom u love instantly ..u r one of those ppl . i met u on cc and i fell in love with u due to ur masti , sweetness and innocence .... this forum and CC have given me lot of ppl to love and u r among them . I wish u all the best in every decision and may all the hurdles of life become stepping stones for u and not set backs . .ur biggest gift is that ur presences make each and everyone of us smile . I have never seen u being rude or harsh to any of us . . May God be there with u where ever u r and May u never ever change . May u enjoy life to its fullest and May God give u wonderful friends along the way . Never change Never surrender to badness in the world .love u a lot
Name-vinu(wind453)

B'day message for Supriya: Wish u many happy returns of the day Supriya. May All Your Wishes come true.


Describe supriya : Very Sweet and caring girl.
Dedications/ Siggy/ VM : An ArTi VM specially for u
Name-fari (fariaa70)
B'day Wishes for supriya.........................................

Everyday is a new beginning
But today is very special.
Its ur birthday.
And thats what makes the day-------
All the More beautiful
As u celebrate ur special day,
Heres wishing u a very happy b.day


Describe supriya

Our Supu is a very sweet, cute, lovely, down to earth ' I mean she is a very nice person. She is a die hard mayur fan and a also a good siggy maker.
Supu is my best friend and i love her a lot


supu many many happy returns of the day jaani
wishing a very happy and enjoyable life
May GOD bless u dear



Any dedications/ Siggies/ VM




Name-sehr (sizzlingsehr)
B'day Wishes for supriya

hey suprya yrr.. happy birthday mama . have a rocking delightful bday . may all ur wishes cum true and u live long happy life
Describe supriya
supriya is a nice lovely sweet caring friend cum mother
. she is really a sweatheart . lovely person lves u lot supriya .
Any dedications/ Siggies/ VM
i will forward it to u sooon
Name-(PrithviSanyo1)
B'day Wishes for supriya :- Happy Birthday supriya'.

Describe supriya:- sweet, simple, caring, understanding.
Name-mari(maria-soniarti)
B'day Wishes for supriya..May God Bless U Pari..
n God gave u everything in ur life..Ameen


Describe supriya...she is very loving,caring n very good human being..n also very good friend...love y Pari


Any dedications/ Siggies/ VM...MN Khuda Jane song
Name-(tehzeeb25)

happy birthday
Name-(sariska_mnarti)
B'day Wishes for supriya:hi supriya,sariska here!!many many happy returns of d day
may god bless u n give u loads of happiness

do enjoy n hf!!!!
All the best in future!!!

Describe supriya:she is a very sweet person,really don't know much abt her!!!!
Name-raman(luvmayur_raman)
B'day Wishes for supriya
Happy Birthday Supi
or I can say Same to you
see im the only one who can say u same to u here
Many Many Happy Returns of the day sweetheart...May God Bless U nd fulfill your all wishes...enjoy ur day fully...nd don't forgot u say me same to u


Describe supriya
Supriya g ko describe karna padega abhi
most difficult task for mujh jaise nikame insaan ke kiye
..okk Supi dil thaam lo apna dil aur dimag................Supriya g my Supi nd now my Riya is the most wonderful person that I ever met on I-F...She is the sweetest sis of mine...my best buddy on i-f...she is very friendly...She can make u feel soo comfortable in her company that u love to spend ur time with her...She was added in my frnd list but I never knew about her how idiot im...when she changed her name to SupriyaluvsMN send me msg about her changed name then I noticed her for the first time nd through MF I came to know about her more nd more nd more...thanks to our one nd one MF CC that we met...I love U Sweetu...baki ka 19th ko describe karugi


Any dedications/ Siggies/ VM

Riya U know what...I leaned little bit animations for u...I thought normal siggies to kitni baar dikhayi hai to iss baar I wanted to do something new for u on our birthday....I hope u like it if u don't to maaf kar deena...yeh soch kar ke yh mera first try tha
how smart im hai na...

sirf two days mein yeh sab sikha hai...exams ke bich mein...batana ha kaisi bani hai....




isse bannane mein maine buhut mehnat ki hai...thodi azeeb hai but promise next time aur jaada achi bannayugi...actually kam tha...bhai bhi vapis aane vala uske baad to main pc ko haath bhi nai lagga payugi thats why jaldi jaldi mein bhej rahi hoon...I tried to put all ur fav. scenes here...bich bich mein mere fav. bhi hai...

Name-rads14
B'day Wishes for supriya
May you have all the joy life can hold
all the smiles a day can bring
all the wonderful things life can unfold
may u have the best in everything!!
wishing you a very very Happy Birthday!!

have lots of fun!!

Name-stuti(stuti123)
Describe Supriya in your own words:
supriya aka supu di for me.........wat do i say about her....she is amazing , one of the nicest persons i have ever met .........has a great personality.....is very sweet and friendly.........nd her sense of humour rocks.......i can safely say that after meeting her twice
.....as everyone on the forum knows ....she is a die hard mayurian/ArTian ........so far wenever we have met ....all we have done is forget everything nd just drool not stop on the two most dedicated people ever
........supu di.....is really very good natured .....she is very helpful nd has a heart of gold........i am really very lucky to get a friend cum sister like her.........love you lots supu di.......
Where did u first meet her:
i first met her on the mayur/ArTi paradise....... (the first meeting point for many mayurians).....at that time our meeting was very brief nd we coudnt chat much.....but later wen both of us again met on our cc mayurians forever .......then we started chatting properly..........


Birthday Message for her:
hey supu di
wishing you many many happy returns of the day......may all your dreams and desires come true.....especially you know what
.......may you get all the happiness in the world....... may this day bring loads nd loads of joy in your life........enjoy your day to the fullest nd party hard
......nd treat dena mat bhoolna
......GOD bless you di......


Dedication ( song/siggy/scene):
here are some siggies which i have made for you.......
hope you like them ......
Mayur siggies....
ArTi siggies....
5 - 10 Hotseat Questions:
now comes my favourite part
get ready supu di for da questions u dare not skip any
1) mayank or nupur.....
2) ArTi hosting ITA or ArTi 's dance as radha krishna which one u loved more
3) which character of mjht u hate the most
4) samrat gunjan or mohit sanaya
pick.....
5) your first reaction on meeting me face to face
6) your best friend on IF nd cc .......
7) if you ever get a chance to meet ArTi how would u react......
8) three wishes in ur life which u want to come true............
9) which thing about both Arjun nd Rati you like nd dislike most.......
10) describe me in a few words........
bas abhi ki liye itna hi.......will be bak wid more soon..........
wishing you a very happy birthday once again ..........
lots nd lots of love
stuti.......
Name: Swati(swati05)
Birthday Message for her:
Supz Maidam.......kya bolun........she is one of the sweetest, warmest and nicest ppl i have ever met on IF......a complete nautanki just like nupur and me
...... crazy abt MN and ArTi
....... and a wonderful friend
..........I am so so glad to be friends with u :)
We met for the first time in my VM topic i think......... but we talked properly in our CC........she's is one of my drooling partners in drooling over MN and ArTi and sometimes the u know whos too
......... and also in analyzing the enemies' segments, scenes and pics
Today on ur bday......i wish u all the happiness in the world
.........may all ur dreams and aspirations come true..........including the one we have in common
............also i hope u get ur Mayank soon .........and pray for me too so that i get my mayank soon too
.........Happy Birthday Sis
Have a gr8 year ahead :)
Love u
My gifts for u:
Hope u like them
Hotseat questions
U have to answer all
1) MN or Arti
2) One thing u wud ask rati if u meet her
3) One thing u wud ask arjun if u met him
4) Malad or inOrbit mall
5) Stuts or vinu
6) Stuts or me
7) Vinu or me
8) what do u like abt me
9) what do u hate abt me
10) Whom do u love more ArNaya or ArNeha or MonayaJun
11) Ur Fav monayaJun segment
12) Ur Fav arNaya segment
13) Ur Fav ArNeha pic
there are many more dat i will ask in the CC.........forum mein puchna is bhery bhery dangerous


Edited by palz_ArTi4ever - 19 December 2010 at 3:14am