Originally posted by palz_ksg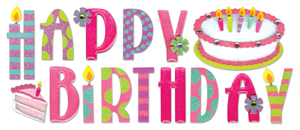 aaj kisi ka b'day hain....what her name whts her name
her name is SANI ...sani hain deewanii
LOOOOOL! My Name is Saniiiii San hi Deewaniiii!
I Likess <3
hehehe okay ab serious ho jaati hoon....HAPPY BIRTHDAY sanii
Thank youuuuuuuu [>:D<[ ur one of my best friendss on IF...its so much fun talking to u...ur like me sis
n jab kisi sis ka bday ho toh party toh banti hian right
AWWWWWWWWWWWWW.
MUUAAAAAH! its been a year we know each other now! ILY!
so just thought tumhe thoda surprise dete hain...i plannd alongg with KG somethng for u
wowwww! Karannnn <3 and plalvii!

shhhshsh kisi ko nahi bolnaa..we'll give surprise to sani
OMGGGGG! I LOOVEE YOU FOR THI PIC
Both Karan and Jen
YAY
YUMMMMMMM <3

n yeh rahaa sani ka spl cake
n aur ek surprise hain
KG ki performance..ab toh woh singer ban gaye hain
YES! i cant wait
he s gonna sing a spl song for sanii
Tum se hiiiiii Tum Se hiiiiiiii!
n finally ek KG ki jhappi
AHHHHHHHHHHHHHHHHH
MERRI FAV PICCC! remeber i ahd merged a pic and showed it to u?
n ek meri taraf se bhi
muaaah
hav a rocking birthday...enjoy ur day
LOve u
Pallvi (palzy
)