Originally posted by ARianSamm
*Sigh*...
Not lukin forward to dat... Yeshhh well happy Karans kumin bak!... Buh He has to kum bak wiv Jenny Jen... Not on hiss own or wiv sum ova randomer!...
Am i askin for too much?... I dnt care its Xmas n I want dem bak together!...
I'm happy that both of them are coming back-but I want it with jenny as well.
No, you're not asking for too much as they really should be together.
Originally posted by mayuri.vet
Hayyyeeeeeeee
one of my fav kajen scene<3<3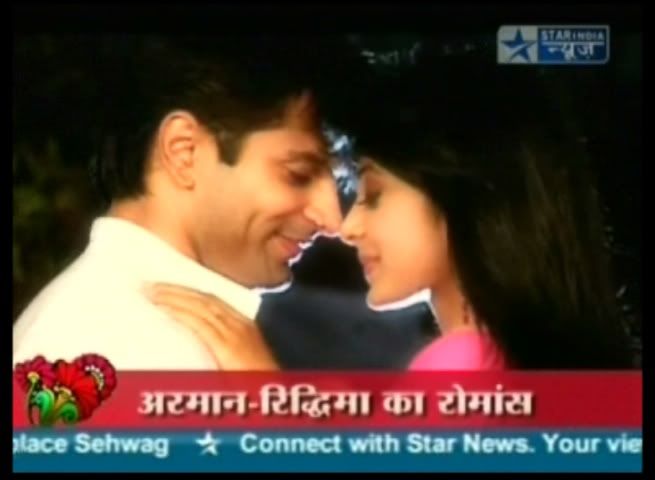 Yeah, it's one of my faves as well.
They look gorgeous together.
Originally posted by mayuri.vetHey
***little nostalgia...weeps...***
back to your post....so true.....kajen are just fab and i saw them and was expecting that they will be in the list....hayyee and they were
cant they get any better and my answer will be probably be no but if they come back again as a couple then we might see more of scintillating chemistry.....they are drollicious<3<3
miss them so much
apparently KSG is doing a new show and i went to kajen land<3<3
**KaJen--Undefinable Chemistry**
lovely post and thanks a ton for posting on MF!!!!!
love
mayu:)
Hey!
It actually is a mixture of nostalgia and excitement for me. I'm excited about their comebacks but I still want theircomebacks to be together, I expected them to be there too and how can they NOT be there after their, in your words, 'scintillating' chemistry. Thanks a lot!!!