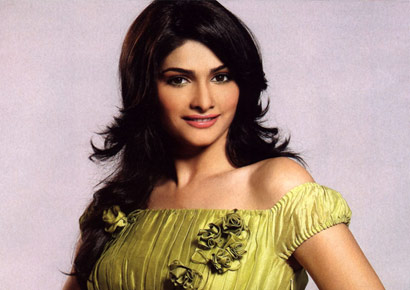 Prachi Desai
Following in the footsteps of actor Priyanka Chopra, Prachi Desai has now started voice blogging. Instead of writing a blog, Desai now plans to record her 'feelings' for the day and upload the voice file online for her fans to hear.
Desai, we hear, has also been approached by a mobile company which wants access to her voice blogs.
It may be recalled that Desai was disturbed for quite sometime over fake IDs being operated on her name on social networking sites like Twitter and Facebook.
The impersonators who were using her name and posting fake details were fooling her fans.
The actress was evidently annoyed and had earlier informed that she would announce it to her fans when she gets online. She has now discovered that the most authentic way to do it is through voice blogging.
"These days, everyone is trying to go digital and be active on social media. But I felt the need to explore this medium in a different way. If there is any technology to connect with my fans in the most authentic manner then I will be happy to use it. Voice blogs are an ideal platform for me. I find the service easy to use and usually blog about my day, movies and myself," says Desai.
According to Desai, voice blogging lends some authenticity to the blog because users can hear the blogger, something that can never be ascertained in a written blog.
"On web blogs, you don't know who has written the post. In voice blogging, you have the authenticity of voice and it also functions in real time. This is just like voice Twitter with a difference, and my followers can be sure that it's me they are hearing and not any impersonator!" she exclaims.
The pretty actress says that she is overwhelmed by the response she has received on the voice blog as she gets almost 3000 fans joining her blog on an everyday basis and she has been on it only for around 10 days now!