I wish technology could make me slim: Prachi Desai
Last updated on: May 5, 2011 14:45 IST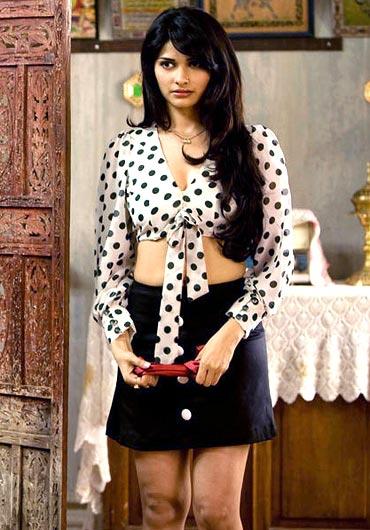 Exhibitmag.com
Prachi Desai speaks with Exhibitmag on gadgets she can't live without, car she desires and her workout and diet.
Was becoming an actress always your dream?
Absolutely, I always wanted to be an actress. I was too little to understand whether it's gonna be theatre, film or television but I just knew I wanted to become an actress.
I remember I had to lie about my age at the first audition because I was 16 and only those above 18 were eligible for the auditioning. But I knew I really want to do it.
Name two most influential people in your life...
The first person is definitely my mother, I think whatever maturity I have or even had when I started out at the very young age was because of my mother and she has always been a support. When I started she just left everything and started living with me in Mumbai.
The other most influential person I think would be Ekta as when I started out doing her daily show she warned me that when you start at such a young age and things are not going great you would be left alone. I think she knew it well because she started at similar age as me.

Image:
Prachi Desai in a still from the movie Once Upon A Time In Mumbai
Which mobile are you using and why only this?
Currently BlackBerry. I started with Nokia, and then switched to Sony Ericson, which I really liked because it was fun. Now I have BlackBerry as all of my friends are on BBM so they have the hold of my life.
I am (always) connected through the messenger (with my friends) and I do not plan to switch mostly, I would say, because of my friends.
Gadgets you cannot live without...
It has to be my phone, iPod, and any sort of DVD player.
What would you like innovators in the tech domain to invent?
If I can have one wish I would say it would be the machine or technology that will allow the make up artist to design the look for me, click on it and then my make up is done so I don't need to spent hours in the dressing room.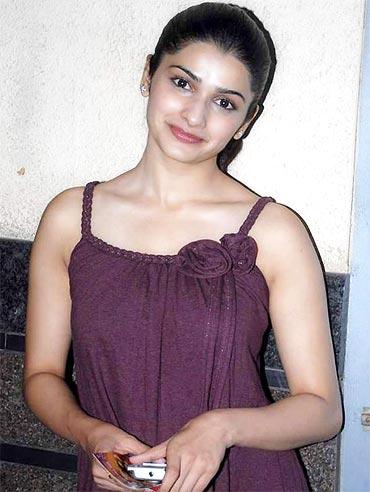 Are you a techno freak or you stick with the things you already have?
I don't bother that much (about technology), I am a lazy, laid back person. I only buy a certain gadget that makes a difference to my life or my work; with other things I just let my friends enjoy the hype.
With technology today anything is possible. If we can have aeroplanes which can give us wings, we will have time machine which can take us back and forth What would you fancy which can help you in your profession?
I wish they could make me slim and absolutely perfect without any effort from my side.
How important is social media in your life? How do you think it will change in times to come?
When I started off on Facebook it was purely to get in touch with my school friends who I grew up with so it is always nice to reconnect with them. Most of the film industry is on Twitter to be closer to their fans.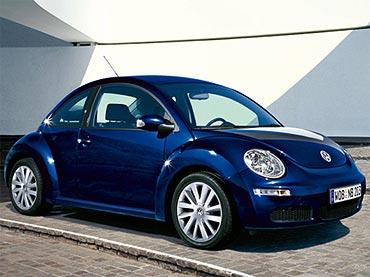 We just introduced the health section in our magazine. Can you tell us a bit about your workout and diet habits?
I tend to get bored with many things very easily and very fast. That's why I keep changing my workout routine. I tried yoga, spinning and Pilates. The only thing I have not done is swimming and it is because I am scared of water.
Name one gadget that you would love to give your best friends as a gift...
BlackBerry so that I can stay connected. But then all of my friends have it already, so maybe an iPad because I think it covers it all.
We are a men's magazine and you know cars and girls alternate in their list of priorities. What is the set of wheels driving you around and what's the next stop?
Skoda Laura is what I'm driving. I don't want to spend a fortune on a car, but I have to admit I have my eye on the Volkswagen Beetle ever since it was announced, simply because it is irresistibly cute and super cosy.
Just perfect for two people and also easy to park which is the most important thing in Mumbai.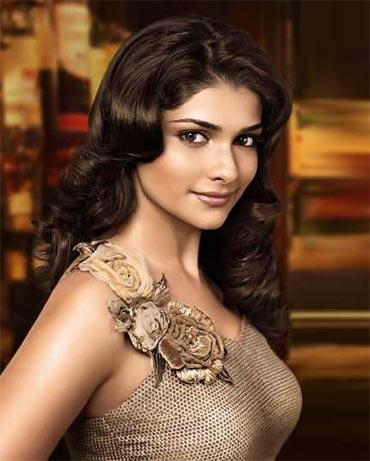 What's the BIG difference between working on SMALL screen and BIG screen?
Working patterns are just different. For films everything is planned months in advanced like shooting and editing. For TV it is completely different, we basically shoot everyday, all the while fighting for the telecast and the TRPs.
We do get a chance to improvise on our skill sets and we can also gauge if the serial is catering to the audiences taste or not.
What movies are brewing which we will get to see in near future?
There is this movie Main Joker that I have done with Rajeev Khandelwal that should be coming up this year. The other film that I am really looking forward to is the one I started shooting this month but officially we are just waiting for the announcement.
Can you give any tips for Exhibit readers?
Whatever you do, think about not regretting it and don't follow other people's footsteps.
source -rediff.com



Edited by Proud-BrownGirl - 05 May 2011 at 6:35am