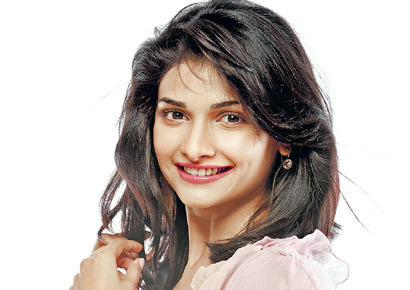 Prachi Desai
Actress Prachi Desai has suddenly been bit by the save-some-energy bug. Not that we are complaining, but the actor seems to be doing her bit with extreme gusto these days.
"Prachi is continuously working towards saving energy — so much so, that we keep joking that it's become an OCD of sorts with her! We always find her switching off fans and lights in her house, when not needed. Who says female actors take forever in showers? Prachi tries to conserve water at home and advises others to do the same so that they can save some water too," says a close friend of the actor.
Not only that, Desai has apparently gone on a planting spree in her own house and has created a mini-garden with potted plants to rake in some fresh air at all times.
"Prachi believes in the goodness of being surrounded by greenery and she is in love with plants. So she has created a mini-garden on the terrace at home. Every morning, she wakes up and tends to the plants herself," her friend adds.
When quizzed, Desai said, "I feel refreshed and energised as I sit in my little terrace garden at home. Though the space does not permit, I am still trying to maintain some greenery around me."

~~~~~~~~~~~~~~~~~~~~~~~~~~~~~~~~~~~~~~~~~~~~~~~~~~~~~~~~~~~
Like Prrachi, all of us must do our part also to conserve energy and help save our environment.