Originally posted by -purnima-
http://www.dnaindia.com/entertainment/report_intruder-scare-for-prachi-desai_1531360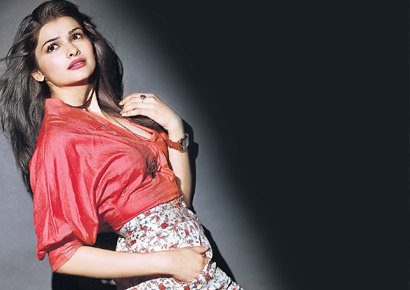 Prachi Desai
Actor Prachi Desai recently experienced a scary moment when she found a man lurking behind the curtains of her hotel room in Delhi.
The actress raised an alarm and rushed out of the room only to be told later that the intruder was a 14-year-old boy who was not in the best of mental health.
When contacted, Desai confirmed the incident but said that the boy had walked in from the front door and was not lurking behind the curtains as is being said.
"I was really startled initially! I had dialled room service and called for coffee. After some time I see a little boy walk in," says Desai about the incident.
The actress says that she was dumb-founded on looking at the intruder. As she recalls the incident, Desai says that there was an eery silence that fell upon the room for some time before this boy finally broke his silence, and that too in an odd way.
"For the first few minutes, I kept wondering what he wanted because he just stood there and was shivering," she adds. Then came the weird moment when this guy apparently broke into a song.
"Then all of a sudden he started singing the song Pee Loon... from her film Once Upon a Time In Mumbai. Being nervous and excited at the same time, he also started taking a video of himself singing on the mobile phone. And it seems that he got so starry-eyed that he forgot to shoot Desai in the excitement," adds a source.
But Desai understood thatsomething was not right with the guy and decided to instruct the hotel staff not to call the police.
Instead, she decided to handle him in her own sweet way.
"Prachi signed him an autograph and let him go without calling for any security or body guards. That was not the end of it ' the star-struck boy even slipped in a little lovey-dovey note through the door for the damsel before he left," the source adds.
The boy was later escorted out of the hotel by the hotel's security guards but sources confirmed that nobody beat him up or even rebuked him for the act ' because that is how Desai had instructed them.
) Prachi handled the boy really well...it was so sweet of her to give him an autograph