RAICHAND FAMILY

Mr. Neel Raichand & Mrs. Siya Raichand

Abhijith, Jaishanth and Raunak Raichand's father and mother. They are rich but never had a good back ground. Siya is modern and hates traditional views. She always love to party. They have resorts, hotels and other illegal business like drugs, killing, etc. Neel respects traditional views but in business, he is completely a different man. Money comes first, then relation. This is their policy. Siya loves Sonia, her son Ron's GF. She hates Reva, her elder son's wife. She thinks Reva can't fit their status and society. Neel likes Reva but doesn't accept her as Siya hates her. Neel wants Ron and Sonia to marry but Siya is OK with Ron-Sonz relationship. Siya always protect Sonia and loves her as Sonia is famous model.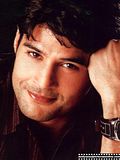 Abhijith Raichand aka Abhi.
Elder son of Raichands. Hates crime world and believes in hard work. Is married to Reva, a middle class girl from good family. It was a love marriage and they live separately from others. He is a software engineer. Knows his mother's hateness for his wife, but ignores it. Reva is his world. Sad for his brothers, as they are ruining their life.
Reva
She is a girl from middle class family. Loves Abhi and married him. Scared of his family. Tried to gain Abhi's family love but never got it as Siya hates her. She is a good wife and crave for love. She only had a sick father, who passed away after giving Reva to Abhi.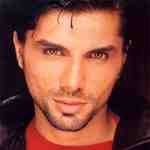 Jaisanth Raichand aka Jai
second son of Raichand. He is a criminal. Have killed many people and he use drugs. He has a secret that links Geet's life. Hate to interfere in anyone's life and hates anyone who interefere his personal matter. He is a playboy. Don't have any problem with Reva or Sonia. he handles business along with Ron and Sonz.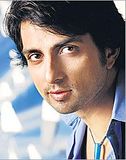 Raunak Raichand aka Ron
Youngest son of Raichands. He is also a criminal and use drugs. More concentrated on running Resorts and Hotels. His brother Jai looks after illegal business mainly. Was a playboy but after meeting Sonia, fallen in love deeply. They live together. Will do anything for Sonia and also supports her always.

Sonia aka Sonz (Geet)
she is top model and GF of Ron. She helps him in his business. She believes that she is in love with him. They stay together. She hates her past realations and believes that they are selfish. There is a secret behind her which is covered by lies, mysteries, etc. Jai has a big role in her today's life. Siya loves her to core and protects and support her always. She takes Siya to her important modelling project and media promotion, etc.



Edited by Ash534 - 09 September 2011 at 3:17pm