Part 13
Maan was about to kiss her but seeing her face he got scared. If looks could kill someone, then today he would have died seeing her angry glare. Geet got up from his lap and was moving out of the room and Maan was watching her going out helplessly. He did dare to stop her.
PAST
After the party at KM Maan didn't get an opportunity to meet Geet. Whenever he visit her apartment, either she will be out with Sam or Rahul. He was eager to meet her. Sam and Rahul always made sure that he doesn't meet Geet. One evening, Maan came early to KM and was surprised hear Geet's giggle. He came to Daadi's room and saw Geet with his Family including Yash. Geet was talking and everybody was laughing at her cutie talk. Maan was staring at her pink lips. He then started to look her from top to bottom. She was wearing a frock which is above knee length.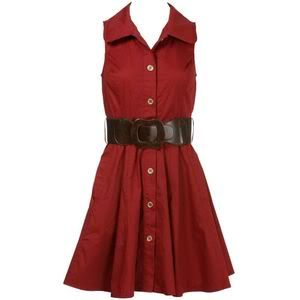 Geet's Dress
He was imaging some X-rated thoughts with her. Suddenly he heard his dad calling him which made him come back to reality. Veer asked Maan to join them. Maan sat beside Daadi and was listening to her.
Daadi : When will you come back beta?
Geet : Next vacation Daadi.
Maan got confused listening this.
Maan : Where are you going Geet?
Geet : Back to my boarding school.
Maan : Kya? Itni jaldi…(Shocked)
Geet : Vacation is over.
Maan : When are you leaving?
Voice : Now. Actually we have to start the journey now. Then we'll reach before re-opening of her school.
Maan turned back and saw Rahul walking towards them. Geet ran towards Rahul and hugged him. Then he saw Sam coming and hugging Geet and Rahul. It was a family hug. But he ignored it and was jealous of Rahul for hugging Geet. When Geet hugged them, her frock lift up showing her thighs. Maan was ogling at her. He felt an urge to pull her from them and take her away. He saw Geet's tears but instead of feeling her pain, he was arosed. Geet came and hugged each and every one of Khuruna family. She then came towards Maan and hugged him. Before he respond, she broke the hug. Maan looked at Sam and Rahul and saw them that they didn't like Geet hugging him. He patted her cheeks to show them(Rahul &Sam) that he considers Geet as his sister.
Maan : OK Princess. Come soon. Next time when you come, we'll give you a surprise. (Winked at Sam)
Geet : What surprise?
Maan : For that you'll have to wait.
Geet made a puppy face and said OK. Each member of Khuruna family gave her gifts. Maan saw this and was surprised to see love for her in his family. Maan made a call and asked for something. Rahul and Sam saw the way Khuruna's showered Geet with love. They smiled seeing Geet's excited face.
Maan got a call and excused himself. The caller told Maan everything is set. Maan called Geet and asked her to come with him. Sam and Rahul didn't like to leave Geet with Maan.
Sam : we will also come Maan.
Maan : Sam… its between my Princess and me. It will only take 1 mins.
Saying this he took Geet and went away. He closed her eyes with a cloth and took her to living room. He then untied the cloth around her eyes. She saw a beautiful teddy and box of chocolate on sofa. She was very happy to see this.
Geet : ye sab mere liye?
Maan : Hmm. Pasand aaya?
Geet : Bohut. Thank you (Gave Maan a peck on his cheeks and ran to take her gifts)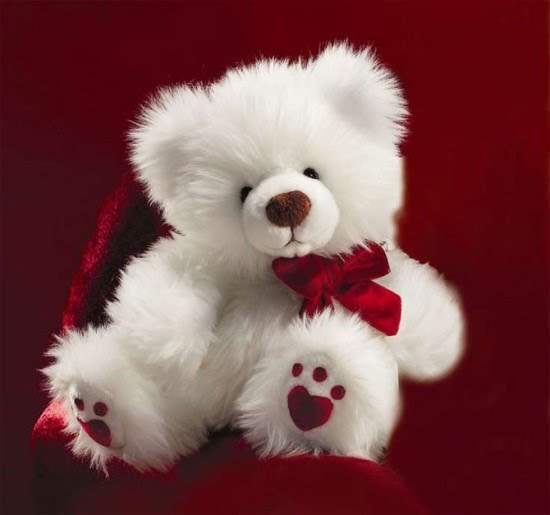 Maan's gift teddy.
Maan's gift Chocolate
Maan closed his eyes feeling her soft lips on his cheeks leaving a burning sensation on him. He opened his eyes and saw her hugging the teddy and felt jealous towards the poor teddy. Sam and others came to hall and saw Geet's smiling face and her gifts. Sam muttered a small thanks to Maan and he returned a smile. And Geet took her gifts and sat in car. Sam and Rahul sat in front seat. Geet waved her hands at Khurunas and drove away. Maan looked at her going away from him helplessly.
Maan then excused himself from others and made a call.
Voice : Hello Sir.
Maan : I need information regarding Geet Handa. About her school, hostel, etc.
Voice : Yes Sir.
Maan : OK.
He cut the call and smiled grinned evilly.
PRESENT
Maan was planning to manoify his shone but was scared to execute. He was waiting for Geet to enter his bedroom for executing his plan. Instead of her, Dev and Adi entered.(Poor them, Maan is going to kill them)They saw Maneet's bedroom decorated with fragrant candle and rose petals. It looked like a Honeymoon suite. Adi and Dev were shocked to see Maan decorating the room.(Shock pe shock) Adi gave his famous he-he wala laugh which made Maan turn around. That made Adi stop his laugh and Dev shiver in fear.
Maan : Now what you want?
Adi : Woh woh
Maan : What?
Dev : bro, we need to talk to you about Geet's and your marriage.
Maan : Hmm. Bolo.
Adi : we need to register your marriage. Then you will get fully right on baby and Geet. Or else when Rahul demand, we'll have to give Geet back to them. And custody rights of baby will come in issue.
Maan : you are right. But I need a traditional marriage too.
Adi : Once you marry her legally, then we can plan a traditional marriage too.
Maan : But Sam?
Dev : Bro, you ask Geet to sign this papers. Just the signature is required and other things just leave it to us. She or Rahul won't be able to do anything after this. But we have to keep it as a secret because if Geet come to know that you haven't married her and the truth, it will be difficult for us. So ask her to sign this document.
Maan: But what if she comes to know? What if she read the papers before signing?
Adi : Geet trust you very much that she won't hesitate to sign or read it. She trusts you.
Voice: But that doesn't mean you can fool her.
Maan, Adi and Dev turned around and saw Geet standing there with hurt expression on her face. Maan ran towards her to explain but she stopped him by raising her hand. She looked at Maan with tears rolling down on her face.
Geet : I started to love you but you…(closed her eyes feeling pain)Tell me what sort of relation we have? Tell me everything.
Maan : Geet I Love You. I'm sorry for hurting you.
Geet : I don't believe you. Tell me what relation we have? And this baby?
Maan : Geet, I … I'm I mean
Geet : stop it and say truth Maan. We are not married right?
Maan : But I wanna marry you. I … I 'm
Geet : wanna marry me. (Laughed with pain) And how the hell did I get..(Closed her eyes) was this (pointing her swollen belly) a … I mean this a…
She couldn't complete her sentence as she broke down. Maan went near her to take her in his arms to sooth the pain but she stopped him again by raising her hand. Maan's eyes too filled with tears.
Geet : Tell me please.
Maan : I'm ssooryy. It was accident. I never intended to spoil your life.
Geet : What was about Di and jiju?
Maan : I just took you away from them to take revenge but I swear I didn't wanna do these things.
Geet slapped Maan.
Geet : It was a game for you right? You did to play even right?
Maan: No. My love for you is not a game. I really love you.
Geet : So this baby was outcome of your love or was this an accident?
Maan : I'm … I just..
Geet : this baby was an accident right? Outcome of your lust.
Maan : But now I love you more than my life. I 'm
He was again stopped by her by raising her hands in air. Tears were rolling down her cheeks. Adi and Dev were also crying seeing this. Suddenly she felt pain in her stomach. She clutched her stomach in pain.
Geet : Aaahhh (Crying in pain)
Maan, Adi and Dev rushed towards her. The water broke and she was in labor pain. Maan lifted her and ran down. Adi and Dev followed him down. Rahul and Veer came running towards them hearing her shout.
Rahul : Geet kya hua?
Adi : She is in pain. We have to go to hospital.
Dev : I'll drive the car.
They took her to hospital. On the way she was crying in pain. Rahul and Maan were soothing her with comfortable words. Vicky and Veer were in another car. Veer called Meera and said about them coming to hospital with Geet. They reached hospital. Geet was going to theatre and she was holding Rahul's hand. Maan, Veer and others were near her but she ignored them. Before going inside, she holds Rahul's hand tightly and said weekly.
Geet : Bhai, I hate Maan. I hate him. If anything happen to me, please don't show him my dead body.
With this Dr. took her inside the operation theatre. Maan and other Khurunas were shocked hearing this. And Rahul hold Maan's collar and pulled him and punched him.
Rahul : What did you say to her?
Maan didn't defend and got punched by Rahul. He was still in shock hearing Geet hates him. Dev and Vicky pulled Rahul away from Maan. Pari, NT,Daadi and Sam reached hospital and saw Rahul punching Maan, Sam rushed to Rahul and stopped him from fighting.
Sam : Rahul, kya hua?
Rahul : Ask him. I warned you Sam that don't give Geet to this monster but you didn't listen to me. Now see what he has done to my Geet. Because of him my Geetu is……(Rahul broke down)
After half an hour, Dr.Yuvraj came with a baby followed by Dr. Meera. Maan was about to take baby from him but Sam took baby before him.
Dr. Yuvraj : It's a boy.(Saying this he went inside)
Rahul : Don't you dare Maan. Didn't you hear what Geet said. She just hates you. She doesn't want you near her that also means she doesn't want you near her baby.
Maan : Please Rahul. I wanna see my son.
Sam : No. I won't give you my Geet's babt. I was a fool to give you a chance. You still wanna take revenge on us. Rahul was right.
Maan : Please hear me. That's not the truth.
Before he say anything Dr. Yuvraj came with a worried face and said.
Dr. Yuvraj : She is sinking.
Pre-cap : New Guy
Sorry for mistake. Please comment and Press like Button.