hi guys thank you so much for the sweet comment and thanks for reading this ff
enjoy this part

PART 11

maan and geet were thinking how much their life will change for good and how will they keep each other happy and for while both off them left dozed off to sleep.

dadima woke up and came to maan room and he said

'geet leave me i want to dream about you all my life'

'Maan wake up its your dadima you have a meeting in ten minute Dev left to visit a friend and Vicky is sleep wake up'

'dadima why don't you go I don't want to wake up or send geet'

'Maan I don't work for you neither geet work for you its the board meeting and its important so will you wake up or you want me to shower you with water you choice'

he woke up straight way and said
'dadima when did you came'
'Maan I was here when you were dreaming your wife to be miss geet handa'
'dadima what time its I am late I will be down stairs in five minute'
he got shower and get ready left to go down stairs
'dadima where is every one I mean Dev Vicky and gauri why is no body in the dining table'
' Maan you were dreaming when I told you Dev left to see a friend who is in the hospital and Vicky work hard yesterday when you were having fun so his work his to take gauri school and pick her up after its finish' and I have to go shopping with your finance and my daughter so hurry please drop me hospital geet will pick me up there'
Maan and dadima left to the to the hospital and when he came he saw geet who was parking her dadima didn't saw geet so he called and said can you came to my car I need to tell you something and please don't call dadima as she already left to get inside'
'Maan I am getting late jaan and I don't want to go but I don't want dadima to be disappoint so I will come your office after I finish this and the shopping and she kissed and run' because she knew Maan will not leave if she stayed back so he smile and left to the meeting and after the meeting he was sitting his cabin when he remembered geet was coming so he had to surprise her and it was big one a car for geet a new one.
He was waiting for so when she didn't came he called and said I need you its something important so please come to the office,
When she came pink was crying because off Tasha and geet forget Maan was waiting .
'Pink why are you crying '
'Geet nothing I am okay'
'Pink I don't want to see you crying so tell me the truth what is wrong'
'geet believe me I am okay what are you doing here'
'pink don't change the topic tell me or I swear I will call Maan and tell him'
'Geet, Tasha said I am the problem because I eat a lot and I don't work so I use you'
'Who is Tasha I want to se her know'
'It's me you have problem she is fat because she don't work and do the work she was hired'
'Tasha don't cross your limit its first and the last time will say this don't even look pink or you have to pay big time believe me'
'Who do you think you are?'
'The owner of this company and believe me you don't want to mess with geet'
'Every girl dream owning but your not the lucky one so get out before I call the guards'
Maan dev and Vicky was listening this and they wanted geet to teach Tasha a lesson.
The guards came and Maan said no in the back Tasha didn't saw Maan.
'Take her out know'
'Mum we cant she is geet handa she will fire us'
'Pink you better explain this to Maan sir'
'Tasha say what ever you want about me but don't even say anything about geet'
'Tasha don't repeat you mistake and one more think May be pink is fat but she is health and god knows how many disease you have one is HIV AIDS.'
'How dare you day that to me'
'Who are you the first lady?'
'I am Tasha and no one speak to me like that do you understand'
'Sorry you dad is no one because you didn't mention one'
'This time was boiling and she said are you the mistress off every man'
'Don't ever mention mistress and my name together and she slap hard'
'You b***ch who dare you slap me
'Sorry you are'
'Miss Tasha I am the owner and the fianc off Mr. Khurana and from today you are receptionist because some one like you can be a secretary of my jaan so or you fired'
'and one more think if you ever try to say something about the employee this time I will make sure you never repeat a mistake the rest off you life'
Maan 'came and said what is going on here'
Geet 'Tasha do you want to tell your boss what happen or I do it for you'
Tasha 'no geet I will not tell him'
Maan 'call her mum because she is the owner off this company not because I am marrying her but she own half of the company'
Geet 'Tasha don't talk rude about my sister because if you think I give her something you are wrong pink is my sister from the day we met on college and unlike some people she don't judge people what they eat but who they are inside their heart'
Tasha was crying and geet told pink she will be Maan secretary after today.
Maan told geet he have surprise for her but she have to calm down and be stress free
They left to his cabin and he pulled her in to his lab and kissed her and said 'I like what you did today so I love you and if you are ready lets go'
They left and he blind fold her eyes and said don't open and he gave her this car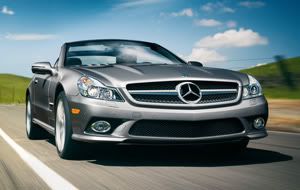 And she could not believe Maan buy a car for her a new one
'Maan jaan why did you do this I could have done this for my self'
'sweetheart i can do any thing for you to make you happy and if you do yourself and if do it for you its same know tel do you like it.'

'I love it honey thanks for your so much '
'Mishti stop thanking me please I am you friend and you husband to be so are you ready to go lunch and you have to drive'
'Maan you are gentleman you have to drive'
'Geet the car is yours and no one drive yet so you have to drive or we will be here and you will get hungry'
'Okay let's go and before lunch I have to go to my office to drop some files'
'Geet who do your work and office there is no one there right'
'Maan I have staff who work hard and do every think about the case I just represent and win that's it '
'You trust people so much '
'I trust people and when they break its hard for me to build again'
'If I do something you mean you will not trust me again'
'Yes Maan but I know you will not do something to break my trust and you always tell the truth even if it hurts'
'Geet I am sorry If ever hurt you when we were kids even thought you were sweet it was hard for me to be a good friend'
'Maan can I tell you some when we were young one day I promise I will be your wife or girlfriend and I am today so do you ever think about that'
'And how did you know that'
'Because remember the day the boy said something about me and you beat him that day I fell in love with you'
'wow you fell in love so easy'
'no jaan it was you who I fell in love and after that I never even try to date but my dad use to say if we lose the one we love we marry the one who love us so I never even try but the day I saw you we had something and you can deny'
'after my marriage I never think about any one but that day some thing attract to me about you like you are the one and about when we were you I write love letter to you but never gave you so I use to write every birthday off yours a letter and I all but my save like its money but when I was taking the money today I remembered so here its read tonight'
'Maan every anniversary I use to write in my dairy I will meet you next time and if your married I will give you my dairy so thanks for loving me that much'
'Sweetheart you won my heart so please keep it save.'
'I will come back in a minute please wait
Geet go to the office and came back after 10 minute.
'Miss Handa your late u know I don't do this is only for you so keep it mind'
'Mr. Khurana I had to get my calendar book so I don't miss my appointment'
'Can we go lunch please if you finish'
'Yes honey we can go to lunch'
'Geet where do you like to go on our honeymoon '
'Maan we will talk about that when we get married know lets have our lunch and head to our office I have meeting with client and you have to the office'
'Geet I ask you were you wanna go so where'
'Paris its romantic place and it's like we will be staying there for ever so I love to go there if I have time'
'So you mean you will work after we get married I though I hire you'
'Maan I have some cases that I have to prove they are innocent and yes I will work but not every day do you have problem me working'
'No geet all I want is you being happy then if work makes you happy then okay'
They came to the best restaurant in Delhi so they order their lunch talk while and they left to their office
'Geet thanks for coming in to my life and making me and my family happy' see u tonight your coming for dinner right'
'Yes I am coming and yes you have to shopping tomorrow because I have court case tomorrow go with dadima'
'And when is the wedding did you get the date today'
'Yes it's after one week from today'
Okay see honey she kissed him and drop him his office and said Maan make sure Tasha pays price for talking back and saying thinks about my sister.
'Okay sweetheart bye I love you'
'Jaan I love you to'
Precap: the sangeet mehendi and dance
Guys thank you so much for your support I will pm you guys later as I am busy know thanks like always hit the LIKE BOTTOM and COMMENT

ENJOY THE UPDATE



Edited by cuyuun13 - 06 January 2011 at 10:19pm