Dear MAANEETians, u r all aware of the MAP- MAANEET Apreciation Project....thru which v plan to send some pictures, VMs, episodes CD to Gurmeet & Drashti to show them how much v luv them & appreciate thier jodi
ONSCREEN
& all their hard work.
Well so far v have collected sufficient pictures, VMs, & episodes for this project. Now v rlooking forward to collect messages for Gurmeet & Drashti.
All the MAANEETians who r interested in sending messages, PLEASE FOLLOW THE BELOW PROTOCOL:
As MAANEETian u r allowed to write a 3-4 lines of messages : One for Gurmeet & one for Drashti...
In your message u may wanna include things like : ur favorite MAANEET, MAAN or GEET scene , and stuff like that.
PLEASE DO NOT WRITE A LONG MESSAGE AS V HAVE TO INCLUDE EVERYONE'S MESSAGE...LONGER MESSAGES WILL B EDITED....
U can send ur messages as a reply to this post or email them to me at param_preet@hotmail.com
DO NOT PM me ur messages as my inbox is almost full & I might not recieve ur message...so EITHER send as reply in this post or email me.
Also, I know there are few MAANEETians who r waiting to send a message for MAANEET ass a jodi...please send those too at my email...
So dear all, lets get started...One thing...Kindly do let me know ur name as it will be included in the message page ...For Example:
Param :
Gurmeet, I luv ur work as Maan Singh Khurana...U r an amazing actor...My favorite Maan & Geet scene is the dhaba scene.
Drashti, I luv ur work...U r beautiful and an amazing actress...I really luv ur work as Geet. Another of my fave MAANEET scenes is where Geet ignores Maan & decides not to talk to him in the office....U r funny & very sweet person.
Well I hope the above example helps u all...Start emailing me or replying to this post...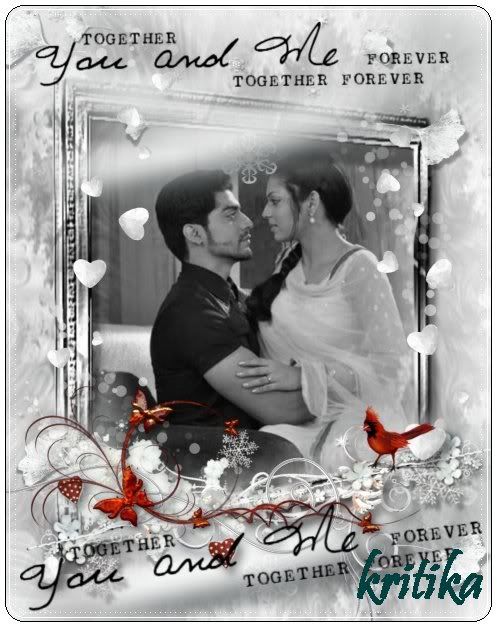 Edited by Absoluv - 17 December 2010 at 9:06am