Hey Friends
Today is the birthday of our very special & sweet friend , fellow viewbie & my muh bola lil bro sethji (Cindy )
*~* Happy Birthday Cindy *~*
She was the first VB of this forum & still is & one of the naughtiest members that I have ever known ..
.. she loves to giv lafaas to anyone who messes with her ... streaks of gangstergiri can b found in her ..of course Dutta ka asar hai ..
...She is also a very helpful member around the forum ..
A very talented writer ..(wo alag baat hai ... its been ages since she updated her FF ..hmmphh ....) & also a very fabulous siggie & avi maker.. ( wo alag baat hai ..its been ages she made something on TaSha )..
Wishing u a very Happy Birthday Cindy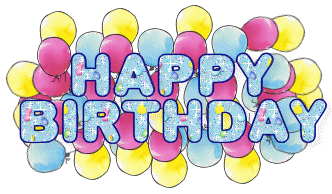 May God give u lots of joys & happy moments ..
May u live long & live happy ..
May worries , thoughts, anger & bad luck remain away 4rm u ..
I wish u good luck ..
A nice & lovely life ahead
Bright & Joyful future & all the goods that u can ever wish or think of ..
I wish all ur dreamz come true & sad thoughts off ..
So here is ur Birthday cake
Ur Gifts



& of course Flowers
Now what r u w8ing 4 ..
Let the party begin ..