Its Your Bday Today... Uve JUST turned a Year olderrrr!!
Yayyyyyyy!!!!
Id Like to wish u a very very Happy & Colourful Birthday ! ! !
You are my Partner in C
rime
&
i seriously Find u as the Mosttttt Mesmerizing Friend i have. Im really sleepy Right now.. so dont feel Like writing anything... But even though i was and am Sleepy... I made you Something & i hope you Like it & Use it! Keep in mind it isnt that good, cz u know... i was sleepy, asusual...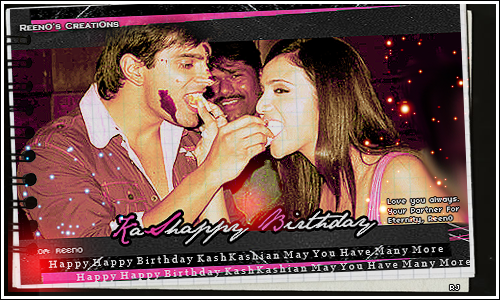 Muaaaaah!
Hope u like it & May This Bday be the Best Youve had!
Love you alwayss.... -x-
-ReenO!
Reeno Reeno Reeno !!
NoReen

Aww thanku so much Sweety
Love u loads!!
Aww Wonderful avi and Sig's thanks
will def use
Thanks!!
____________________________________________
Wishing you a birthday that's a very special day--
a day full of smiles and laughter and fun,
a day for enjoying all of life's little pleasures,
a day for enjoying yourself...
and most of all wishing that this very special day
is only the beginning of a very beautiful year!!!
Happy Birthday Noor!!!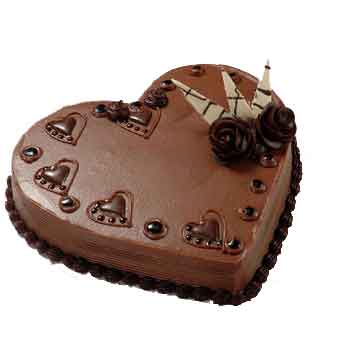 Swetha
Sweeeeeeeeeeeeee
Thanku so much Yaar
Yummy yummy Cake
Woh bhi heart Shape hai
thanku !!
________________________________________
happyyyyyyyyy birthdaaaaaaaaaaaaaaaaay noori..
May you have a longggggggggggg and blessed life. You always been a good friend of mine..
heartlicious thankssssssss for being there
All the very best for everything.
Your gifts.
From Sano
Awwwwwwww Sano!!
Thanku so much
Wow Awesome Wonderful
Love dem!!
________________________________________
Happy Birthday Noriiiiiiiii
God Bless You & Hope your all wishes Come true
Thanku so much Oishi
Many Many Happy returns of the day Doll
..Ooops...Cutie
ya yaa Cutie is better
You are One of the sweetest & cutest Person I have ever Talked
I spend most of the time by talking with you
...I Really enjoy it..
Aww thanks Oishi and yaa same here I really Love to talk with u
we always play Emotion game on FB
..Without any reason
& this game is so much Fun
its our fav game we sending emo's to each other without any reason
we also play Dialouge dialouge....Ahh I love this game where we watch same videos & then talk with each other using those dialouges
Yaa DMG dailogue game
"Lakdi hai baarish hai ka scene hai "remember
i love playing this game too ..I just love to spend my time with you
Aww thanku !!
You are such a sweetheart & helpful..You always make Siggy and DP for me whenever I tell you..I irriateted you so much
Anytime oishi
, but you are such a sweetheart that you still helped me..
You helped me in everymatter when I needed someone
You are so close to my heart, that I can't tell you...I Just Love you
My day is incomplete without talking to you
Thanku so much oishi
I love u too
the time we spend together its so amazing
U r such a sweet person
You are my DOll..so this cake is for you
Ahhh!! Pink my Fav colr
Thank you for this!!
You are really a very good siggi & vm maker...
you know that I don't know how to make siggis
..But for you I tried something, hope you'll like it
Happy Bday Doll..have a blast..
U mande this OMGG i am seeing ur First animated creation
its so lovely Oishi
thanku muah!!
Love u!!
From Oishi
_______________________________________________________
Hey Nori!!
Wish you a very,very Happy Birthday and a wonderful year ahead. May all your wishes and dreams be fulfilled. May God watch over you and bless you with a lot of happiness and success.
Lots of Love,
Ananya.