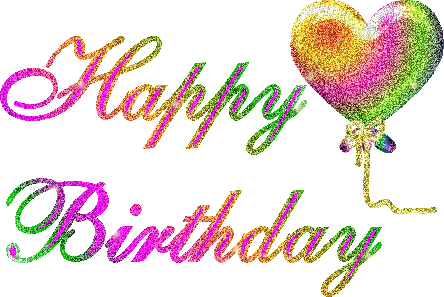 Dearest Gaurav,
You have enchanted us with every single role you have portrayed- from the naughty-cute-emotional & ADORABLE Sharman, to the dapper and handsome Ruhaan, the flirtatious charmer Nivaan, the romantic Neil, the absolute breath-stopping enthraller Prithvi, the super sweet Shubh, the charming Abeer (u made me fall in love with mush...and I swear no one ever looked more irresistible in full-sleeved shirts and sleeveless pullovers!!!), and now- the jasbaati romantic, Prem(earlier I hated the name, but now....Tera jadoo chal gaya;))...
You are the only actor to have pulled off all these roles with such charisma, that we have been left spellbound...Not only with the goldmine of talent that you are, but also the fun-loving, cheerful, simple, caring, humble, sincere, hard working and absolutely lovable human being you are...U touch people's hearts in a unique, inimitable way...you cheer us up in our darkest days..and of course, make us keep staring at you hopelessly...(c'mmon, you KNOW how dashing you are!!!)
You keep proving yourself and excel not only in your shows, but each and every event too...
On this special day, we want to THANK YOUfor bringing us so much happiness unknowingly...and we want that happiness to be received by you, grown manifold with our warmest, heartfelt wishes...Hope u get all the love, luck, success, happiness and blessings that you rightfully deserve...And even in hardship may God give you the internal belief so that you can overcome every problem...Reach the heaven of success and be perseverant but content in your heart...May the blessings of God and your loved ones prevail forever...And we promise we will always be there to love, support and criticize you, to help you in your journey...
a) This birthday, let-
b) all your dreams come true,
God give you the strength to keep your family and friends happy forever
c) All your wishes come true,
Even without a genie's help!!!


HAPPY BIRTHDAY GAURAV!!!LOVE YOU FOREVER!
Manny Happy Returns of the day!!! All the best!!!
Remain the person you are, and keep delivering your best!!! And don't forget to take care of your health!
Have a wonderful day and a beautiful life!!!
Lots of Love...Shreyashi...
Happy
Birthday DearGaurav
I'am so glad you were born, because you brighten my life and fill it with joy.
Thanks Hina ,Eksie..
Luv U .....Jas
Happy birthday Gaurav

wishing you many happy returns of the day

Hope you enjoy your special day

love from Apurva
Instead of counting candles,
Or tallying the years,
Contemplate your blessings now,
As your birthday nears.
Consider special people
Who love you, and who care,
And others who've enriched your life
Just by being there.
Think about the memories
Passing years can never mar,
Experiences great and small
That have made you who you are.
Another year is a happy gift,
So cut your cake, and say,
"Instead of counting birthdays,
I count blessings every day!"


Once a year I get the chance
To wish you birthday cheer.
It pleases me no end to say,
I wish you another great year.
So happy birthday to Gaurav
,
From the bottom of my heart.
And may your good times multiply,
Till they're flying off the chart!
Thanks
Sigrid
Many happy returns of the Day Gaurav.
May you reach al of the success which you have wished for.
Keep rocking like that
-Sano
Dear Gaurav
Wishing you a very Happy, Delightful, Enjoyable & Memorable B'day
Whatever you ask, May you receive,
Whatever you seek, May you find,
Whatever you wish, May it be fulfilled
On your B'day & always
I wish you all the success in life...& hope to see you back in YPNHK Season 2 with Yami
- Neha -

hey happy b'day GAURAV..i'm ur biggest fan...
first i want to thank u for giving me such a wonderful family on IF..it's becaz of ur show YPNHK dat we all met at dis place so thank u for doing YPNHK and i stiil want it's cumback want to see u with yami again so plz do one more show with her.....
hope u reach more heights and keep entertaining us d way ur doing now.....
all d best for ur future...
may all ur wishes come true and may god always be with u.....
have a blast today....!
On your birthday, I celebrate you!
On your special day,
I'm thinking of all the wonderful things you are
that bring so much joy to others, including me!
I celebrate your unconquerable spirit,
that lets you meet every challenge
with confidence, enthusiasm and persistence.
I admire your sensitivity.
You see needs that cry out to be met
that no one else sees,
and you meet them,
out of your deep and caring heart,
out of your wisdom,
out of your strength.
I treasure your uniqueness;
There is no one else like you,
and I feel blessed to know
such an extraordinary person.
I appreciate you, respect you,
cherish you, look up to you.
Happy, happy birthday!
May each new birthday
be the best one ever for you;
You deserve it!
ur bigg fann rahul...
Hi Gaurav Khanna
First of all congratulations on winning d Zee Rishtey Award for 'Naya Sadasya'
Now wishing u a very Happy Birthday
May this birthday bring u more n more good news, happiness & lots of awards in future
Good going as Prem in DSDV, but really missing d jodi of Abeer & Leher
Do comeback with Yami with Season 2 of YPNHK


A poem for u

It's your birthday time again;
It's true; there's no denying,
Another year has come and gone;
You know that I'm not lying.

So for you, the birthday person,
Here's what I want to say:
I hope this birthday's the best one yet,
In every delightful way.

So happy birthday to you.
Have lots of birthday fun!
May your birthday wishes all come true,
Even if you have a ton.



Enjoy ur day to d fullest
Have a rocking year ahead
God Bless u.
Wish u all d best for future.
Keep smiling
Take Care

With love
-Kamal Sharma ( ggcric )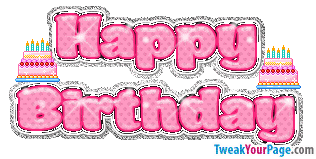 Dear Gaurav,
Wish you many happy returns of the day.
May God bless you with health, wealth
and prosperity in your life.
Wishing u life soft as silk,
White as milk,
Sweet as honey,
Full of money
May all ur dreams comes true
And this wish is only for u.
Happy Birthday!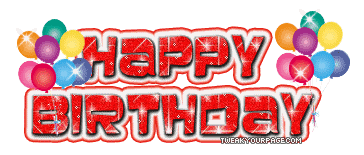 You're the bestest actor & human being ever
You are awesome in all your different characters
May all your dreams come true, wish you all the success & happiness
Happy Birthday Gaurav!!!
Lots of Luv
Aysha
Duuuuuude!!!
29 years ago, Xactly on this day, God decided to perform a random miracle. The result?!?! you waz borned!!!! I thank God for the miracle he bestowed upon us.. You are one cool, awezome, charming, handzome,and soooper hot dude I ever seen!! Have a Happy Freakin Birthday!!
I cudn't find Scarlett Johanson and Penelope and Salma were too busy, but look who I found for ya!

-Bitten

Happy Birthday Gaurav (the king of expressions)
You're the most humble actor ever & you are simply the BEST
There is no one like Gaurav Khanna, u never fail to impress your fans & you're the most versatile actor ever
U deserve all the success and happiness, wish all your dreams & wishes come true
Aap Ke Liye Yeh Pyar Na Hoga Kam
Keep smiling
Love u always
Love from Zaara


Edited by hinz - 10 December 2010 at 12:33pm