Hi everyone,
my second ff, it is a bit different, I hope you guys will like it. Its named laws of love...
Laws of Love
Background:
Darji lives in HP with his family and he is a landlord. He has two sons.
1-Bajaj is married to sumitra (reffered to as amma ji), they have 2 children, brij and seema(she is married, lives in dubai).
2-Yash(late)he was married to rashi and had a daughter named GEET, rashi died in child birth and he died in an accident.
Darji was a close friend of Ashmit khaurana(maan's grand father), Maan's parents and Yash died in a car accident. Ashmit Khaurana could n't bear the death of his son and died by heart attack.
Dar ji helped Maan's dadi (savitari devi)by taking Maan to his home as it was difficult for her to deal with everything.
Maan was only 6 years old when his parents died. He spent the summer in dar ji house and became friend with brij. Later dar ji sent both to boarding school. Maan became a member of family and was loved by all.
Maan has only an aunt who lives in Norway and she is happily married. She has a son named Dev who came to India for studies, married meera and settled in Delhi.
Geet although is grand daughter of dar ji but he dislike geet and the reason is unknown(to readers) but maan and brij knows the truth, infact every one other than geet is aware of it to some extent.
Geet has spent a very sheltered life, she was home tutored on the insistence of amma ji but she never went to college although she had good results because dar ji didnt wanted it. In fact, she has rarely left her home and she is clueless about world outside.
She was a very lonely child because brij and maan never played with her and seema was too uch older than her. She tried to make maan her friend but he won't listen. Maan always took care of brij and geet wanted same care from him, this need changed as she grew up and her care turned to infatutaion and it ultimately lead to love.
However, what she knows of Maan is what she has observed in the time he stayed in HP, she has no idea that he is completely different in Delhi. She doesnt think there is any difference between them. Obviously, she is wrong. Now, the question is will her love survive after facing the hardest side of Msk or will it leave behind shattered dreams and ultimately for Maan, is his hatred more stronger than geet's love? And what if he find himself in love with a girl whom he hates?...
...

Part 1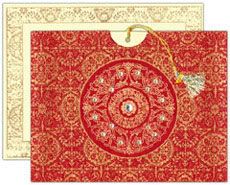 Geet Haunda weds Prem Kapoor
Wedding day
Geet wore her bridal clothes and then, meera started doing her make up. After the make up Geet put on her jewellery. Her expressions serene. Meera started helping her in wearing bangles. She looked at her henna coloured hands and said, your henna colour says your husband will really love you.
Geet gave her a shy smile. Meera can I see the design. Geet spread her both hands. Meera's face colour changed. Geet are you out of your mind, why did put Maan's name on your hand, what will your husband think?
Geet,''i will only marry Maan, I have accepted him as my husband from heart, body and mind a long time ago, and my Allah knows it.''
Meera,'' he doesn't want to see your face and you still love him so much. Stop acting like a child, where is bleach cream.''
Geet hid her hands behind back,''no,I will not take it off.''
Meera,''and what will you say to Prem.''
Geet,''if our wedding took place then I will take this mehndi off but I know I am going to get married to Maan.''
Meera looked at her sadly. She helped Geet put on the wedding duppta and then, they waited for some one to call them down for wedding.Geet started praying in her heart.
'...3 hours...
Maan was starting to get really angry, he tried calling Prem's number again but no one was picking up phone, same was the case with all his family mobile numbers and their home number. Brij had gone to their house and he was not picking up his cell phone as well.
He looked up at dar ji who was pacing in the room.
Darji,'' I knew that girl will bring shame to my family. Her mother was same but ravinder was mad in her love, did not listen to me. Someone must have told them about truth''
Maan,'' darji you should have killed her when she was born. Now, we have to face all this.''
Brij entered the room his face ashen. Everyone outside was asking about the bridegroom and his family.
He looked at Maan and said,''they have refused to come, some one called them and told about the rumours. They didn't even listen to me. What will we do now darji? Every one will say your grand-daughter's was left at mandap.
He sat on a chair dejected. Then, again shoot up, ''darji can you ask ashmit uncle for rajesh?
Darji whose hands were shaking with distress said,''all of them know about the rumours. How can we hide the truth?''
Maan looked at the face of darji, a man who had helped his grandmother after his parents death. He had always treated Maan as his own grandson. He felt the noose tighten around his neck. She was going to win, after all the time he had ridculed her, made fun of her love for him, he was going to lose today.
He remembered when she had come to his room last night. How sure she had been, telling him that she believed in her love, that tomorrow, she will wear mangul sutar from his hands. He had laughed at her saying his hate was ten times greater than her so called love.
His face reddened with humlitation but there was no way out and he knew it.
...
Part 2
pg 1
Part 3
Pg3
Part 4
Part 5
Part 6
Part 7
Part 8
Part 9
Part 10
Part 11
Part 12
Part 13
Pg 79
Part 14
Part 15
Part 16


Edited by Ashleydevlin - 01 May 2011 at 12:14am