Posted:

23 December 2010 at 5:27pm

| IP Logged

Ravjot & Zoah - thanks!

Ravjot - you really should watch some PM scene if you can...check YT....they were one of a kind!




Another mini update....I'm on holiday so I'm bored
but not so bored that I come back with a massive update :-P
Really missing KGGK recently so these are as a reminder for me: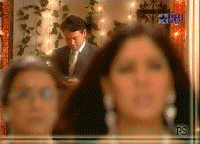 Merged:

Merged with text:
Sushant-Ankita:
These are courtesy of Anu who not only enlightened me on these two
but also posted such gorgeous avis (like the one I'm using!) and sigs on this performance, which motivated me to find this video and cap it, which is something I
rarely
do
. My goodness, but doesn't Ankita just look like a fairy in this dance?
Absolutely stunning....very
Saawariya
-esque...and the dance was great as well! Loving this couple more and more...
As always, free for use but not hotlinking, please!