COngratulations on 13th FC guys!
May we continue to have many more FCs and more discussions.. chalo with slow pace hi
.. but we finally said bah bye to Bride FC ..
Since SJ mam has given her "thanks" speech hehe me too wanted to say thanx to one person
.. n its u Dear SJ.. n seriously i mean it.. thanx a lot to come fwd to open an FC... At that time, i was literally stressed out but u vr such a life saver
Now the FC... let me go chorify my PMs first ...
aaaaaaa..... okay okay here u go
The FC layout and design is beautiful...n so the writeups, u already knw i love them though the 5th feb smile descritpion made me lil senti
.. but Good job !
now the Siggies, thanx to all talented ppl u mentioned above as usual extremely beautiful siggies... Smile quotes with every siggie is an awesum idea, looking very good.. Pihu siggies and additi links wali siggie n n nah i cant rank .. all are prettyful
n the banner
waqas and u wont forget that double duty i am sure.. but waqas must say ur talent along with additi's face made the banner so beautiful... n u knw it
aww SJ come here
u have added links too with event and appearances.. u knw what i always wanted to do this but ahmm too lazy for that
u did it Girl..
now keep updating
u've changed the Members list layout too.. i can see me ka name on the top
n issliye i loved that change too
All in all awesum work
n so SJ, the fabulous FC starter keep up the good work !!
You ish all in the court now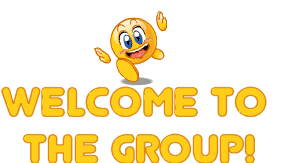 have fun n enjoy !
About FC theme, thats one thing we all wish for her na n moreover at the moment we the fans need it too
Pihu needs it even more than us
Anyways, Good luck to Additi for the new year, hope she gets the deserving fame and recognition. U tried Pihu n there is no wrong in experimenting its not the end of world
"It is common sense to take a method and try it. If it fails, admit it frankly and try another. But above all, try something."
How much this Pihu will help u in ur career, time will tell.. But it will help thats what i am sure about.. so just stay focussed and keep working hard
Now let me end this boring baatien of mine by hoping lots of smiles for our star n for all of u too guys! God bless her n each one of us...
Keep Smiling !!


Edited by Praise... - 26 December 2010 at 1:51am