Manjot:
Good evening ladies and gentleman! It is our pleasure to welcome you all to Scientist & professor ChaMELI's birthday party!
Mango - I hope you didnt forgot to invite your Hindi professor too
Professor Meli would like to have a talk with her about her fav student Manjot
Ravjot: Scientist & professor ChaMELI?
ChaMeli?? Where is Bebo
I am just Meli
Manjot:
Yes, indeed
! Biology, for an average man, is the study of life and living organisms, but to Scientist ChaMeli, it is about hot beings on earth, who are hotter than the sun!
Yeah..MSK
Ravjot:
More specifically, Professor ChaMELI's Biology research revolves around the level of drooling hormone within an average man
!
Fact to Note:
Scientist & Professor ChaMELI has over 1000 love kilograms/ nanoleter, which is about 10 million X greater than an average human being
!
Manjot: She not only has a research lab in Biology, but also in:
Chemistry, where she studies the reaction responsible for the spontaneous attraction she has towards hot Tellywood characters, like Maan Singh Khunarana, Dr. Siddharth Modi, and ect
Fact to Note:
Till date, Professor ChaMELI has discovered how to get rid of the spontaneous attraction towards a few actors as to enhance that attractive force towards her current crush list
!
cant afford to let my drooling list gets bigger and bigger day by day like Roshs list
UNLIKE her...me has learned to dump/ditch some of them
Ravjot:
Munni, don't forget her latest research topics in Physiology and Anatomy. More specifically, she focuses on how to help hot men on earth like, Maan Singh Khurana, maintain their body structure
!
ermm..thats not my department
Manjot:
.... Yes, and to ensure that no one nears her virtual men, she is working on a mysterious blackmailing technique in the department of Pscychology and mythology
!
Arre, its a tough competition around here
so for survival its needed
Ravjot:
Oh boy..... she is got to be the one professor on earth to be able to conduct so many research
! What is her motivation?
Thats secret of my success
Manjot:
Zandu... me too yet to find out the driving force
! But to all students who wish to go to Grad School, here is something for you:
If you wish to join the UNIVERSITY OF LALA LAND [located on South East Trail of India-forums.com], please feel free to contact Professor ChaMELI
NOTE:
Only parties interested in Professor ChaMELI's research are welcome! Any parents or guardians of the inerested party are not welcome
!
Ravjot:
On a personal front, please note that Professor ChaMELI is booked! I mean booked for real
!
[credits:-Ravjot-]
Ravs..are you trying to give me nightmares....
what have I done to you ebil
..I should have sent that zombie video to you that day
PS! Mr.Vadivelu is booked for MP_Radha..she has secret crush on him for years now
....She LOVES him a lot and her inspiration to make VMs..me no kidding..check out her youtube account
Sorry jaanu..i had to leak out your secret...Mujhe maarf kar do MP jee

Professor ChaMELI's Achivements to date


Holds a PhD in Zoology for discovering the love feelings of Deer


Holds the record for the longest crush list, at a given time!


Future recipient of the Nobel Prize for research on Drooling Hormones!

Wow..myself didnt know about my own great achivements....*talks to herself*..take a bow Mels ...you deserve it
Manjot: Thank you!
Ravjot (sings):
Hawa Hawai
[Credits to Roshni., Mango, -Ravjot-, -Zunni-, MP_Radha, ]
Okay..I donno which one of your canadian devils I should send virtual dandas so pick one and tell me...
but man...whoever it was,...it was simply brilliant and hilarious
...me looooved it...
dhanku girls,,,*muaaah*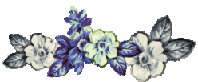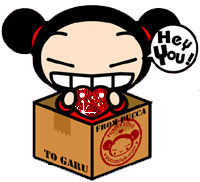 Tangkeechography


[Where the truth lies ]

Birthday Girl in as Pucca
Background Music - Ayyo Ayyo, un kangal (Oh Goodness, Oh Goodness, your eyes)
LOL..whenever I listen to this song..only that hero dude nodding his head and showing this teeth comes to my mind

Long long ago, yet not so long ago (only one century ago
), an angel was born to two wonderful human beings! She being the youngest one became the heart of the family! She equally showered them with love. With time, this cute little angel became a cute little devil
:
- she would often steal icing sugar, termed 'Mellis' in Norwegian, and eat away!
- she would play tricks on many!
- She holds the record for staying up late in the night... indeed a night owl!
Razkozhi accordting to my daddu
Eventhough she is a night owl, many many things have terrifed her. For instance:
- 21 years of her life were spent in 24/7 light (including night light)
Aaaaaaaaaaaaaaishu..
- Once upon a time, she was watching her most favorite film, with her favorite concept, Dostana
! She was enjoying the best scene of the film... i.e. cough cough! Her mom, who had prepared her daughter something special especially during the exam times, decided to walk in and give it to her. But the mom got the shock of her life, when she caught her daughter watching that scene and gave her lots of Loving Dose
Cant believe that stupid movie got me in trouble
uff...one of the akward moments of my life
- Sometimes during spring this year, she was watching to a spooky Tamil show at 2.30 am! Suddenly one of her loving friends had told her about a mysterious thing going on around the world, that exactly at 3 am, a ghostly shadow would go roam around! She panicked and wouldn't go to sleep! She shivered, and stayed up in bright light, till it was sunny outside
! The cute little devil, finally went to bed at 5 in the morning
Thanks to you Bhootni...
- Similarly during fall of 2010, our night owl stayed laid doing her homework (chatting and watching shows
). Suddenly she heard a dog bark, and then another dog joining! The cute little devil's heart raced (faster than BT. Usha
).... She shut closed the lap top and pulled the quilt over her head.... in dread!
even you were scared when I told you na...you even warned me not to do downstairs alone..meanine...yeah..me not like dogs
- Halloween time... with a lot of fun and parties! Our cute little devil was very excited to treat the kids and also trick some! She give oh giving chocoloates to cute kids (like her) and decided to play a trick on a 10 year old boy
! The boy, in return, have her a big treat.. by throwing an egg on the wall that fell flat on her head
. That ended poor little devil's halloween party
!
That little devil boy screw my day that day
...ewwwwwwwwww..i hate eggs
Like this she has many fears.... but still some find this extremely attractive:
[Credits to -Zunni-]
Meanies... Trying to give me heartattack and stroke...
Man.-..that picture of Dhanush...it reminds me of something.....Aishu knows....man...
Only Manisha ( that gay freak from Geet) will find those dudes attractive
...my eyes only find MSK and Sid attractive
Boys: Oh Goodness, Oh Goodness, Your eyes!
Moment I saw your eyes (meli), everything is.... Oh Goodness!
Cute little Devil: Oh goodness, Oh oh goodness!
Moment you saw me, Oh gosh...I was electrified!
After all, she is the gorgeous Pucca, who loves to plant kisses on the cheek
.... if anyone had the characteristics of her Garu!
[Special thanks to Cute little Devil's sister!]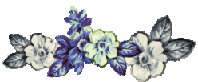 This Cute Little Devil and Pucca is none other than: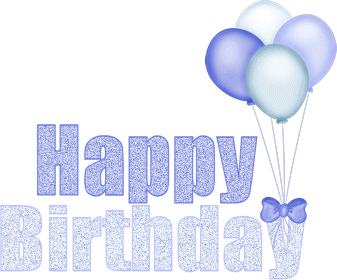 AKA
MELI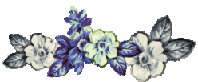 to be continued....
Awww...dhaaaaaaaaaaaaaaaaaaaaaaanku