H
a
p
p
y B
i
r
t
h
d
a y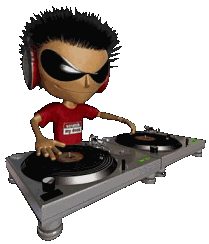 Welcome Back Friends to our Taan Keech Party
!!!
Wherez the party tonight!!!!

[Special credits to Viewbiew Thamizhan for this hand drawn Cake
]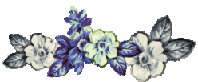 Chimbhu kaa ChaMELI


Oh Boy, you are mine!


It is about three at night, Jungle leaves are jingling in the chilling wind that roams around! The force of the wind ripples through the oily beard of a drunken man, who sits beside a tree, depressed and helpless. While on the ground, there lies many empty cans of Red Bull, the lonely man holds onto a yet to opened can of Red bull. Though he stares at the moon, his eyes let down droplets of tears! The song 'Tanhai' plays in the background. He we have Mogli (played by Yulz, alias Tarzu)!
Suddenly, Mogli is interrupted by a loud screeching noise. He becomes alert and takes on guard! He slowly moves towards the noisy area. There he says a pretty little doll dancing and singing:
"Dekhna mein hai haseen rahta hai...yahi hahe khoa gaya..haan kho gaya"
[He is good looking in appearance... he lives somewhere here... he is lost!"
The girl is none other than Pucca (played by birthday girl Meli). As Pucca is lost in her lala land, Mogli appears bewildered and looks on from behind a tree. As he drowns in the scene, he gets reminded of his past!
Waaa waa waaa waaa... Flashback!
In a beautiful Tulip garden, a boy walks through the grass looking for his jaan. A beautiful girl hides behind the tulip garden and giggles! He doesn't find her and hence starts rendering:
Gumshuda Gumshuda
Koi Hua Kahan Hua
Kal Tha Main Yaha Woh Bhi Thi Yahi
Main Hoon Phir Yaha Lekin Woh Nahi
Ho Kal Tha Main Yaha Woh Bhi Thi Yahi
Main Hoon Phir Yaha Lekin Woh Nahi
Suddenly a big bang is heard! "Help! Help.. Lungi Man! Lungi Man... after me! Help! Help!"
Thud! Mogli finds himself on the floor, realizing that his sweet flashback had been disrupted by a stranger! He gets up and tightens his leaved lungi!
Pucca, in the meantime, is also brought back to reality as she hears it as "lungi MAAN...lungi MAAN"! Her soft hands form a fist and she goes charging towards the innocent stranger, who appears to be Dora (played by 'Zunni-), for calling her Maan as lungi Maan!
Mogli senses the eruption of world war three and swings to ground zero! Pucca crashes on the tough Mogli and falls flat, screaming "Maaaaaaaaaaaaaa aaaan!!!" Few kilometres away, a gorgeous deer hears this (NOTE: DEER MEANS MAAN in Tamil), and rushes there! The deer sees a beautiful creature on the ground all shaken up.... the deer instantly connects itself to Pucca, since he also belongs to the same ethnicity as Pucca (Tamil). The deer goes into a dream land:
In a gorgeous mountainous area, the deer and Pucca are seen to dance for "Maan Kuttye, Pulli Maan kuttyie, un meni thaan oru poon thotiye"
[Deer puppy... dotted deer puppy... your body is like a flower vase].
Back to reality, Dora and Mogli help Pucca up, who still feels a little dizzy! The deer walks near Pucca, nearly scaring her and asks "Darling tume ney mujhe bulaya" [Darling did you call me?]. Pucca freaks out and turns crimson red, in anger
. But the word Darling takes away the anger, turning into a different feeling. Her eyes slowly close and is about to faint.... Mogli sees this and sho shos the deer from there!
Moments later, the strangers become friends..... Dora being the naughty Bachee, pulls on Mogli's long greasy beard, only to fall straight on her back side, along with the beard, which appeared to be a stuffed coconut sponge/ scrub (outside of the coconut shell). Pucca and Dora look bewildered, while Mogli hides his face and sheds a few tears! Being the intelligent kids they are, the two girls realize that Mogli is a wanna be Devdas, with a childhood love failure! His age prevented him from sporting a natural beard.
They probe him to spill the beans as to who the lucky girl is; Mogli heaves a sigh of relief and renders...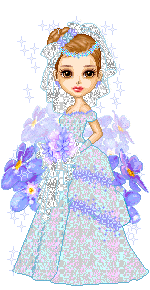 He shows a tiny picture of the girl, who happens to be none other than Gunjan (MJHT). Dora and Pucca are mesmerized, and go into their dream lands!
Dora dreams about being on a motorbike with Angad Khanna. She sees herself sitting in close proximity behind Angad, as they zoom on the high way! She recalls being driven crazy by the noise of a motorbike. It was during one such day that she got tricked by that lungi man! At a glance, the man on the motorbike appeared to be clad in leather pants and jacket... he appeared to be like her rockstar, Angad Khanna. But little did she know that she was getting tricked by a lungi man, who was on a kidnap spree! She luckily escaped that man and ran into the Mogli land! She heaves a sigh!
Mogli figures out that his new friends also have some special people in their lives.... but before he could ask them, the girls bombard him with his past! The past flashes before Mogli's eyes
.. as he pours out his
EDITING....
Why is Meli is being referred to as chaMELI? Does love spark b/w ChaMELI and Maan?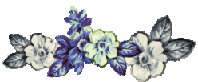 Wedding Gifts

ooooopssss

BIRTHDAY GIFTS


[Credits: Roshni.]
[Credits: Roshni.]
Rocket Crackers or Sara Veddies gonna fly in Meli's World
, as the true crushes come out
A date with Maan Singh Khurana
TWO MORE VIDOES COMING!!!
[Credits:-Zunni-]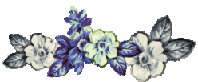 **Best Friend**

Happy birthday my best friend,
Amazing times, we always spend.
Laughter and jokes are common place,
Since we built that solid base.

Special friend that I hold dear,
Always wish to have you near.
We get along, like bread with honey,
A friendship worth, much more than money.

If you stumble, count me there,
Gratitude; no need to declare.
Your thoughts are clear, in my mind,
Understanding we always find.

Happy birthday my best friend,
I'm excited to attend.
This birthday poem, is just for you,
A great big smile is overdue.

By Martin Dejnicki


Special Thanks to
-Zunni- and Roshni. for the many hours spent together discussing the Taan Keecho party
, and also to Yulz (for giving great ideas for horoscope) as well as -Ravjot- and Mango for being the moral support (by entertaining me) and for being the master minds of the TKP
Roshni. and I have purchased wealthy insurance plans...
hence we may not be seen online for a bit, while the donts Zunni and Ravjot are too tough to handle
so Melz da Belz can try her best to tackle them... Mango... has a special plan to be behind Hawai
, as she battles Pucca!


Edited by MP_Radha - 28 November 2010 at 12:59am