Part-67
Dev was on phone with Suchi sharing the happy news that the interview went fine. Radhika was smiling throughout seeing Surender's and Dev's happy face. Soon Surender called Chandnpur and talked to Mohan too.
Surender looking at Radhika: at last that also went fine. Thank God. Now we can relax.
Dev: ha dad.
Surender: not really, now we need to concentrate on reception. We don't have much time.
Dev: Ha, you are right.
They reached home. Suchi was feeling little heaviness inside, but controlled as she saw Dev's happy face. She looked at Surender's face and doubted for a second is he the same person who wished to have his son to join his business right after graduation. She went to kitchen and broght sweet and shared with everyone.
As biting onto the sweetness.
Lechu: Bro, where is my gift?
Suchi: what gift?
Lechu: that you brought for me from U.S.
Dev: it's there upstairs, in my room.
Lechu: let me see.
Dev: one secod, I will bring it.
LEchu: let me come too.
Dev: then come, I will show you and then looking at Suchi: mom, today's dinner will be our responsibility.
Suchi: what?
Dev: ha, Lechu and me.
Lechu: me?!
Dev: Why? Won't you help me?
Lechu with a smile: Of course Bro. first you show my gift.
Suchi heard her more enquiries as they were climbing stairs. One drop of tear rolled down from her eyes to her cheek, wiping it quickly she went out to the garden.
As they entered the room, Lechu got surprised to see, Radhika cleaning the room.
Lechu: nobody cleaned this , yet.
Radhika with a smile: ha, somebody offered the help earlier, but unfortunately got busy, so couldn't finish it.
She cornered her eyes at Dev as she said that. But ignoring her talk Dev coolly went near the suitcase and opened it. Picked few packets and throw that onto the bed. Lechu curiously looked at it and it was all different flavored Pasta packets.
Lechu: you brought this for me!!!.
Dev: why? Don't you like it.
Lechu with a shrinking face: liked it, but this was the gift for me, that you said .
Dev: you only was drooling over pasta when you came there , right.
Lechu: I asked for something else too.
Dev: that next time, your deedi can select it. I have no clue. Actually you brought two when you came ,right.
Lechu: But, it's so good, so only.
Dev: Lechu: sure, after reaching there, we two will go and buy as many as you want and will send to you. But for now let us adjust with this pasta.
Lechu: ok, do one thing, buy me a nice dress for reception.
Dev: but mom brought everything already, right?
Lechu: no excuse, let's go tomorrow.Ok
Dev: ok. shrugging his shoulder
Lechu: um.
Radhika just smiled as she finished cleaning the room.
Dev looking around: good Job Radhika,
Radhika nodding her head walked out from the room with all the waste. She looked for Suchi everywhere and finally found her, walking around the garden. She went and joined her too.
"look here" the sound of Dev made them to look at that side, and he flashed his camera right then.
Suchi: what is this Dev?
Dev coming near Suchi, held onto her shoulder and in childish way he said : This suchi doesn't know anything. Then with a normal soft voice: suchi this is called camera, and when you look through here, you see the object at a distance and..
Suchi: Dev.
Dev: what?
Suchi :um. A warning voice came out.
Dev: um, looks like Suchi is serious.
Then looking at Radhika: Radhika take one picture, here.
He gave the camera in her hand and instructed how to click, Radhika tried once, Dev gave suggestion for readjustment, that readjustment went on for quiet some time with takes after retakes posing with his mom.
Suchi: enough Radhika, he is crazy. I don't know how you are going to survive with him
Dev: Suchi, that is not fair, I am your son.
Suchi: I know so only I am telling her.
Dev's attention distracted by a dragonfly which was sitting on a small stone. His lens focused there.
Suchi: Dev, we are going out.
Dev concentrationg on his target: ok
Suchi : did you hear what I said
Dev: um
Suchi signaling Radhika ,walked towards the inside.
Suchi: Go get ready beta, Let's go for shopping
Radhika turned to look at Dev, seeing that Suchi: Don't worry , he gave permission na.
Radhika: lechu?
Suchi: I said just you and me. Go get ready fast. Wear saree Ok.
Radhika went up and changed to nice yellow saree and came down Suchi also got ready quick.
They were walking out towards the car, dev came back to reality.
Dev ,came running: where are you going?
Suchi: surprise.
Dev: one second, I will change in a minute.
Suchi: no need, this is just for us. Just Radhika and me
Dev: what?!!
Suchi: and ha, take care of dinner, we may be late.
Dev: lechu?
Suchi: she knows.
Dev: mom, I said I can come,
Suchi: don't worry, and then looking at chandru: chandru , let's go.
Radhika smiled as sliding along with Suchi into the car. Dev stood there with a emtionless face, watching them driving away.
Suchi took Radhika to a diamond jewelers shop, they looked around and finally they sat down to select two bangles.
Radhika: mom, what is the need for this?
Suchi: this is for my Bahu, who prepared such nice food for the family today.
Suchi: but I just did that for .
Suchi: so what? That is what you suppose to do, and as a mom , I suppose to do this.
She smiled seeing those shiny stones on Radhika's wrist. Beautiful na, she said with happiness.
Suchi paid the bill and went near to car.
Suchi: Come , let's stop by at the temple too. And then we will get go back home.
Radhika just nodded her head, after praying , they sat down sometime together, Radhika was listening to the triplets story from Suchi. Suchi was telling how long the couples waited and finally when the babies born, they are like cared under special nursery. " Actually it is a history in our hospital record as we were successfully able to save the lives of the three tiny ones. Hope they will get adjust fine and everything will go fine with them. You know we four were there along with six nurses and two other aids". Radhika was listening to the story very keenly.
"So I felt like coming here today, spending sometime in this atmosphere, for helping me and all my staff the strength and power to give that happiness to the family, and to keep those three little ones under His eyes, to come out through their struggle. It is always His wish that comes through our hand. Sometimes the patient tell us that we are Gods, but actually it is Him that unkown miracle , who help us get there, to give that happiness to them".
Time passed by, they sat silently for some time, watching around, then chatting, both in their own world.
****
Came back little late. Lechu ran towards Radhika and checked on her bangles and gave an ear to ear smile and commented on Suchi's selection.
Radhika: I will go and change and come.
Suchi: ha beta.
She went to her room to change. She took her dress from the rack and was about to step into that washroom, she felt a pull on her pallu and soon forced into his arm. He just took her in his arms by holding her at the waist.
Dev: kaha gaye the? Leaving me along here.
Radhika with a smile , lifted her arms up to show him the shining bangles.
Dev: bangles?
Radhika: ha, Mom brought this for me.
Dev: but why?
Radhika: because I made breakfast ,today
Dev; that si not fair, did she buy for me and Lechu, because we are going to cook dinner. Radhika nodded her head in disagrement :we should also get something too. Why the differenciation
Radhika: ask mom. She only gifted me this. She again said with a smile
Dev: no, for me, I will take it from you.
Radhika: I don't have any money
Dev: who need money to give a gift.
Radhika: then.
Suddenly his arms tightened her further in his hold and his fingers just scrubbed on her flanks. She felt tickling and she almost jerked loud: chodiyena.
Dev: ha , ab keliye, lekin, after dinner, I will take my gift from you.
Radhika: no you won't get anything from me.
Dev: are you confident?
Radhika: um
Dev releasing her: ok, we will see.
Radhika went to change.
They had the dinner with few chat and fun and sharing smiles. After spending few minutes for family talk, Dev went to his room.
Surender: Suchi, its too late, are you guys not feeling sleepy .Look at Lechu.
Suchi looked at the corner and found Lechu sleeping comfortably curled up her body like a small bundle. Surender went and wake her up, and Lechu in her sleep walked to her room.
Suchi: Radhika, now you also go to bed ,Ok , goodnight
Radhika: goonight mom
She entered into her room, found Dev checking on the mails, and smiling . She went near and watched him.
Dev looking at her face: Balaji sir, actually it is Rema deedi, asking about marriage and all. They called me earlier, you were busy, when I was running for that paper work and all. So now send a mail asking about the interview.
Radhika listened to him. Radhika went to washroom and came back and stood near the window, feeling the breeze. Dev turning the system off, went and closed the room door and then with a smile came and held her from the back and brought her closer to him, feeling her completely in his embrace.
Dev: happy
Radhika just smiled holding onto his arm.
Dev held her little more closer and then placed a small kiss near her earlobe. That tickled her and she tried to move away.
Dev: kyum
Radhika: that tickles
Dev: ok then, he released her quickly, Radhika looked at him surprisingly.
Dev: kyum, you only told me to leave , right.
She didn't say anything, and with a light heavy face went to bed.
Dev with a smile went behind and turned the room light off and joined her in the bed. He looked at her and found her laying , facing away from him. He with a smile, brought his upper body over her back, giving his weight on her shoulder, and looked at her light heavy face, she tried to close her eyes. Suddenly he pulled on her cheek. She tried to move and her hand came up to shoo his hand away.
"it hurts, I told you"
Dev : I told you, this is to bring the color on your cheek
Radhika in a sacrcastic way : really
Dev with a smile: um. He moved away slightly, seeing her trying to turn.
Radhika: ok then. Saying that she just raised her upper body and then bringing her both hand to his face,pulled on his cheeks and moved it side to side.
Dev didn't say anything, he looked at her with a loving smile .
Radhika: you are laughing.!
Dev: ha, I love it.
Radhika released her hand : what?
Dev: aur karona, I love it.
Radhika sitting back: I won't talk to you.
Dev with a smile took the advantage of her position and occupied her lap.
Radhika : ye..
Dev covering her mouth: chup, I love to see that smile and love to hear that giggle only .ok
Radhika sat silently looking into his eyes. He wrapped his one arm around her back, holding her closer to his face, she moved slightly as she felt the tickling.
Dev in his soft voice: Radhika, I didn't give you any gift , right?
Radhika just smiled.
He slowley brought her hand to near his lips and placed his soft lips over it with syaing: For the hand that made such nice dish for everyone.
Radhika smiled again.
Dev tightening his forehead: not fair, I gave you special gift for your effort, and you didn't give me anything for the dinner prep.
Radhika smiled again saying silently conveying what gift?.
Dev: no problem, i will take it from you, saying that he pulled on her back of the neck and brought her face down to his lips......
..Time ticked by, the two got lost in their own world.
*****
Days flew by quick.
The reception went fine. Everyone came from chandenpur too. Rohini and Daadi was happy to see the smiley Radhika.Mohan was holding onto her shoulder , keeping her closer to him, smiling and listening to Surender's friends.
Heena and few other friends were dining at one side.
Radhika joined them
Heena: so finally you got some ime for us.
Radhika: um.
Heena: this is really nice
and her friends joined too.
Heena: so did you like our gift?
Radhika: which one.
They smiled and said in one word.: The blue saga
Radhika rolling her eyes : so that was all your gifts then.
Heena: ha, I brought the saree, Roopali brought the blue salwar, You know that patyla kind one, Sukhi mom brought , and then that gown was the gift by Sindu.
Sindu: ye,what he said seeing you in that?
Radhika: I didn't wear it yaar?
Sindu: why?!! Don't you like it.
Radhika: ha, but for now,he had his own choice.
The group with a loud voice: WHAT!
Radhika pleading them to calm down.
Sindu in a secret voice: he brought gown for you!
Radhika: um, kind off
Roopali: OMG! Who thought Dev can go this romantic, when he was at college, he gave us a face like as if for him only his friends existed in this world, and then his cricket. Can't believe it. he sound like romantic
Esha who was sitting silent: then.
Radhika : then what?
Sindu: at least tell the color yaar.
Radhika: a black one and
Roopali: more than one!
Radhika: ok, I will stop
Sindu: ye, tell na ,please.
But then Birju came calling for Radhika, and she excused herself to leave. She heard her friends giggles behind, just turned , to smile at them one more time.
******
Days passed quickly and they all went to chandenpur for two days.
Radhika was all in her spirit, getting back into her world. This time with her Dev, along with her. The house awaken by hearing her loud voice once again. She ran up and down inside her house.
Dev and Radhika roamed the valley, near the water fall, played in that clear water, try to catch those tiny fishes, climbed on the tree, They wrapped their arms around each other at the waist level for balance and then standing on that toes ,t hey leaned up to check inside those those nests for tiny ones, This time they both were running around like little kids and Radhika's finger pointed many times to different corner's of the space to spot something interesting , but then the next corner attrcted her more , so she pulled on his hand and almost forced himt o run along with her.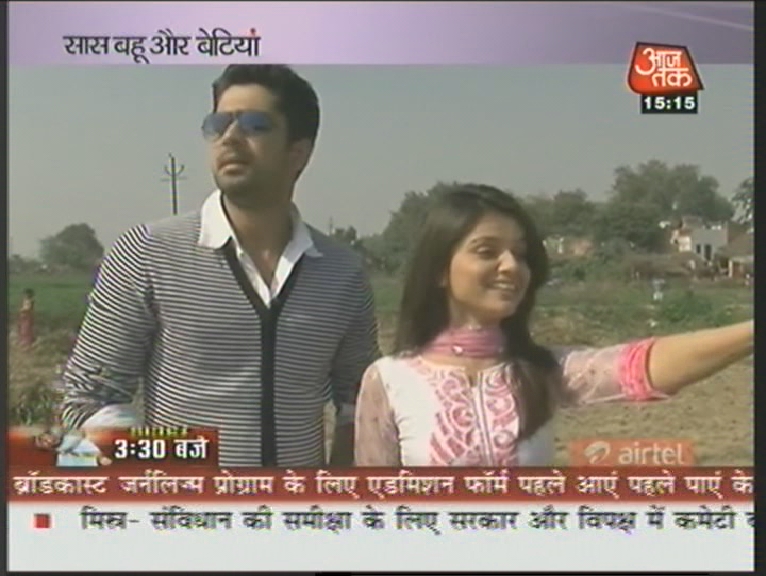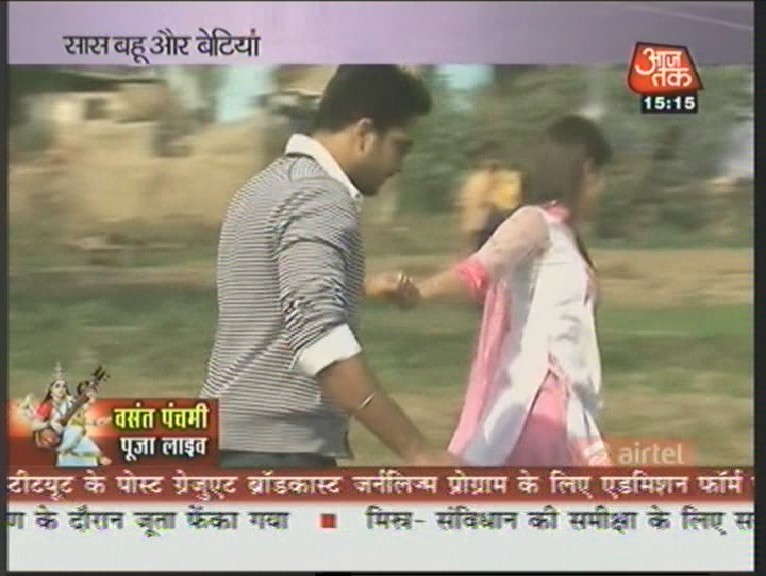 They sat near the river, competing on who can hold more water in their feet, They roamed around the meadow, Radhika ran behind the cattle, behind the goat and their kids,
......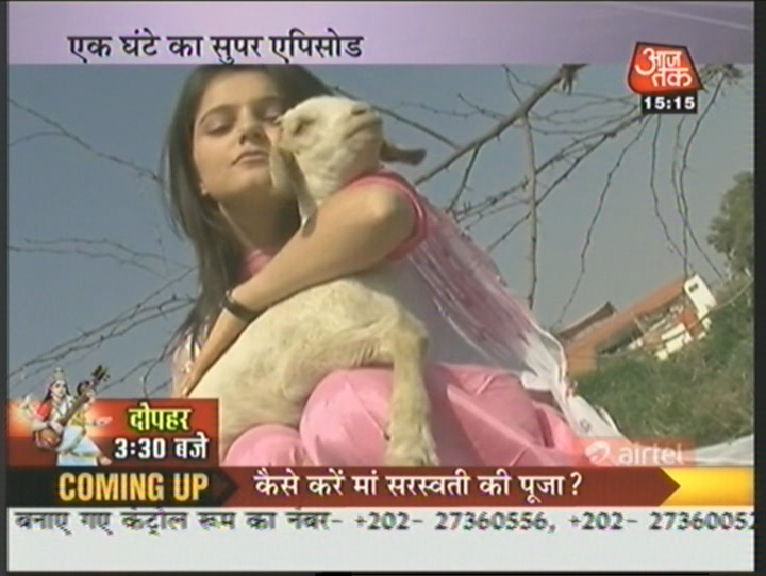 she she ran against the wind holding his hand, as if showing him this is her own world, .
, they tried to make the prints with the fern leaves, They went to guava field, and Dev watched her as she plucked those sweets like an expert thief. Radhika took Dev to show him Sundari and her grown up kids. He copied all those loving happy moments of her, in his camera. Radhika smiled along everything, as if she was waiting to show all these to him for long, which she hide from for all these years and now helping him to explore it through her eyes, walking freely, holding his hand, smiling ear to ear, giggling through out, talking loud tot he person walking by.
Mohan arranged the tractor plowing, everyone got a chance and this time Lechu got the chance to drive it around too along with Surender. They played in that water canal. Rahul and birju fell in that , as Dev forced so much water on them. Suchi was taking pictures of everyone as they went down to get wet. The air was filled with happiness around them, for everyone, to remember those moments forever and the time was tickingby.
The third day after lunch they all got ready to leave.
Radhika with a heavy heart step out from her house. As everyone was busy talking on many things she stood there silently for sometime. her scooty was parked near the corner near Mohan's jeep. She slowly went near Birju, and then with a smile, she extended her closed right hand, he out of curiosity opened his hand in front of her . Radhika with a smile placed the scooty key in his hand. "now onwards this is yours" she tried hard to keep that smile, and to keep her voice high.
Birju: why Radhika?
Radhika was unable to say anything further , but made it to say: please.
Birju with a heavy face, understanding his sister well , took it from her and then just wrapped his arm around her shoulder loosely and gave her a hug and wished her well and told to take care well.
But then moved to one corner and stood there, as he was unable to cry in front of the smiley faces, or Mohan. And then slowly walked to the backyard. By wiping his eyes away.
Radhika went and stood near Rahul.
Rahul: di, come online Ok, I will be online all the time. Now I will tell all my friends that I got a computer too. But next time when you come, bring me a laptop, Ok. Just like dev bhayya's.
Radhika just held him close to her , wrapping her left right hand around him, agreeing with all his conditions and demands.
Rahul went near Dev with more demands. Radhika slowly moved to a corner, she bend down and touched the ground where she grown up, where she run around, where her feet learned to take those little steps; she curled up her fingers picking up little sand in it. She looked around, she saw all her family members around, Mohan with big smile and Daadi, Rohini, Chameli talking with Lechu. She saw the smiley face of everyone at the front yard, each one talking about something serious and smiling thorough it. She looked up at the house, which was also smiling at her. Her eyes felt wet, but she smiled back at it. She touched the wall with her left hand once and closed her eyes once, as if asking its permission to leave.
As Suchi and Rohini was talking about the rest of the needed stuff, Rohini's eyes fell on silent Radhika who was standing all alone near the house. Suchi also diverted her attention to Radhika as she noted changes in Rohini's face.
Rohini looked at Suchi once and walked near to Radhika. She saw the heavy face of her daughter, and the mother knows the reason. She held Radhika's right hand and felt the mud in that closed hand. She just looked at her daughter unbelievably.
Rohini: Radhika, you will come back dear, don't worry, this is just for few years, right? Everything will be same back here, just like this for you. So don't worry, also we all are coming to drop you at the airport, remember I told you I want to touch the airplane. You will then see how happy your mom is. Radhika saw the trailing of tears from her mom's eyes, but still she was smiling and talking.
Radhika remembered Dev's voice asking her how could you do it Radhika: maybe I am like my mom. her heart mumbled.
Radhika gave a hug to her mom. Slowly everyone started paying attention to that scene. Rohini noticed it, suddenly wiping her eyes with the corner of her saree
Rohini: you may be getting late . Now smile, ok, we will be there on time.
Saying that she went inside the house unable to meet others face with those wet eyes.
Daadi also gave her a tight hug
Daadi: call me if you need more recipies, ok. I will be.....'. But she was unable to say any more. She looked at Dev and dev came and hugged her too.
Daadi tookRadhika's hand and placed in dev's hand , and joined them together, and just smiled at him with her wet eyes, but it conveyed him to take care of her,and nothing else to ask for her. He smiled confidently and then hugged her one more time , affirming his silent words, touched her feet for blessings .
They went near Mohan and took the blessings. Radhika's heavy heart started weeping as her babuji , held her face closer to his heart. She felt his face as it rested on her head, with a kiss. His arms always held her closer and stronger and now she is going away from under his shadow. She is going to live her own lives. He prayed for all the happiness in the world , to shower on his daughter.
He walked along with her, near to the car and opened the door for her, and made her to sit. And then touching Dev's back guided him also to sit next to her. somewhere in his action he tried hard to hide his weeping heart. All got in slowly and the car made its move to the road. Her eyes were filled with tears and the vision of her home slowly faded in front of her eyes. Dev held her shoulder and moved her closer, Without any shyness, she hide her face near his chest side, to avoid looking at anyone else inside that vehicle.
It was silent. Dev was slowly rubbing ,tapping on her upper back as he was feeling the wetness. They let her cry. Lechu also sat with a heavy heart seeing Radhika's sadness.
To bring the cheer back , Sushma: Bhayya, you need to take me to the Delhi sweet house tomorrow, Ok.
Surender: Yes my sister, for sure,. But I tell you, till date I give you 1st in that area.
Yeshpal: Um, looking at Suchi: but bahu, I don't need any sweet as I am pretty old, let's go some other shopping place.Ok
Sushma: um, best choice babuji . Babuji and shopping.
Yeshpal: Why? Then looking at Dev: Dev beta, let's go visit few places tomorrow, but just you and me, in your bike. How about that?
Dev : sure daaaji, that will be fun
Yeshpal: do you know, Radhika used to give me her scooty ride once in a while. Looking at her hidden face.
Sushma: ha, babuji has only trust in Radhika. One time Birju offered, and you know babuji not only refused the ride but also made him to walk along with him for the rest of the ways. You should have seen Birju's face that day.
They slowly tried to bring more talk and laugh into the space, but still his hands rubbed on her upper back as he talked to his family. Suchi's hand rested on Radhika's knee, giving her the assurance that she is near her too.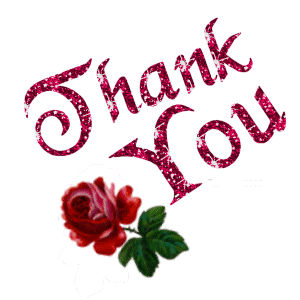 .
Take care and love
Devika


Edited by Devika. - 15 February 2011 at 3:35pm