Hi friends. I am here to disppoint you, but I am sure few may like this episode. So first of all no PM , this is a needed episode , and now onwards no more episode prediction from me, as I won't be able to keep up with that word. I don't know how you will take it , but i need this family moment before, ye, I tried to divert everyone's attention with that P.S. comment, but Soniyaaaaaaaaaaa.... you caught it girl.....thinking what? read it, you will come to know at the end. few hours of family time. but otherwise will pM with the next episode for sure. and also thank you so much
ruchibabbly
,
5armad
,
prakri
,
kscjk
,
sweetfamily
,
AditiD
,
mich
,
Nabesa
,
imissouri
,
khus1973
,
suwin
,
imarti_rubi
,
sweetrose92
,
shalinikanagu
,
laxmis
,
DAIRY25
,
anu17
,
sonia122
,
sugarandspice
,
vinianil
,
radhika5
,
radha_bilahari
,
Avina_fan1
,
gauranitai
,
bvs7691
,
palak13
,
abhilasha_dream
,
Indiangirl09
,
radev_forever
,
nycsweetie
,
chalhov
, for the tremendous love and support and the waiting. and loving that morning scene and later part. but somebody also mentioned Radhika's feeling while coming down to the house which she was vising from her childhood. Ye, thanks for noticing it. but I will get back in detail with the rest in next episode, but as i said, this i need to get there. so..
Part-63
The shy smile from his lips disappeared as he saw the staring of his sis's eyes on him. Suddenly he tried to bring a forceful smile and then with another stretching of it..
"Lechu..".. as if he is seeing her after a long time..
"ha, this is me Lechu, any problem.?".. she asked in a serious tone.
Dev coming down tries to hold her shoulder... Instantly Lechu shook her shoulder to move his hand away..
Dev in a childish tone: naraz ho.
Lechu: why should I?
Dev: because I left without telling you today morning..
Lechu turning and looking at his face in surprise..: oh so you are thinking about today morning, what happened yesterday night?
Dev: night..what happened? I was so tired that I am not remembering anything? Did I do anything wrong lechu
Lechu: ha ha.. how innocent. I clearly saw that winking ..
Dev innocently: when did I do that?
lechu: atleast you admitted that you did that..
Dev: What did I do lechu.
Lechu was losing all her patience, but then heard the call of Suchi..: ye, come, They are leaving. What you two are doing up there.
Lechu and Dev looked at each other, then he saw a winning smile appearing on Lechu's face. Dev looked at her in confusion for that change..
Lechu: see, this is my plan, look your wife is going to go now. Now I will see what will be your excuse tonight. How soon you will feel tired.
Dev: ok Baba, I am going to miss my wife, you win. Happy. now can we go to the front.
Lechu: hum'
They both went to the front yard. Dev looked on Radhika's face, found her looking away, as if consciously avoiding to look at him. He smiled and looked down to control the further strech of his lips with the thinking of the moment just passed.
Mohan nearing Surender said softly: Surender, I wish to take Dev also with me, you know the fact that they will leave soon , so our mind is kind of wishing to spend more time with them. But anyway, I know we should adjust everything this time.
Surrender: don't worry Mohan, once we settle everything there, will come back and will spend two full days here, together.
Mohan: that is a good idea. Ok then, now let us go.
He went near the driver side and looked at dev, as his glance fell on him, Dev took few fast steps to come closer to the vehicle..
Mohan with a smile: Dev beta, I was just telling Surender that I wish to take you also with me. But then let see.
Dev glanced at Radhika, who still was trying to hide her face away. And then looking back at Mohan he just smiled.
They said bye and drove away. As the Jeep crossed the gate, Dev saw her turning back to look at him. He stood there with a smile.
But then Surender's voice on paper work caught his attention and they went in with further official talk. Meanwhile Dev tried to pacify Lechu with his reasonings and innocent talk. Nothing was working on , and finally
Dev: Lechu, if you are not agreeing with me, then I will take the gifts back to U.S. that I bought for you.
Lechu's face beamed up with joy: did you brought me gift? Where is it?
Dev: actually it is in that suitcase I left at Delhi house , remember, from airport first we went home, then only we started to here.
Lechu as if recollecting: oh ha.
Dev: so.
Lechu: who said I am angry with you. I know you were really tired.
Dev: that's what I was also telling.
Lechu tried to bring a fake smile and wrapped her arms around his shoulder and said: my lovely Bro.
Dev giving back the same gesture: my lovely sis.
Listening to all their conversation, Suchi keeping her hands on flanks: Ha, now they united, she simply wasted her whole night yesterday irritating us.
Dev: no mom, don't say that, she never irritates anyone.
Suchi: what?
Lechu: thanks Bro.
Suchi: I haev other job to do. You two sit here and share your similarity. She tried to turn away and but then with a thought she turned back and warned them: now don't come near me and try to eat my head with another complaint. Especially you, Lechu.
Lechu sat there with an innocent face, and Dev held her shoulder as if protecting her from her mom' s glare.
Suchi: um. With a deep sigh she went to kitchen. This kids bhi na . she mumbled on her way.
. *********
Time passed by . Radhika's house everybody was rejoicing, talking to her, Daadi smiled wide seeing her in saree on a normal day. Chameli was seeing all the happiness they were sharing. First thing she did was went to her room and changed to her usual wear. A pink ptyala pant and lightly loose white kurthi. she breathed better. She saw few gift boxes in her room, but she went out to join everyone down.
Soon it was dinner time.
Rohini: Radhika, I kept all the gift in your room, can you check on those, as you won't get time later. And pick those you want to take with you. That will be really helpful to me.
Radhika : ji mom.
The family shared their talk all through and Mohan was talking about their hunt after officers for the paper work, Radhika came to know more about their trip.
Later in her room.
Radhika's eyes gone wide seeing the number of gifts brought into her room.
Radhika: mom, all these
Rohini: ha, more coming
Chameli came with two more packets.
Radhika: do I really need to open all these.
Daadi: ha Beta, it will be fun. Let see, and pick what you want to take with you.
Rahul: di, you don't worry, I can help you dear.
Radhika: it will take so much time. Then looking at chameli. Bhabhi you also join, let's have fun.
Chameli with a smile joined Rahul. They started opening the gift one by one. They admired the beauty of bangles, a pair of payal, diyas, Idols, bags, and so on and so forth. Finally the girls giggles and daadi's smile disappeared hearing Rahul's question.
Rohini looked at Rahul and found him standing with a blue satin long gown.
Rahul: what is this? I never seen Di wearing this.
Rohini went near and grasped the cloth piece from his hand quick: ha, di never wore this kind, but let's check on other stuff.
And she throw that onto the bed. It fell next to daadi. All others went with their checks and talks. Daadi lifted the gown in her hand, and tried to control her giggle and put it back there only.
Chameli: Radhika, look at this. Wow, very nice saree.
Radhika looked at that blue color printed saree adn smiled.
Rohini: look at this: nice blue color salwar.
Daadi: I never knew Radhika likes blue this much
Radhika: no Daadi, I like all colors, but it seems like the people who gifted this , like the blue.
Rohini: nay color suits you well dear, so no worry. Now you don't have to look for any more blue colors.
Rohini: ok ok.. now let's clean up all these mess, and all go to bed. It is getting late.Birju came up and joined with cleaning up stuff, commenting Chameli how slow she is.
Daadi: um um. Birju, why?if you are feeling sleepy, you go to bed. See all this time, he didn't come up, now coming and helping so quick.
Birju tried to hide his shyness: Daadi you won't change. I heard maaji saying about cleaning up as I was crossing the hallway, so only I came.
Daadi: um, I take that. And then looking at Chameli, bahu do it in your way only, this Birju bhi na. then getting up from the bed: I am tired, I am going to bed.
Birju: see that is our daadima, put others into work and then go take rest. Ha haha ha
Daadi stopping for a second: ha, Birju beta, do you remember my name: santa, do you know the meaning. of it, then how much ever you try to poke me, I am not going to change my swathvik bhav, and that is good for you . now my kids, you all clean up all this mess, take your time, goodnight.
Rohini smiled seeing Birju's failed face.
Rohini: Birju it was a nice try to put Daadi also into work.
Birju: not in this life. I know, tomorrow when I bring that candy, let me see, how she will react.
Daadi: I heard that Birju, don't worry, you go buy, I will come when it is time to eat. Ok.
Birju looking at Rohini and in a secret way: see, she can hear well too.
Rohini: now you need to go and buy those candies for sure.
Birju: I guess so.
They cleaned the paper stuff and all, Chameli was about to clean the bed wich was meesed up with most of the gifts over it.
Radhika: its Ok Bhabhi, leave that. I am going to sleep with Dadi only.
Chameli: no let's clear this too.
Rohini: no beta, its ok. I want her to select those which ever she is planning to take with her. So let's do that part tomorrow. Now we know , what all are there to look for.
Chameli: ji Maaji
They all left, Radhika went to her room to wash up. As she came out from the washroom, she felt the cold breeze circling inside the room. She went and stood near the window. Looking at the dark sky she tried to smile. She could see few sparkling stars but the moon was hiding behind the clouds. She remembered the moment that they shared . She felt shy and unknowingly her finger touched on her lips. She felt the burning of her cheeks as she tried to recollect that moment. Now what he may be doing? Sure he will be sleeping by now. Coming back to reality she went to Daadi's room.
*********
Meantime Haweli.
Everyone was sitting at the main hall and chitchatting about the funtion and everything.
Yeshpal: I am so happy everything went fine. I am sure Granny's soul will be the happiest , and she may be smiling looking at them, together now. How many stories she made up , imagining this two and made all of us a part of it. I am sure it is her blessing that it all went fine. Now after spending the whole night yesterday, talking about it, we still have more to talk about it.
Sushma who was stroking on Lechu's hair, suddenly wiping off her tears: ha Babuji, I was also remembering Granny . She might seen her princess in that bridal wear and her prince coming on that black horse to take his princess away. I always believed in her stories. And then looking at Dev, but few didn't and I am sure, after that incident, in somewhere inside the corner few of those doubted, started believing in all these fairy tales.
Dev sat silently , imagining that day he saved her, the impulse with which he dive into that water.
Suchi: anyway, it is getting late. Let's go to bed now.
Yeshpal: ha, I am tired too. Yesterday I didn't get good rest either.
They all returned to their respective rooms. Dev was walking towards his room, he felt some emptiness in his space. He walked towards the balcony and went and stood there for sometimes. Looking into the darkness, he tried to see her face, he saw her smiling in her sleep, and then that innocent giggle. And then her look as he took her lips into his without her permission, her blushing. His heart started pacing faster.
"what are you doing there'.. suchi's voice forced him to turn to look at her. He saw both Suchi and Surender coming towards him.
Dev tried to bring a smile: nothing mom, I was just feeling this nice breeze
Surrender: but looks like somebody is missing someone already.
Dev trying to hide his feeling: no dad.
Surender : what No dad, it is clearly written on your face.
Suchi tried to bring a smile too: ha Beta, we can see it clearly on your face.
Dev: vo mei. Mom.. dad.
Surender: why, do you want to go to her mayka now?
Dev: no its ok.
Surender: If you really want to go. Then it is fine with us.
An excited smile appeared on his face unknowingly, and was unable to hide it from his [arents: no dad, its OK.
Suchi pulling on his cheek: look at his cheek now, how esily that color changed. But its Ok, if you don't want to go.
Dev: no mom, if you two are ok then.
Suchi: then what?
Dev: no. I thought
Suchi: do you know what time it is? they all might have went to bed by now. If it was early then it was ok, but now I think it is too late.
Dev suddenly raising his voice: no mom, its OK,
Suchi widening her eyes: Dev., it is not OK. You want to wake them all with that bell ring, chi chi, shame.
Dev excitedly: no mom, I don't need to.
Suchi: what?
Dev with a childish face: vo ladder abhi bhi vahi heina.
SUchi: DEV'..
Dev: Ha Mom, It will be ok.
Suchi: and if somebody see you then
Dev: you don't worry I will manage, will see you tomorrow . dad , mom good night. Saying that he flew off from their sight.
Suchi went behind extending her arm out with a hope to hold him back, but by then the space looked empty. She stood there with parted lips.
Suchi jerked as she felt the tapping on her shoulder and she turned and met Surender's confused face.
Suchi: kya huva?
Surender: that is what I am asking?
Suchi: what?
Surender: what just happened. I did not understand any word from it. What was that ladder talk and his flew off.
Suhci: ji.
Surender: ji what? I do remember you two talked about sometime earlier, but what is this ladder secret , hame bhi tho bethavo.
Suchi: vo.. kya heina. That day, Dev climbed the aldder to see Radhika, and he is planning to do the same tonight.
Surender tightening his forehead: Dev climbed the ladder?!! Where?When?
Suchi: aap bhi na, bechom jaise. Kuch nahi. He will be fine. Then with a doubtful thought.. I hope. Let's go to bed I am tored.
Surrender: but tell me clearly, what is this ladder business.
Suchi smiled as she walked towards her room, but then saw Surender going near the phone.
Suchi: what are you going to do now?
Surender: let me call Mohan and tell him that Dev is coming, he will be actually happy.
Suchi: no need, Dev will be fine, or if anything go wrong na, we will keep our ears deaf for sometimes, after all he went after his wife.
Surender: what?
Suchi: kuch nahi.You come and sleep now. She pulled on his wrist with a teasy smile on her face.
Did you notice my sparkly thank you . got it from Heena's post today. so using appropriately for PEACE........... maaf kardo bhai, its coming....
But think for a second.. now my Dev is planning to climb that ladder? what if the ladder is missing?
Radhika sleeping with Daadi..
so if he get successful in his mission, will he be able to get to Radhika?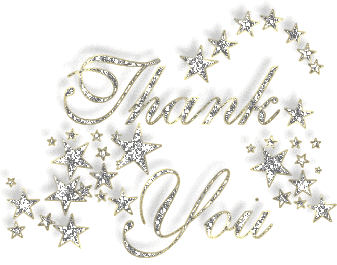 part-64


Edited by Devika. - 08 February 2011 at 3:02pm