Every day is a new beginning

But
Today
October 25th...

Is Special
Because
Today Is Your
BIRTHDAY!!!!!!

Okay, I guess everyone now wonder who is this "you" person??
Its easy, here is few clues about him..(yes..its a HE)


Another crazy fan of Shreya
(Hmm, I thought you were the and only but i spotted Sri last week with Shreya siggie
)



He has been missing in action for a while...but can always spot him in Satish's chit chat
(Good stalker, huh??
)



Anyone feeling you are paying too high/low tax, monthly budget going downhill
, no idea where to invest your savings, etc..well no worries..he is here to HELP as has the latests economy news in his fingertips
(well..its NOW you should be more worried
)



One of the poor soul who expected logic from Tamil Thollais aka Dramas and gave up (Ermmm..I bet you still watch some shows secretly
)


Duh...It was easy to guess huh?
Its none other than








Jagdu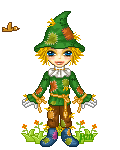 Happy Birthday Poem



Once a year I get the chance
To wish you birthday cheer.
It pleases me no end to say,
I wish you another great year.
So happy birthday to you, Jags bhaiya,
From the bottom of my heart.
And may your good times multiply,
Till they're flying off the chart!!

(By Karl Fuchs)


Once again
Many Many Happy Returns Of The Day, Jags Bhaiya
Best Wishes for Today and the Years Ahead
...
May all your dreams come true






Cheers
Your two adorable choti behens Aish and Melz and IF Tamil Section


Edited by Aahaana - 25 October 2010 at 9:41am