Hey Friends...
First of all, a very
HAPPY DIWALI
to all of you!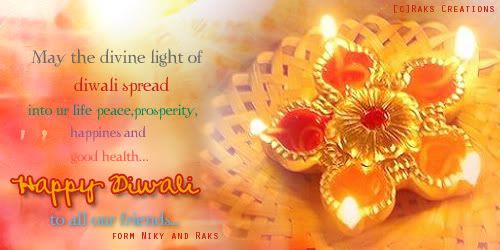 How are you all? Firstly, thanks a zillion ton for all your lovely comments, we absolutely love to see your views.
Thanks all for your support. Well we are finally back with the new update. This is kind of a diwali gift for all of you from our side, for all the love & support you've always lend us.
Because you all love us so much, we've decided to give a HUGE update for you all. It will be divided in
3 posts
.
The
first post
consists of all the icons & avis, the
second post
consists of all the siggies & the
final post
consists of some gift for our special friends!
So now, here's the update!
Oh, before posting any stuff, please make sure:
-->Do NOT cut/copy our work.
-->Do NOT get over-inspired.
-->Upload in your own server.
So here you go:

Well, here are the icons i've made, although m not that good at them, but I think they came out pretty fine this time!
AVIS