welcome to the 22 FC of beautiful Actress Aamna Shariff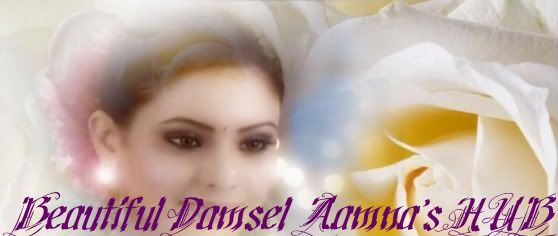 AAMNA.........a b'ful actress.... needs no introduction for ardent television viewers........coz aamna wooed us as Kashish of Kahin to Hoga.........since 8 sept 2003........since then she continues to rule hearts of her fans.......
She started her career after graduation when she started getting modeling offers.... she also acted in a south Indian film......but aamna became popular....when she potrayed the character of Kashish in Kahin to Hoga..... a simple but a strong girl....& wooed audiences of all generation.....for continuously 4 years.....
This was just a beginning for this b'ful damsel....it was no looking back 4m here...she acted in Pakistani shows like ANA, Sun Leyna & spread her magic across the border too
After wooing TV audience AAMNA took her next big plunge in hindi film industry in 2009.....through her first film ALOO CHAAT...a romantic comedy......where she played sweet simple adorable character of Aamna...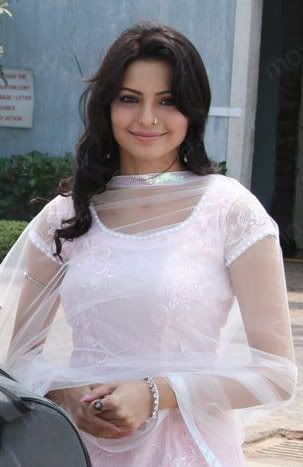 Then we saw aamna in AAO Wish Karein...where she played the character of Mitika.......although the film didn't do much well but still her fans always here to support her
So we have a look at her professional carreer:
Films
*ALOO CHAAT--2009
*AAO WISH Karein--2009
TV SHOW:
Kahin to hoga
Ana

Sun leyna
Guest appearences
Advertisements
Close up toothpaste
Beetel mobile phones
Emami cosmetic cream
Dabur vatika
Nescafe
Music videos
Falguni pathak--ksisa jadoo kiya
Daler mehndi---le le 100 rupaiyaa

Shael
kumar sanu's-- Dil ka alam
Abhijit---chalne lai hai hawaein
Aamna is also Brand ambassador for sweetdreamz clothesline.
Also she has been listed in the top 50 beautiful women of India by Femina.

Aamna has won many awards too'.in various categories proving her acting capabilities''..
So, wishing AAMNA all the best'.4 her future'.. in her personal & professional life '''.hoping to see her soon on big screen & wishing that she recreates her magic on silver screen too'.as she did on small screen'' hope her fan list goes increasing by leaps & bounds''.& her fans always gonna support her........................so all the best 2 her.........
Have Fun GUYS .............hope to see the FC buzzing with activities & discussions.........with AAMNA making an appearence...............


Edited by Puri_2711 - 04 April 2011 at 11:41pm