Monday
27.9.10
short updates..will do the full later as so busy today.
Vadai updates AK about CM leelai's slap Police officer.AK asked CM to drop anjali' matter as they wont get justice. while the culprits has meeting how to nail CM and AK. Beach stole pearl's jewel when she is sleeping.
-end-
Ak, anjali and cm having discussion at outside the house. Chittapa say Cm u r have done the right thing , now police wont disturb us. Vadai asked chittapa to be quite. He say it is bad to have fight with police. He say police might make another false report on them. And they can do anything. CM say she knows what do . Ak support vadai. Vadai tell him about cm slapped police officer. Ak asked is this true? Vadai say yes and tell how she slap the Police officer. Ak and anjali shocked. AK asked why meet police officer when he asked to drop the matter. She say this her duty to speak even the problem belongs to others. Ak asked cm not involved in big issue as so many big shot involved in this matter. Chittapa asked how he knows? Ak say that's why the culprits can use the law and order as they wished. AK say we cant get justice for anjali case. CM say since police frame case on anjali u becomes frightened . Chittapa support ak. Chittapa say AK tired and sad after he tried all the method to get justice to Anjali and not because he coward.
Anjali cried and say because her AK has to face so many problems and be comes sorrowAk console her..say she didn't do nothing..all because faith. CM say all because 4 culprits..not because faith. CM say she will meet Chief mister. Vadai remind her about pregnancy . Ak also asked her not be so emotional . And leave from there.
The culprit family meeting. One of guy suggest the rowdy to be visit cm garments and ransacked everything and also do same thing at ak's college. Then 2 of them will tell the truth. The police officer say we cant do anything in rush. Another guy questioning him
' if anything happened to our childeren?' Police officer say we cant do anthing to CM and AK careless. Say cm has hotel and now garments and ak has college. One of parents asked to frame case on them, police officer say its cant harm them anything as CM will question evertthing. At the end Police officer asked them to watch cm and Ak to see their next moves.
Beach came home( pearls house) , and pearl taking rest because headaches.. She asked why so early? He say he here because he need some money. He asked for 10 lakh. She say they never kept that much amout money in the home. Lastly he asked pearl to give her jewel to pawn. Pearl say they never done this before. Pearl say cant as doing this the mahalecthumy will leave the hours. He say he don't going to sell only to pawn it. He say nxt wk will get the money. So pearl asked him to pay next wk when he got the money. Beach say by then their work wont goes on. Pearl asked to borrow from friend. He say all friend say no. pearl say she cant give and goes to sleep. Beachs tart to think..and see pearl in deep sleep.
Beach check pearl in deep sleep or not'.then try to take key from under her pillow. He walked tip top and goes to cupboard and take all the jewel'while pearl in slep. He put back the key under her pillow and keep jewelry inside his bag. And goes out while she in sleep.

Tuesday - 28th September 2010 ... subjute phor shreenithi..
Update by ECLAT
Episode - B & R jaaney... (B = Bhagwan ; R = Radhikaa)
Beach comes with Pearl's jewellery to Sneha's house (neethaanya arivu kaLanjiyam
)... both father and daughter happy on seeing the jewels. Snake Sneha wants to know if akka gave it away so easily.. Beach tells he had to explain his condition..first she refused and then gave in... laments that off late the cash flow is biting his hands.. Sneha asks if he is referring to the purchase of house and jewellery for her.. Beach goes on the defensive mode.. talks of the slump in the real estate scene.. Sneha too puts on an act of how much she loves him and all the trouble he is undergoing makes her heart ache.. (appadiye heart attack vandhuda pOgudhu) Thavasi does a jalra... says he did not know of the love his daughter had for Beach or Beach's understanding of Sneha, if he had an inkling earlier he would have got both of them married before, not bothering about the difference in age.. asks sorry to the maappillai.. Beach is shaking his head like a boom-boom maadu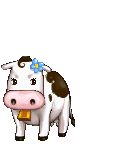 asks Snake to mortgage the jewels and pay the labourers..takes leave.. SS praises her father for his kadalaiyE karaya vaikkum talk.. both happy... SS tells now the jewels will be safe with them, Thavasi wants to know how to pay the workers, SS brings money from inside, says all suruttufied from Beach.. in a few days he will be penniless in the middle road
.. Tells Daddy to keep the jewels in the locker while she goes to the site to do the payment..
Amudha bumps onto Vasu's mother in the middle of the road. Kusalam visaruchufies, mummy is not bothered to stop and answer. Amudha comes running behind her and reminds mummy of her visit with Vasu, mummy buying tea and porai sorry vadai..Mummy is angry because Amudha did not accept her son's proposal., Amudha says it is a small thing, he voiced his thought and i reciprocated with mine.. Mummy is very angry because she was the one who put such thoughts into Vasu's head. Wants to know the real reason.. Amudha says she is not emotionally out of the divorce saga, dont know how long it would take.. adhukulla innoru kalyanamna..when Vasu proposed she actually was angry, but controlled her temper and made him understand. Mummy only doesnt seem to understand. Mummy tells her she would be a vazhavetti if.. talk is stopped by Amudha, says she will remain like this all her life bades goodbye and leaves.. Mummy poruming.. will see one hand later..
The 3rd Segment with
adiyaaL,
thadiyaaL and
kudiyaaL (Madhu & her 2 croonies) is showing error message.. will do the update when rectified ... or if any of you have watched can give the missing portion please..

Chellamey updates,
29th September 2010, Wednesday.......
Update by Kittykrishna
(No CM today...
)
Sivasu and Siva are in dire need of money. They somehow want to get money from NS. They ascend to her house and calls her. NS greets them and takes inside.(Today copper wire kondai) This NS gumbal is seen by Rowdy politician gumbal. Rowdy gumbal stays out. Sivasu offers a sweet to NS...NS takes it and asks for the reason..Sivasu tells that because of Vinods death (rapist).NS shouts that he is not the actual r--ist. Siva duo finally makes NS believe that the four persons inspector showed her were not the real culprits. They further say that they had killed this Vinod..NS is shocked first and happy next. Siva square asks for money for pOttu thalling the remaining three. NS gives a 50,000 cheque and tells that remaining amount will be settled later.S square leaves from her house.NS is happy..
S square is going on a bike..Suddenly rowdy gumbal attacks them and kidnaps them. They take them to the politicians place. There, the Inspector and politician questions S square why they had come to AKs house. S square updates that they came for NS and not for AK. After wards,they tell that they took money for finding the other three culprits. Politician orders them to search for the killer who killed vinod and not for the ra--ts and leaves them..Sivasu says to Siva that many big names are involved in this crime, hence we have to listen this politicians words and not NSs words.
Freeze........

30th September 2010, Wednesday.......
Updates by Gudgal
Hey everyone so this has been one boring week for CM, nothing much happening. Today's epi was boring too, so here is the update
-Amudha is working, vasu comes there. amudha all
their collegue sumadhi is all . vasu wants to talk but amu says I dont have time to talk all rudely. sumadhi excuses herself from there. Vasu apologizes for his mom's actions. he says she is illeterate and from a village so she talked like that. amu doesnt believe him and thinks its all coz she refused to marry vasu
-Vasu tries his best convincing amu but she is adamnat that ur mom talked rudely and hurt me. vas
u is all
Vasu explains that my mom is not like that, she feels I am reason for ur mani break up and wants me to marry u and make u happy, this is not even seeing u. she felt bad u didnt understand her and said those things. Amu says no I am not ready to listen to any excuses ur mother is wrong.
Vasu says okay I apologize for it
dont show that anger at me, lets be frns. amu refuses. vasu asks how can we work together? lets be frns. Amu screams once I said no why r u forcing me, and she polumbifies and leaves vasu all
-She goes to CM and says I am not working here anymore
Cm and chitappa all
Cm asks why? she says here I am being harassed, they ask by whom? she says I dont wanna name anyone. I am leaving. CM asks her to wait and tells her all workers tell me their probs, why r u not telling? amu says I dont wanna hurt anyone and she leaves. CM and chit all
that sumadhi gal and vasu come there. Sumadhi spills the beans abt vasu and amu having some tiff.
- CM in all detective mode
wants to get to the bottom of it. She starts questioning vasu who tells the whole story of mom wanting amu to be DIL and I asked her and she refused and so mom all angry and had a major showdown.
I am trying to convince her but she is not listening. he apologizes for not talking to CM earlier and decides to quit for amu sake. Cm stops him and says its not ur mistake, I will take care of everything.
- Here at home entire kootam is there, vadai and anju trying to stop amu frm going to hostel. Cm reaches there and asks why r u doing all this? amu says I dont like it here. CM says I know everything vasu told me everything. vadai asks what? CM recounts the entire story again
(how many times is this tale going to be told to and forth
) Cm asks whats wrong with vasu? there is nobody who disikes him? amu says I never told I dislike him, I like him. Cm asks then whats wrong in marrying him? Vadai all
and asks amu-vasu wedding?
CM asks why not? he says amu has to say yes coz she is marrying him (Thank god I thought he was marrying him
)
-Chit says I will convince her, he says u were stubborn and married that bell, see where u landed (he has a point
) now why r u saying no? vasu is a good guy. Amu says she knows but she has her reasons. CM asks what reason? she says bell and kavi talked bad abt me and vasu even when there was nothing, if I get married to him then it will all be true and they will torture me all my life.
-Perfect opportunity for CM to go into
LECTURE TIME
she says we wont force u to marry vasu, u take decision but I will not accept that u wont take a decision coz of others. if they want they will always talk bad abt u, u should learn to ignore them. The whole kootam there convince amu not to go to hostel and stay with them and she
and hugs CM for that amazing lecture
Epi ends

Friday 1/10/10

Roja is busy and so a very brief update.

Beach is being treated to a cuppa by darling wife Pearl (??!!) A neighbor comes
and asks for Pearl's jewels( ada Raamaa !!! Nagai koodava kadan keppanga!!)
Beach is "scorpion bitten thief ..but manages to dissuade Pearl saying that no one
lends jewels on Fridays - thappichuttar, for the moment !!!

Bangle protection ceremony for Kavitha is being discussed. Bell says that they better
have only close family - Kavitha wants the whole world to attend but Bell says
that many eyebrows will be raised " appa enge nnu keppanga.... why are the brothers
separated nnu keppanga...why do you have to buy trouble??? Viruthu Patti Saniyanai
vilai kuduthu vaanganumaa??" All accept to have a "in camera " function.

Bell and Kavitha come to meet Pearl and Co. Pearl's mom does not forget to
dig "maama, Beach yen namba veetOda vanthuttar nnu kettingale......main reason
ivanga thaan..." Bell manages to lighten the tension and invites them all for the
Bangle protection ceremony. Pearl sees that Kavi has some new chain. She does
not want to be outdone by a chit of a girl - Tells kavi that Beach also bought her some
new jewellery.."paakkariyaa??" Kavi agrees......Pearl goes in......slowly opens the
cupboard......Nagai ellam kaakkaa Oosh......frets......Vasammmmmaaa maattikittar
Kadhal mannan Beach....

Freeze




Edited by MP_Radha - 04 October 2010 at 5:48pm