Banner Credits:Anju7777!
Thank you Anju7777! this is our first banner!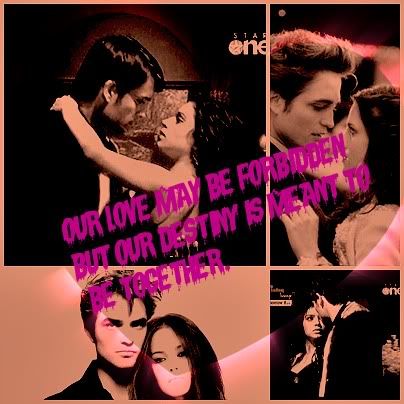 Siggy Courtsey:-Akanksha0701
!!!!!!!!!!!!~~SALAAM-NAMASTE-HELLO~~!!!!!!!!!!
WE LOVE DESI TWILIGHT.....
COZ WE ARE....
TWILIGHT MANIACS!!!!!!
Hullo to all!!!
Hearty Welcome!
I am Cullen....
*sigh*
Here's an interesting suggestion for the forum......
LET US START UPDATING TWILIGHT SERIES SUMMARY FOR ANY OF OUR FRIENDS WHO HAVEN'T BEEN ABLE TO READ IT AS YET....!
Please continue updating ..... anyone who would like in this very own thread!
And let's make i more interesting by adding some comparisons and infact all the plus points our suku vivan couple hav than kristen and pattinson........
let's begin......
all the DESI TWILIGHT MANIACS HERE.....
p.s. no bashing here....
those who dont lyk the concept of desi twilight pls dont post any negative comments here....
Basically...
The purpose of this thread is to update everyone on the basic story of Twilight, although we are now told that Pyaar Ki Yeh Ek Kahaani is not a "desi version of twilight"!
This thread would be useful for all of us if we want to discuss anything in relation to PKYEK and TWILIGHT, do it all here, as we don't want to offend all other members of the forum, who for any reason don't want to talk about Desi Twilight!!Also everyone is welcome to do updates of twilight, no need to ask permission.
Luv Radha (radt), Aneeza (neezy4eva), Luv_Wacko
TWILIGHT MANIACS.......
Radt
luv_wacko
neezy4eva
anshu
mayadika11
xXxArMaanxXx
Sameena_Mayur
i_clueless
helloaamir
edwardbella
Chill_out
sara_armaan
shweta.mayurfan
anju7777
aabrayy
tuli
addiction
!ishuprachi!
-bornalee-
azam12neelab
dipu
suman786
Cuteboy01
nadz_J
Sushmita


Edited by radt - 18 November 2010 at 9:18am