Posted:

13 September 2010 at 11:29pm

| IP Logged



Hi Friends,
We welcome you all to a Grand House Warming Party!!!

Yaarodathunnu kekareengalah? Namma Coolbie Shreenithi odathee
!

Friends, please join us in wishing Shreenithi and her family on this special occasion!
The following picture is part of Shreenithi's House Warming Function invitation..which looks so cute!!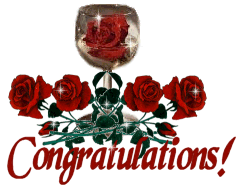 Home is where friendships are formed and families are grown;
where joy is shared and true love is known;
where memories are made and seeds of life are sown.
This is the place that people call HOME
From
Development Team Members
Tamil Section


Edited by atina - 14 September 2010 at 11:02am