credit : Chandz

to our forums




Vidder Of The Week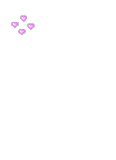 This vidder,
is a HUGE fan of abhi-nikki and has made loads of vids on them!
has a good list of favourite bolly couples that includes - Imran Sonam, Akki Kat, Shahid Genelia
has great editing skills!








Yes , your guess is right !!
It is none other than



Javeria AKA 26javey26

here's her channel: 26javey26


Here is your Siggy !


And now your questions -



Your Zodiac ?


How do you feel being the VOTW ?

Some words about your first VM ?

Software you use ?

How often do you make VM's ?

How do you take Video mixing - Hobby or Stressbuster ?

Your most liked VM ? Can be yours as well as others !

How do you choose songs for mixing ?

Your advice to all VM makers ?

What would you do when your VM does not come out as you have expected it to have ?

Your vote to the next VOTW ?
_________________________
don't forget to grill her hard this week!
will be back next week with a new VOTW