Messages from ur friends!!
SONA

Happy Birthday Natasha Dhakkan
OMG I am calling you dhakkan after soooo long
So today you have turned one year old hmmmm so on this special day i would like to pray to God that he gives you not much but little sense please
and act like little matured girl
ho sake toh aaj ke baad tu mujhe kabhi trouble, irritate na kare'I know I am asking too much from God and from you and I am very much sure you won't be able to do this because some people can NEVER change
Chal now time to say something good about you (I hope I am able to say
) I wish your all wishes and dreams come true'may you achieve something good in your life and you get many more friends like me
Today is your birthday so that means I can trouble you how much I want'right ? so on this day I would like to dedicate MY one of the fav song
its my fav so you will deffo hate...right
the song is
Kahin toh.. kahin toh
hogi woh,
duniya jahan tu mere saath hai
jahan mein, jahan tu
aur jahan, bas tere mere jazbaat hai
hogi jahan subah teri
palko ki, kirano mein
lori jahan chand ki
sune teri baahoin mein
jaane na kahan woh duniya hai
jaane naa woh hai bhi ya nahi
jahan meri zindagi mujhse
itni khafa nahi
I know you don't like this song that's why I am posting it
Once again Happy Birthday Natasha
P.S - I want my return gift

DRISHTI
natzzzz!!
HAPPYYY BIRTHDAYYYY!!
may all ur dreams and wishes cum truee!!
hav the most awesomest day ever!!
blahh blahh blahh....enuf of all the formal stuff now!!
soo...where do i startt!!
its been GREATTT knowing uuu...sachh mein!!
ur loadss of funn...i rem all the bakwas we used to do...
being ol the whole dayy at the mansion and BCC!!
and r never ending PMs...
esp the ones abt mohit!!
and the one abt skool and all!!
ur reallyyy sweet...and BESHARAM too!!
and and and...my spl half frnd cum half dushman!!
and beware i can still read ur mind haan!!
and now u've becum my mamma too...thanks to our B-Gang!!
i'm soooo gladd to hav u as a frnd...ur the besttt!! lovee u loadsss natuuuzz!! i'm always gonna remember all the times i've spent wid u...they're some of the best moments ever in my life!!


gifts time...hope u like them!!
HAPPYY BIRTHDAYY once againn!!
love u loadsss and loadsss!!
-Drishuuzz!!

HEMA
Happy Birthday natz

May all your wishes and dreams come true! :) May God bless you with all da happiness in da world! :D
I wish for you all da success you deserve! :D Your absolutely cute and a adorable person!
I remember it was in da SG mansion where we met and turned to be such good friends !
Thankyou for giving me so many beautiful memories which I can never forget!
also our freaking bakwass talks
and convo's ! the BGF convo ofcourse which (I doubt if da other two even know about it)
shhhhhhh let it be a secret
and ofcourse our everlasting spamming!!
And dont eat too much today moti !
Im sure u can control for a day atleast!
save something for us too!
Thankyou for DBFML and WV for me
(thanks to drish too coz even she did for me sometimes)
and sona for supporting me!
I really must thank god for giving me such obedient KWB's
But y
ou were paid for it!
SO NO THANKS!
Okay I think I should stop here!
since its your b'day I wont say much!!!
more dan anything ILYYYYYYYYY
thanks a ton for being my friend!
a sigg for you :) (credit Ragz)
Happy Birthday Once again
Have a great day!
Love you loads!
Hema

AASHI

Happy Birthday Nasu (Natasha)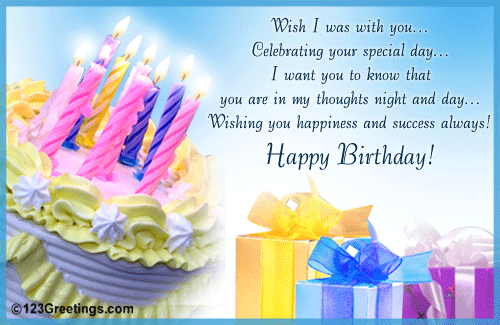 The more candles, the bigger the wish.

Wishing you everything happy for your birthday.

Wishing you miles of smiles in the coming years.

Wishing you all the best for your Birthday.

May all your dreams and wishes come true!

Wishing you all the fun and excitement that only birthdays can bring.






may ur all wishes come true and have a successful and rocking year ahead

love u

Aashi


ISHITA

Happy Birthday to you, Happy Birthday to you,
Happy Birthday dear Nats!!!!


Natz, here's wishing you a very happy and rocking birthday!! May the year ahead be full of happiness and health, and loads and loads of good luck!! You're a very sweet person and it's always been extremely fun talking to you at the CC, and on the forum as well!! Love you loads and loads!!

Always keep smiling and I wish you get everything you want from life. May god bless you.......

Have a blast and enjoy your day!!


A small poem dedicated just to you:


On your birthday, special one,
I wish that all your dreams come true.
May your day be filled with joy,
Wonderful gifts and goodies, too.
On your day I wish for you
Favorite people to embrace,
Loving smiles and caring looks
That earthly gifts cannot replace.

I wish you fine and simple pleasures.
I wish you many years of laughter.
I wish you all of life's best treasures.
I wish you happily ever after!


-Ishita (aa123.80)

ZUMMIHappy b'day natz...You r such a sweet person natz...love u so much.......we fisrt met on mansion...our talks abt sajan LOL..aww they wer all such amazing days...miss them so much...don't ever change...I love the way u r..
...sorry Hun for this short b,day msg..
...hav a blast on ur b'dayWit luvZummi

RAGINI
Natss
my sweetheart....on this special day , i would like to wish you all the very best ..Wish u a very Happy Birthday
..i remember the first time we met on IF, ur id used to be Samrat_Gunjan
, i am not even used to that anymore now
Nats ur a wonderful person, i simply love our gossips, chats and jasoosi PM's
that we do once in a while!! it is so much fun to be with you, ur sense of homour is just rocking! u can make anyone laugh or cheer somebody on a bad day! ur one in million Nats..I love you way too much
have a wonderful day hon, and heres something from me , hope you like it, enjoy drooooooling

CHARMEE
Happy Birthday
hey natz wish you much pleasure and joy;

Smiles and laughter, joy and cheer
New happiness that stays throughout the year
I hope all of your wishes come true.
May each hour and minute be filled with delight,...
here z a b'day peom for u...
On your birthday,
I wish for you the fulfillment
of all your fondest dreams.
I hope that for every candle
on your cake
you get a wonderful surprise.
I wish for you that
whatever you want most in life,
it comes to you,
just the way you imagined it,
or better.
I hope you get as much pleasure
from our friendship as I do.
I wish we were sisters,
so I could have known you
from the beginning.
I look forward to
enjoying our friendship
for many more of your birthdays.
I'm so glad you were born,
because you brighten my life
and fill it with joy.
wanna gift u a teddy on ur b'day
birthday without sweets
no ways....
-charmee