Hi guys ,
On public demand we are opening a new thread to discuss innovative and new ideas to punish Tappu who is the main Vamp in this serial and will now be exposed.
The moment we all waited eagerly for
http://www.youtube.com/watch?v=WShLT8ABvCE
and all of us are partying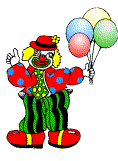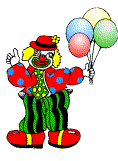 Here is my take: Tie her to a chair and make her watch Ram Gopal Verma ki Aag in a loop non stop for 1 month.
Guys please add your ideas ....
Note: One slap from Jogi is not enough for one murder and another murder attempt .. what say?
Current members:
Arunima
indian81(reena)
Shyam
mkdeepa
ashleshad
lisbliss(shalini)
divy609
cjs369(charu)sumi_08fasttracktiny15
gargi.shahsonali_dg
mages
bipasha23
jayaVRosie5payel_roytiny15


Edited by indian81 - 23 August 2010 at 7:05am