- - - - - - - - - - - - - - - - - - - - - ; *
Apple
Apricot
Avocado
Banana
Cherry
Kiwi
Mango
Papaya
Popsicle
Raisin
Raspberry
Strawberry
Watermelon
- - - - - - - - - - - - - - - - - - - - - ; *

[ Only ORIGINAL FROOTIES can open the CC & INVITE. ]

APPLE:
"I m Ayesha aka APPLE also known as ashu! OUT of all the frooties..i m the immature one and the hyper one! LOL! ! i m 17...29 jan is my bday! gonna be a senior! LOVE to read books..twilight & harry potter are my fav series! listen to music...i prefer slow music..my fav singer is Rahat Fateh Ali Khan! I love watching Gossip Girl & One Tree Hill..! LNMDJ/MJHT/KDMHMD are my fav telly shows! I LOVE all three couples in LNMDJ..but mostly SaVni..I LOVE SAMEER! he belongs to apple&apricot! :D Also PREM from Kis Desh...my fav bolly actors are SRK/Imran/Shahid Kapoor! MY POV about being a fruit is AWESOME! it feels great! LOL! i love all my frooties! love uu guys! <3"

APRICOT:
I'm Asma A.K.A Apricot & Apri + Half of Popislce=APRIPOP. <-- Our mommy Payapa gave us that name <3. I guess one day we were fooling around & our mommy just thought we had to be APRIPOP!
Apple & I share our LOVE for SAMEER <3. I'm married to Cristiano Ronaldo + 4 kids. Im HOT BOY crazy & super crazy about ABS. I'm shy in beginning but once you get to know this Apricot is WILD! I never thought i would become a Froot & have my own Frootie Gang LOL. I LA LA LOVE MY FROOTIES <3!

KIWI:
"current being washed"

MANGO:
"OK my name is Mango aka Wida. It feel so so great to be a fruit especially a fruit you like a delicious one
This Mango is 17 years old..i knoww old but still fresh
I live in Holland but i am not born here i am born in Afghanistan
and yeah thats a bit about this froot."

PAPAYA:
"Hi! I'm Payal, the Papaya. In the youngest member of the frooties. I honestly love my frooties! and the funny thing is, we didn't know each other until that one conversation in the LNMDJ VarNi CC. The frooties are now my best friends and I love them! So about me.. I enjoy siggy/avi making, Photoshop and I-F have been my life at home, I'm very approachable and I love reading!"

POPSICLE:

"Hey guys! im payal..aka POPSICLE!
I'm prolly the odd one out because im a frootie thats not a froot...i just love this name because it was given to me by my sweetie papaya! and it makes me feel really special, all the frooties call me pops, well, because maybe they think im like a father...nah..jkjk, becasue its easier to say pops than popsicle.
but anyways...our group is the specialist because we a re all froot's and so we have to be sweet na? lolz
and...how do i like being a popsicle? well, you will never know!
love payal (pops)"


RASPBERRY:
"I would like to start by thanking Payal a.k.a Chutki a.k.a Popsicle for inventing the fruit names! I still remember how me & Wida choose Mango & then finally i got my fruit name Rasberry ! It feels great to be one of the Fruities! Thanks to All my Fruities for making my time on IF so Speial... You all are part of my lifeee ! Thanks to Chutki once again for all the beautiful siggys she made for the Fruitiesss !! I have met some great bunch of people & I am glad i did... Coz you all are unique in your own Way !! Starting from Ani, Wida, Payal(Chutki), Payal(Papaya), Asmaaa(Aprii My JAAN !!!), Ashuuu, Krupa, Anza, Chandz & Rohini! [I have no idea if there have been any further additions ] But honestly, you guys have made my stay at IF Extraordinary with your presence in my Lifeee !! I Love you all Frootiesss... I think i have a spcieal bond with all my frooties but Chandzz & Rohini watch out I need to knowww you guysss!"


- - - - - - - - - - - - -
- - - - - - - - - - - - -

AVOCADO:
"Me ' Avocado' a totally boy obsessed frootie(cant help it,i tried).Was never a big fan of fruits before i actually became a frootie.!!. I myself am surprised i have sticked on being an Avocado coz i can never be one fruit for long(as everyone knows my tastes change like the wind and so do the boys) but this is who i was meant to be" An Avocado" so this is one thing in my frootie life i am not going to change!!( i really mean it,believe me!!)It is an honor to belong to the frootie gang.!! We frooties know each other inside out and are all connected to each other no matter where we are and what we do!! We can never stay away from each other for long!! We are all gogolicious,beautilicious and fruitilicious!! Frootie Mania RULES!! Woohoo!!"

BANANA:
"Me, myself Banana aka Bans aka Anza. I love being a frootie though I haven't been around much. I love how this Frootie thing started in our favorite show, LNMDJ. Ahh. I love the old days. I'm very shy. I love funny, sarcastic, and crazy people. I tend to get along with them, like my frooties. I also love chocolate, thought it's bad for my skin but I still love it. Ooh, I also love bananas."

CHERRY:
"Hi everyone, my name is Kanya and I'm a student. My fruit name is Cherry- named after one of my good friends Anisha. My favourite shows are LNMDJ, MJHT, HDHAA and DMG. I could never miss an ep of LNMDJ or MJHT...EVER! Hope to make good friends in this rocking chat club"

RAISIN:
"HAHA!! don't know what to write...just feeling so good writing this! i had never ever imagined that I wud ever turn out to be a raisin! Thank u soo much guyss for giving me the privileged of becoming a frootie! Cuz...I LUVV BEING A FROOTIE! and I LUVV being RAISIN! It's just sumthing so different and so cute...and soo DELICIOUS! hahaha! I'm soo happy that I'm part of this luvvly frootie group! I've found such beautiful and fruity friends here! U guys are truly precious to me! LUVV U FROOTIES! we ROCK!"

STRAWBERRY:
"My name is chandni but you may call me chandz, i live in the UK and out of the fruit frooties...i'm a strawberryyy!!! Strawberries are sweet, which also describes meee!!!!"

WATERMELON:
"Hey all this is Watermelon and dearly called by one of the fruitie Watery.Being a frootie makes me feel quite juicy you know, because it reflects on my character, i do want to live a juicy watery life like a water melon, green-evergreen from outside, red- color of happiness, want to be happy always, and yes, i have big face like a melon tooso i am really proud to be a part of frooties club."


- - - - - - -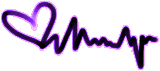 - - - - - - -




Edited by thesemoments - 05 March 2013 at 4:48pm