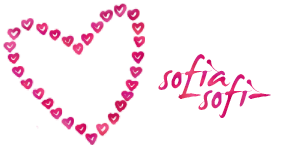 haww look whose birthday it is.
well hello! I am going to try and write something that compels you to read it over and over again because I am sad..you're becoming buddhi and we can do nothing about it!
I know you were waiting impatiently for my message.
only mine.
I'm not sure if you know that i'm an excellent singer so today on this special day I shall bless you with my melodious voice. sirf tere liye.
So get your ear pads on or whatever. because you might need them later. just a precaution because i love you so much.
happy birthday to you. now you're one year older!
happy birthday. your life still isn't over.
happy birthday. you did not accomplish much!
But you didn't die this year i guess that's good enough.
seee? beautiful wasn't it?
not everybody gets to listen to my beautiful voice so you better remember it for the rest of your life or else i'm going to reveal some of your really embarrassing secrets.
deal? now where do i begin with you?
you know it's been just two months since i met you and out of which one month you weren't even here
but it seems as if i've known you forever
..you've always kept me at so much ease that i never realized that it's been hardly weeks.
it's been so much fun knowing you, i cannot even begin to tell you how much you mean to me..
even though i am a victim of sudden outbreaks at times and stop writing to you
it does not mean that you're a chari and i am not interested in talking to you.
i'm of an unsound mind. but you beat me anyday.
i've had a blast with you and aqsa.
too many jokes. and the less i say about the jokes the better
. because if i begin i am the one who will end up being isulted.
and then if i am insulted i will be compelled to tell everyone what bad bad things you've done and she has done.
so no comments.
erm erm. i am also trying to remeber that video confrence that we had. shit you watched me and my nagin dance for a good 60 mins and all i got in return was ms. sara yasmeen for a handsome 10 mins that too busy suppressing her giggles.
i was not that bad you know.
and yup i'm still trying to remember fun things.
consider yourself fortunate because nobody besides aqsa and you knows how wild i am.
and all my fantasies.
and yours and mine bathroom experiences.
so yeahh..if you want me to exagerate feel free to let me know and i will do so.
sara? so to nahin gayi na?
nahin to phir sun.
the other fun thing was you, aqsa and me in a yahoo convo talking about a certain someone.
we were so mean there.
venting out all our frustration and then laughing like a drain.
i don't think i can ever be angry with you or aqsa because we've had too many jokes together! bestness.
tu mujhe bhule gi to nahin na? kyunki main tere jaisi nahin hoon. ahh well.
okay i don't know what i've been writing
and this is because i didn't have to think before writing..it all came out naturally and that proves..that words are not enough to describe the kind of person you are!
whatever i wrote here is all for fun and remembering old times.
and i couldn't find a better oppotunity. it's been so so so much fun knowing you.
more than words can describe. always be like this is life and if you ever think about changing then you will see. because i love this sara. my twinnie?
i think without further ado..
sara! i hope you have a great day and you enjoy it to the fullest and i wont tell anyone your real age
..if somebody else does please don't cry.
everybody becomes budhi one day.
chalo i think i am finished here
..i really hope you have a nice day twinnie and remember me when you're having fun
..i know you wont.
i still hope you get whatever you wish for and you get a pati like maan prem or mayank?
take anyone i don't care
..but i'd be thankful if you could spare my prem. please?
okay enough now. loads of love coming from my side. happy birthday sara!
oye song credit..adam sandler.
bohat acha hai. kabhi dekhna.
emmm dunno from where i should start.but yeah how can i forget the day when i met the most sweetest and lovely girl in this world. we met on CC first time.she came there as amreen's friend but after her first dhamakedar entry she became a permenant member and JAAN of our cc.she brought a new life for our cc.first i was little bit jealous with her friendship with aqsa
i know i am telling this secret first time sara but still bol diya...but life of that jealousy factor was really short because like someone said "how can u tell the rain not to fall when clous exist?how can you tell the leaves not to fall when wind exist and How can you tell me not to fall in friendship when u exist"and then after little chats we became friends in our cc.she always feel unsecure about my friendship ummm sara tu he bta tu kaisy beleive kry gi k you are like a sis for me
i luv u so much dear.thanks again and again for cming in my life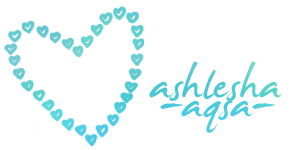 My moments with sara, Well from where to start I don't know
, every moment that I spend with sara is precious for me and very much intact in my heart as if just minutes ago
.
Well its not that we met years ago and hence are close friends, our friendship journey is not very old just few months ago yet it feels as if from years we are together
. I still remember our first encounter in Desh Chatties, I was habituated to go there daily to meet all my friends and when 1 day I met you, at first I was so not pleased
but then we started interacting I started liking you but that was just once as you stopped coming there after and even I forgot you.
Ab don't need to give me glares
I met you just for once so how can you expect that I will remember you throughout, thats logical yaar but still logic to whom I m saying !!
Anyways but destiny destined us to be together so we agin met through your famous daram of leaving IF as usual, don't really remember how many times you said the same but till now is big IF freak
.
And seriously till now I was under impression that Amreen was common link for our friendship
and it was her because of whom I met but no it was your nautanki
, overacting
because of which we met and thanks honey for reminding me that and refreshing my memory by showing me that PM.
And from there journey starts slowly n steadily like smart person we started out smart moves and here we are,
I still remember my scraps were around 50 or sumthng and our non- stop made it to 1000
, I had to del so many as you had spammed my SB
as your try to apologize for your mistake and we had our first fight then, it was not a fight actually but I felt bad
and then there I got to know the real sara for whom friendship is above all nad who can go to any depth to bring a smile on others face especially if she loves someone from her whole heart n soul.
And then everyday, every hour, every second just strengthen our relation and brought us here at this stage where we are. From there onwards you gave me another name to look for, to rely upon, who cries along with me, whom I can even disturb late night and I know who will be head over heels for me if I need her.
The only ebil girl who made me cry with her stupic act and I am still very angry for that, don't ever try to do that ever again, you don't know what are you for us and we can't affford to loose you.
Anyways time for YM, lets show our gratitude for it also which is another link of our connection, our late night Yahoo chats, Confrences are something which will always remain afresh in my mind. Our confrence, me, you and sofi, gosh what confrences that was and now remembering those make to fall in fits of laughter, what things we didn't discussed, your and sofi Washroom secrets ............ oops sorry secrets mean not to be revealed, He He He.
And then remember our that confrence about something, gosh what day that was, what fun we had, but that was not right but still for the moment that was needed and we throughly enjoyed ouself, that day literally I had stoamchache all because you and ebil sofi and offcourse my tantics too. We were just too mean that day but well we were compelled too, gosh our ........ modes
, well i zip my lips here only
.
And then yours n sofi's fights on clamining my bro as yours
and putting me in Dharamsankat so as whom to choose perfect for my bro and the race is still on
, mera Bhai itna famous and in demand
.
We Had great time, didn't we?
I really don't remember when I laughed this much on net, surely time spent with you both is very close to my heart which can only cracks me up
.
And sleeping beauty, wake up I wrote all this to make you sleep not to make you sleep, so better before you pull up your socks and put on your sandels to run behind me, I better stop, I love my life, very much. Mujhe toh bhaut kuch dekhna hain abhi.
And wow I thought this to be hard but this was simplest of all I didn't rethink and just jotted what came in my mind thinking of yuou and our friendship, woww I am impressed.
Anyways on this wonderful occassion just want to end here by wishing you
"Happy Birthday"
Have a Prosperous Year Ahead
God Bless You
And Keep Smiling because your smile is reasons for others to smile.
And always Just Look Back To See Your Friends waiting for you opening their arms to hold you and support you
helo. sweetheart*meri ek lauti bhabi*
....1st of all..A Very Very Happy Returns Of The Day..Wish u a very Happy Birthday...*loads of hugs*
hope this day will brings u lots n lots of success,hapiness,n ofcourse lots of gifts...
hmm...wah wah promotion frm haddi to bhudhi...
kush ho jaa..ab.meri *bhaow bhaow*
.
beta aaj toh tanduri chiken milega kabse nhi khaya tha.
.chalo..now its time to recall our gud n bad memories....sho..whn we met n how we met...i remember...2 years back*long time na*hehe..whn i just joined IF as an active member..
thn one day on kis desh forum i saw 2 crazy ppl..r fighting ovr harshad like a mad.n tht was none othr thn u n nisu.....sho me tapking thr n starts fighting with u guyz for harshad..thn nisa invite me n u on yahoo...n we 3 had a reli long n full of fun convo thr....*woh beethe din yaad hain*reli missing those dayz..thts how we both starts chating on yahoo....we chats almost everyday.for many hours..n thn thr only we exchanged our phone no...remember our 1st phone convo...u keep laughing n laughing*pagal*...
thn we both plan to start our group n we invite shabs on msn..omg we had a reli gud time wid shabs..miss her n her chats.. u n me alwayz keep fighting in our chats..n shabs stops us..evrytime....
i missed those whole nights chats n masti..very badly.
..now we all r busy so much n we hardly hav time to chat...sho sad....but we alwayz thr for echothr .evn those dayz too... phone hamare un dino ka sahara
...this thing make our frndship more stronger...the best thing in u which i like the most is tht..tht u realise ur mistake easily n thn sweetly apologise..
.now u kwn abt me almost evrything u kwn whn i m low whn i m happy n whn i m ready to fight....*luv u for this*
our frndship see bad time too....jab hamari dosti ko nazer lagi..thi...kitna ladai kiya tha humne...haaye...dont want to remember those..dayz
...but woh din bhi gaye n thn happy dayz r here again*mashallah*....
.only cos of u now i hav sho many frndz on IF...
n .now u r the heart of our rocket gang too...so dont feel insecure thr n u kwn abt this secret most of the time teri wajah se..waha sab khush hote hain..cos tu bolti hi itna hain.
..woh itne cc khatam hone.ka most of the time credit only goes to u..
n zunni..uske toh Zuchar ke name ka hi credit tujhe jata hain..teri wajah se uski luv story amar ho gayi...
. dekh kitni lucky hain tu.
..today i admit tht u r special..cos u r now like my small sis*aqsa u r my best buddy*..jiska air digest nhi hota bina ladai kiye mujse.....food toh khati hi nahi..na...
just wanna say saru..the time which i spend with u is one of the best in my life.n never ever forget during my whole life..alwayz remain like this only..
.n dun worry i didnt forget u...mere bache hone ke baad bhi nhi....n dont dare to call him namuna..werna teri tohhhhhh
..n now starts take sum healthy food yaar...cos my bro hates haddi..
*samjhi Babiji*rest cant reveal here.*ahem ahem*..i cant express my feelings abt u.n cant tell u tht.how much u mean to me..i thnk u kwn tht...
.now wht gift do u want. frm me...dont ask me abt siggy n avis cos u kwn tht i dont how to make thm..dont ask me abt pic cos i already gave u few days back....bacha bas.vm..yeh ab le..le..
once again..wish u a very Happy Birthday nautanki..
now time for sum gud blessings for u...
Sending a Joyful Hello ...
To Someone Who is A Blessing to Know

Cherish God's love and celebrate His plan for you!
Happy Birthday

I hope that your day is blessed with happiness and joy.

Praying that your day is as special as you are.

May the good Lord shower you with many blessings on your special day.

Birthdays give us the opportunities to stop and appreciate all the
beautiful things we have been blessed with.

"I thank my God in all my remembrance of you."

"This is the day the LORD has made. Let us rejoice and be glad in it."
"God Bless u "
loads of lub n *hugsss*
Amreen(minnu)
Sara i wish u the best birthday ever....Spending time with you is great fun!...i learn so much from you.
We had good times and bad times....We share very pleasant moments...that i will always remember.
On your birthday i want you to be a happy girl, eat lots of cake, spend time with your love ones, and just enjoy.
Being friends with you is great. Your more than a friend to me you know that and i will never break it. You always cheer me up when i m not well. I always want u to be happy and safe no matter what happen.
So on this birthday i want you to forget everything you regret doing or mistake whatever it is and just be happy!. I still remember the day we met it was really amazing do the craziest thing which has nothing to do with what everyone is talking about but that's the fun of our dosti and describes our rishta am i right? acha before u get senti let me say no matter what ever happens remember there's someone in the world always praying for u so yeah and now chill
U r my bestest sissy love u soo much


Edited by Ashlesha09 - 14 August 2010 at 12:37am