***NOTE: Invites Only***
[P.S. If you wish to be a part of the Ruhu Mania Club, please drop a PM!]



They are back, once again to the screen!
Some of us had to wait a little long than the others,
but they are back to rock the screen
!!
With many of us counting down the days, we present this
Ruhu Mania Chat Club for NON-STOP MASTHI....
where you can drool, dream, and battle for your favorites
along with other deewanies
!
So go ahead and discuss about anything and everything related
to you and your favorites!!! Feel free to use this space to chat
with your fellow deewanies and make friends!


***Ardent Fans and Deewanies***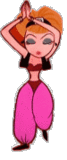 49erFan

Name: 49erFan


aishwaryagayen


Name:
My name is aishwarya gayan but but but ppl over IF call me aishu and
here aishu only invited me and I think another aishu (Jonaki/ Ayesha) is gonna create confusions but still i like u all to call me.. aishu hihihihi
Birthday:
November 25th, yahi woh asubh din hai jab main is jalim prithvi pe land huii
ek aur rakshash ka janam hihih
Likes MIK.. Never seen Additi act!
Huh i like Additi bcz she is with Iqbal
seeing additi with harshad kinda boiled my blood ok ok now when i'll see her with iqbal i'll get a heartattack ye ladki saare mere pasand ke ladko ke saath lagi hai kyun bahi???
Yes of course; nahitokyamainyaha khana khane aayihun free mein
ok ok jokes apart yes I'll be watching drooling dreaming etc etc bcz Iqbal Iqbal Iqbal is there ayee hayee
Interests:
Harshad Chopra, Edward Cullen and of course Iqbal Khan
; inkealawaithnk painting and dancing and like reading novels uff but first three are my pure interests
Friendship:
"
A friend is someone who knows that song in your heart, and can sing it back to you when you have forgotten the words."
I copied it from somwhere I need time to come up with mine idea ahah and m not a so frnd type person. I don't have much frnds lol those whom I thnk are frnds are mostly my rivals and me too is kinda selfishh but yeah some are there who r close to my heart


cutegirl94

Name: Sid
Birthday: June, 19
MIK, i like from the day I saw him! His acting skills... man
.. AG is also my fav. actress; I liked her in KDMHMD...her innocence, her active skills.. wow
Yes, i'll be watching Sangini; you alredy know the reason
Interests:
Making Vms, siggies.... watching Kis desh, premeer
... now soon will start sangini
. alwasy doing chappad chappad about HC, AG, and MIK [Editors note: this we very well know
]
Friendship:
everything
!!!


Dancingdoll

Name: DD
Birthday: December 27th
Likes MIK.. Never seen Additi act!
.... Aishu how can you ask this question? Ocrouse, Iwill be watching Sangini... I will watch even a sad sounding documentary movie, if MIK's in it
Interests:
Hyperventilating and fainting and ICU Admission when MIK comes on the screen
Friendship: Just one word - Forever!!!


diya_snow

Name: Diya
Birthday: September 11th
A big fan of MIk since KYPH
YES, I will be watching Sangini... Koi shak
1st because its Iqbal Khan's serial and 2nd cox it is a love story, and 3rd coz of Binny Sharma... she is my fav:)
Yes, I will be watching Sangini, especially for Adiq chemistry!
Friendship: Friendship is the start of every relationship!


dreamer_dreams

Name: Deeksha
Birthday: February 8th
I like MIK because he is soooo good looking and I love his voice and eyes...
Yes I will be watching Sangini and the reason is IQ.
Interests: thinking and daydreaming about IQ
Friendship:
They make my life!


-Garima-

Birthday: October 28th
I LOVE BOTHHHH!
AG is my FAVORITE actress in telly industry... I love her acting! And she is really pretty!
Can't wait to see her as Pihu, and IQ! *sigh* I've loved hi, ever since I've seen him in Kavbyanjali and KAA!
What a hottie! And he has superb acting skills! Love him!
AG and IQ will have sizzling hot chemistry on screen! Love both of them, wish them good luck! :)
Yes I will be watching Sangini. Well this is an obvious question
. I'm watching this for both Iqbal&Additi - and their onscreen jodi of Pihu-Rudra!
Interests:
Going crazy over Indian TV actors i.e. Iqbal Khan, dyting to see the promos of Pihu-Rudra Together!!
Friendship:
Very valuable in life.


Jonaki

Name: Ayesha
Birthday: June 8th
MIK and Additi... both are hot, good actors and good entertainers!
I'm dying to watch Sangini!!
Interests: Watching TV, net surfing
Friendship: It gave me some bitter experience


Iqra_ashraf

Name: Iqra
Birthday: November 2nd
Likes MIK.. Never seen Additi act!
I admire IQ alot and he is my inspiration
Interests:
Drooling, fainting and day dreaming about MIK
Friendship: FOREVER!!!


mehnazferd

Name: Mehnaz
Birthday: January 06
MIK + additi = adiq!!!
Yes, I will be watching Sangini, especially for Adiq chemistry!
Interests: Drooling
Friendship: Nonvolatile!!!


MP_Radha

Name: Aishu/ Radha
Birthday: December, 01
I like MIK and Additi. The first time I saw MIK, I was like
... He is so hawt
Every since then, I've been following his serial. As per Additi, I really like her in KDMHMD; I used to watch the show with my friends at Uni and online to.
Yes, I will be watching Sangini; From August 16th, my weekends will become slower
because the first thing i'll be doing is waiting for the super videobies to upload the videos here
. I've been waiting for MIK to come back, and finally he is. Can't wait to see Rudra and Pihu scenes
.
Interests:
making siggies/ VMs on hawt couples (Maaneeria, soon Ruhu
), chatting with friends and fighting over MIK characters
, reading fanfictions and writing FFs, now a days off to lala lands with Rudra
.
Friendship:
Friends for life! True friends don't stab behind the back, but come face to face to solve any problems the next minute!


-Pooji-

Name: Poonam (Nice Name: Pooji)
Birthday: September 1st
I love both. Ilove AG since I saw her in Kis Desh... and Love Iqbal since i saw him in KYPH..Love AG/MIK..acting!!!
Yes, I will be watching Sangini; I think you know the reason already
Interests: Drooling over Ruhu/ Iqiti/ Js/ PS ...
Friendship: My life, My everything... Forever


ssaba

Name: Saba
Birthday: April 16th
I LOVE bothhhhhhhhhhhh
Yes, I will be watching Sangini; haha you know the reason
Interests:
MIK
Friendship: Friendship is my life!


..Sonii..

Name: Sonii
Birthday: October 8th
MIK, my school days crush.... The ultimate Khan.....
Yes, I will be watching Sangini; Story is good, cast is good, asia kuch nahi...... only for Iqbal Khan
Interests:
Travellingk filling diaries with Iqbal and Iqbalian thoughts, reading
Friendship:
"A friend is one to whom one may pour out all the contesnts of the one's heart, chaff and grain together, knowing that the gentlest of hands will take and shift it, keep what is worth keeping and with a breath of kindness blow the rest away."


-Zunni-

Name: Zunni
Birthday: June 20
I don't like MIK
, but I LOVE him
Yes, I will be watching Sangini; and you very well know the reason why [NOTE from the editor: YES, she is an ardent fan of MIK, who will throw a tandrum if you ever try to snatch Angad Khanna from her
].
Interests:
Drooling over MIK
Friendship: Friendship is everything!!!
editing... will be added as people respond to the invitation!


The person who shows the greatest signs of loveomania, leading to constant fainting, and drooling (and at extreme cases addmission to the ICU
) will be made the winner of the week. This is determined on a weekly basis
. I believe the week of August 16th 2010 will have the greatest response
!


***CC at its Best***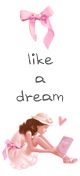 Actor/ Actress/ Character/ Member bashing is strictly prohibited!!
This is an INVITE ONLY Chat Club, hence please keep the
IO Rules
in mind!!!
Lets make this a pleasant environment for everyone and have a wonderful time friends
!!!


With Luv,
Number one Deewanie of the hot and happening Rudra
and a fan of Pihu!
Is there anyone to take that number one spot???