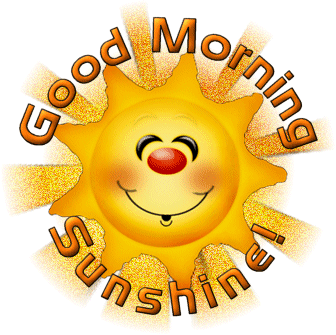 BAAAAAAAAAAAAAAAAAAAHH!!!
Oh time to wake up now! It is our Tar + Zoo's Birthday
!
Baar baar din ye aaye, Baar baar dil ye gaaye..
Tu jiye hazaaron saal, ye meri hai aarzoo
Happy Birthday to you, Tar + Zoo!!
Now time to go wake up sid!!! Yeeehaaa!!!

Oh hi there friends,
My name is Zunni and am here with Aisha best known as Pundit Ji!
Well eggjactly 20 years ago, a baby was born;

He was a naughty little boy, who would often steal tomatoes from people's garden and also golgappas
... His parents could not put a stop to his craze for golgappas! They decided to take Tarzu to a no man's land... where he would never find golgappas or Tomatoes. Time went by.... the jungle became a home to the naughty boy! He fell in love with the environment and the tree root swing
.
Twenty years later... here he is... a grown up man, with unwashed hair and a pink lungi around his waist!


Ok Friends, it is time to wake up our very own Naughty boy who is a wanna be hottie boy!
BANG BANG BANG!!!
"Open the door, you lazy bum!!!"
BANG BANG BANG!!!
"Wake up Tarzan!!!"
Zunni and Pundi ji are tired of waiting! They take a chain saw and start drilling the wooden door.

Moments later, Zunni and Pundit Ji witness Tarzan swinging on a rope, sound asleep... with his lips curving into a smile here and there! Pundit ji is amused seeing this and says "Oyee Naughty boy, still dreaming away eh
". Zunni gets fed up, so she takes a bucket of golgappas from the bed and throws them at Tarzan, one by one.
Tarzan's eyes pop out! His hands lose grip on the rope...
THOB THOB THOB.
Tarzan falls right on his bum.... and says
"Us falak ke teer ka kya nishana tha
Jahan thee meri manzil wahin mera aashiyana tha
Bas pahunch hi raha tha Sid aasmaan pe
Is toofan ko bhi abhi hi aana tha'"
Well guess what.. the naughty man was none other than our very own SID/ YULZ!!!
Zunni & Pundit: Tar+Zoo, what took you so long to wake up
?
Sid: Hmmmpppph!!!, I was sleeping so peacefully dreaming... and you mandaks had to distrub me at this hour? I mean it is only 1 pm in the afternoon
... Man Hmmppph.. what a dream that was
Zunni & Pundit: Naughty Boy!! Always dreaming eh!! Mr. Wanna be Hottie
Sid throws a deadly look
Zunni & Pundit: Really? Oh man, we would so love to hear about your dream
Plz bolo naa!!
Sid: Latoo Latoo Mein us pey latoo!!!
Zunni & Pundit: WHAT?
You're in love with Golgappas
...
Sid: Nahiiiiii
..... mere sapnoo ki raani....
Tere dile mein meri saanson ko panah mil jaye
Tere Ishq mein meri jaan fanaa ho jaye!
Sirf Gunjan aur Mein!!
OFF TO LALA LAND!!!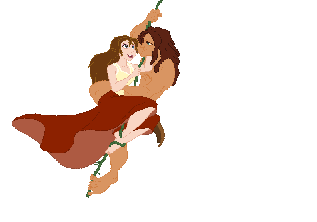 Raaton mein jagay...
Needon ko udaya..
Mera dil bhi churaya hai...
us ladki pey dil aaya hai..
jis ney mujhe sataya hai
Who is that dream girl of sid??
Dream on to find out, i mean WATCH THE VIDEO on to find out
!!

TOO HOT TO HANDLE!
Please watch with care, with a bucket of water and ice!!!
Tarzu, hope you loved it
remember your comments in that Maaneet Labon ko VM thread.. you were shocked to realized we can make VMs too
.. well we wanted to keep it a churprise for you
your big b-day prechaaant
... hope you loved it

HAAAAAAAAA HAAAAAAAAAAA HAAAAAAAAAA HAAAAAAAAA
-
Birthday Surprise

Happy birthday, who would have thought?
Inside the box, guess what I brought!
I'm sure you'll like it, more as you age,
You are the focus, on center stage.

All these years, memories created,
I did not choose, we're simply related.
Knowing you, like the back of my hand,
Remember the time, we played in the sand?

I picked it myself, decision was clear,
Once you see it, I'm expecting a Cheer!
I know you will need them, on your Adventures,
Inside the box, a new set of dentures!

by Martin Dejnicki

Party Continued Below!!!



Edited by MP_Radha - 26 July 2010 at 3:35pm