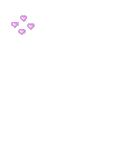 W el c o m e t o S h a l i J a n n a t 5


A place Dedicated to an An extremely beautiful looking and talented couple shekhar-Laali Popularly known as shali
From the show agle janam mohe bitiya hi kijo
their powerful performance and Refreshing chemistry in the show
have proved that They are the most Unique couple on Tv Rite now Kudi hain kamal
munda bemissal
and when they are together they create a alot of dhammal
So If u too are crazy for this Young Hot Jodi then be a part of this jannat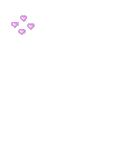 1- No bashing
2-No chatting

3-No spamming
4-No discussion on other jodis
5-No comparision with other jodis
6-Please post articles/Vms/Videos
on separate threads

When I'm with you,
eternity is a step away,
my love continues to grow,
with each passing day.

This treasure of love,
I cherish within my soul,
how much I love you...
you'll never really know.

You bring a joy to my heart,
I've never felt before,
with each touch of your hand,
I love you more and more.

Whenever we say goodbye,
whenever we part,
know I hold you dearly,
deep inside my heart.

So these seven words,
I pray you hold true,
"Forever And Always,
I Will Love You."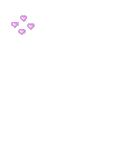 Shekhar [ age ' 23]
Youngest son of Loha Singh and Sumitra. Laali is his mistress. First married to Siddeshwari, but later to Laali. At first, he disowned Laali, but now loves her. He dislikes his older brother because of his evil intentions, as well as his father. He is hard-working and loves to read books. He ran away with Laali to save her life.
Source ' wikipedia
Laali (age 19)
An innocent teen who is sold off by her parents due to lack of money. Laali is a strong and brave human being in which she sees the true colors of life. She believes in fate and always hope that everything will become normal. She is now married to Shekhar. Now pregnant with Shekhars child.
Source ' wikipedia
Abhishek Rawat essays the role of Rajshekar Not all know that this is not the first stint for Abhishek rawat in television. "He was earlier seen playing Mahem who raped Aastha's sister in Babul Ka Aangann Chootey Naa. He was also seen doing a cameo in 9X' Neelanjana. He is recently seen in the Maaza ad and has done an ad for Thumbs Up too"

The petite girl from Patna, Ratan Rajput was never interested in studying. Her only dream was to act and after completing her education from Meerut she went to Delhi to pursue her desire.

Today Ratan is all smiles as she has finally made her presence felt on the TV screen as Laali in Agle Janam Mohe Bitiya Hi Kijo. She debuted in the DD1 show House That and then NDTV Imagine's Radha Ki Betiyaan Kuch Kar Dikhyege happened.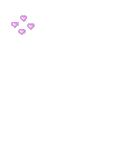 Link To The Previous Jannat :
~*^Sh@li {shekhar-laali} Jannat~*^
~~!!Shekhar-Laali Jannat~~!!{LuV !n Nepal}
-----------------------------------
----------------------------------------------------------------
Abhishek Rawat :
*He has Bagged the Best Beta Award @ The Zee Risthey awards
*Nominated as best Debutant For Gold Awards
-----------------------------------
--------------------------------------------------------------
Ratan Rajput :
Ratan has won Many awards for Her Mindblowing Performance in the show agle janam mohe bitiya hi kijo
*Best Actress ' Telly awards
*Best Actress ' Telly awards
*Best Actress ' Kalakar awards
*Popular female Face ' Zee Risthey awards
*Nominated as Best Actress For Gold awards
-----------------------------------
----------------------------------------------------------------


Edited by DisneyDudette - 14 July 2010 at 1:32pm